At long last, Pixel 2 and Pixel 2 XL owners no longer need to rely on a 3rd-party application to figure out the songs your phone hears via Now Playing.
Now Playing, for those not aware, automatically identifies music that is playing in the background, then displays it on your Always On display. Until this change, there was no way to go back and see what songs the phone has identified, unless you used a 3rd-party app. For many, this is a welcomed change. Yesterday, folks on reddit started seeing the "History" option appear in their Settings menu under the Sound section.
For you Pixel 3 and 3 XL peeps, this has already been available for you, so you don't have to worry about this.
Are you seeing the change, Pixel 2 and 2 XL owners?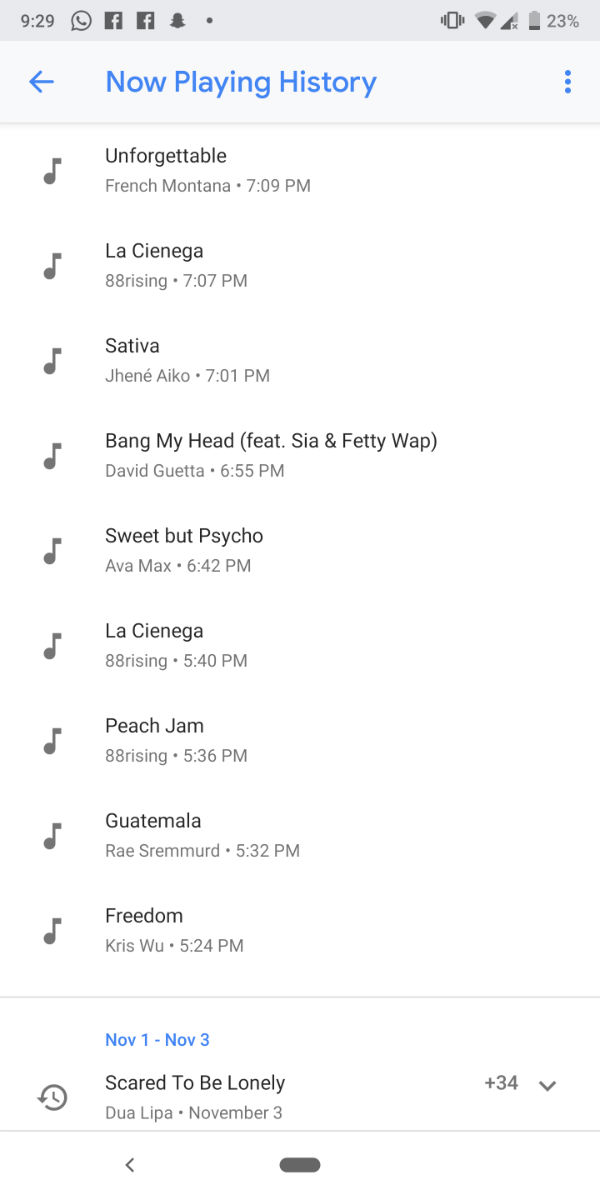 // reddit