Much like Google I/O, Samsung has a dedicated app for its SDC event that takes place this week. In this app, it showcases each and every event that is to take place during SDC. Thanks to SamMobile, who spotted a particular listing in the app, it's believed that Samsung is to launch an Android Pie Beta Program this week, likely for owners of newer Galaxy devices.
As we can see in the screenshot of the app below, it clearly says, "Explore the new Galaxy UX with Android 9.0 Pie (Beta Program), and see how a Foldable display creates a totally new experience." We've already talked about folding phones from Samsung today, so we'll ignore that for now.
I tried to find this page in my SDC 2018 app, but I had no luck in finding it. I suppose we'll have to wait until Wednesday to figure out the specific details of this "Beta Program."
Galaxy owners, Pie is apparently on the horizon!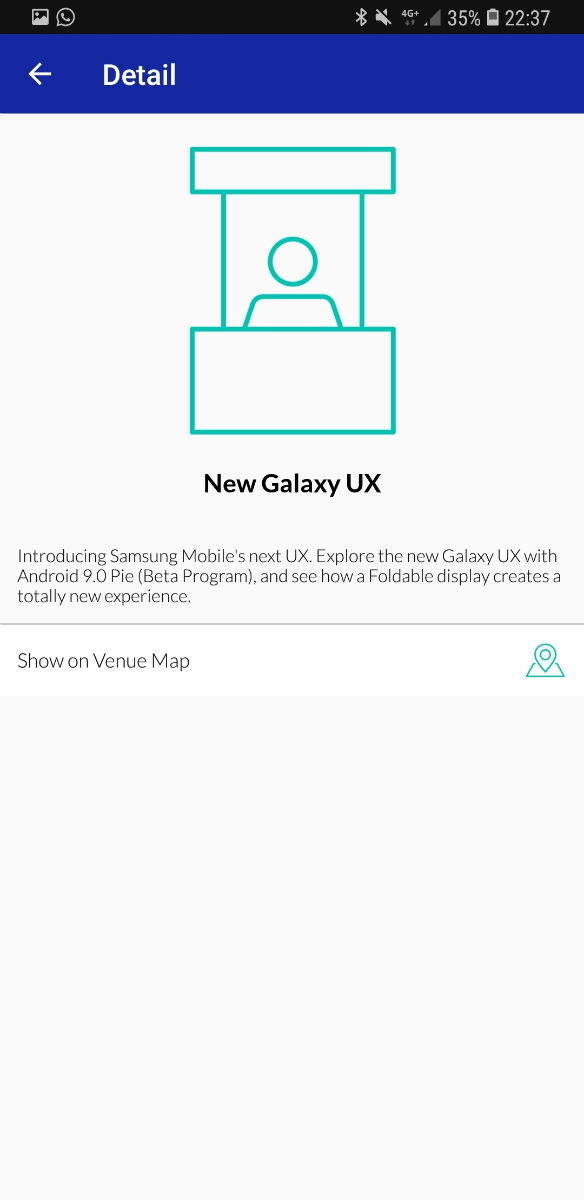 // SamMobile