Google's first tablet in years, the Pixel Slate, stopped off at the FCC this week. We don't necessarily learn any fun new stuff, since the tablet was announced a month ago, but this could be a sign that it'll be up for sale shortly.
For those curious, the listing didn't show up under Google's FCC ID and that's because Quanta manufactured it. Quanta made the Pixelbook as well, so this isn't all that surprising. The FCC ID is HFSC1A and you can view it at the link below.
In the listing, the typical test reports are there, but we also get a look at some user manual pages that do indeed show off the device, reference Google and Chrome OS, and talk about accessories. It's the Pixel Slate.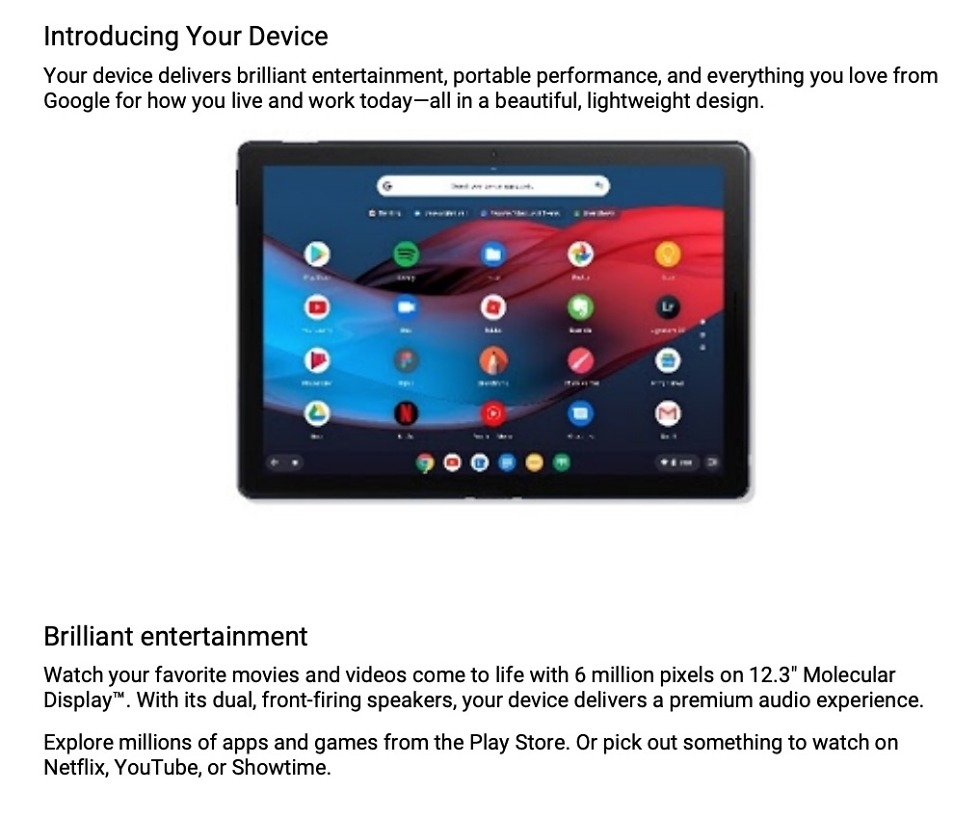 When Google announced the Pixel Slate in October at their fall hardware event, they would only say that the Pixel Slate was launching later this year. We assumed that meant right around the holidays and an FCC approval helps that cause.
The Pixel Slate will debut at a starting price of $599 and rises quickly to $1599 depending on how you configure it. It should be a little beast of a tablet.
// FCC | Chrome Unboxed