Earlier this year, I checked out a smart meat thermometer called MEATER. I really, really liked it and I still use it in my home when cooking steaks, pork, and large pieces of chicken. Well, the folks behind the original are back with updated hardware, fittingly called MEATER+.
MEATER+ doesn't change all too much from the original MEATER, because why fix what isn't broken? Instead of changing anything on the outside, such as its dual temperature sensors or water resistant stainless steel body, they added only good things like much improved range via a Bluetooth repeater. How improved is the range? The original MEATER is rated with a range of about 33 feet. MEATER+? A max range of 165 feet. That's a fivefold increase, meat lovers.
Here's a handy dandy graphic for you visual learners.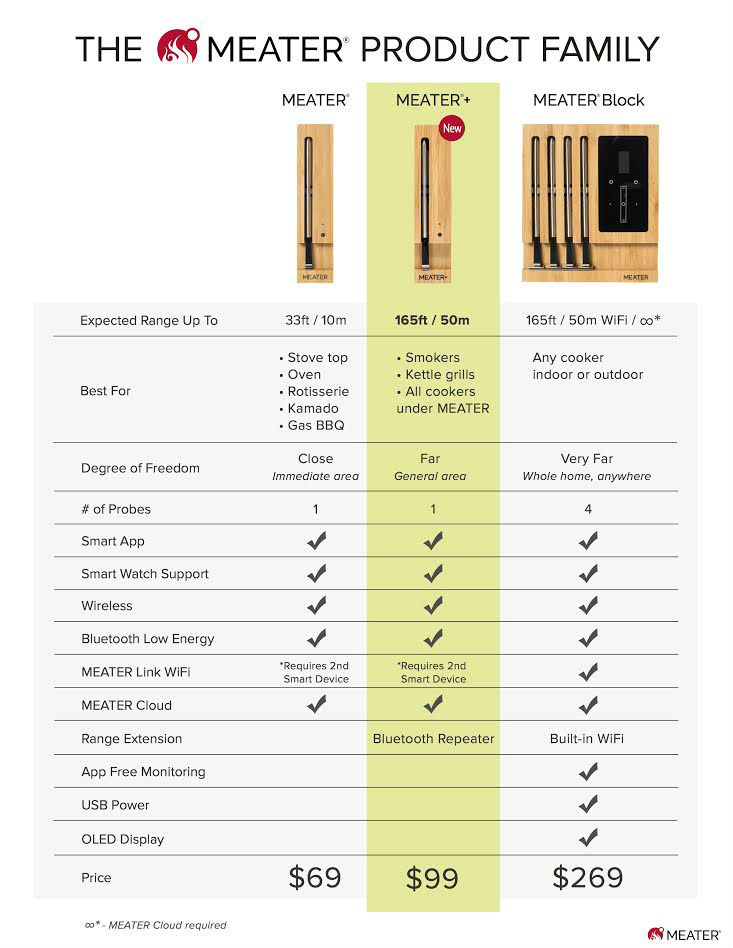 The original MEATER can still be purchased for $69 and MEATER+ is now available for $99.
If you're interested in the improved MEATER+, follow the link below to their store.