LG announced V40 ThinQ today, the first phone in an incredibly crowded month of October. Is it a good idea to be the first phone announced in a busy month? Isn't it likely people will forget about you after a few more phones are announced? Possibly, but I think LG believes they have a very compelling smartphone offering in the V40 ThinQ, complete with a 5 camera system, redesigned V series hardware (fancy speak for display notch), and a continued dedication to giving buyers easy access to the latest AI-powered services from Google.
Is it going to be enough to make anyone forget that there are a ton of other phones coming this month, though? Let's dive in and find out.
This is our LG V40 ThinQ review!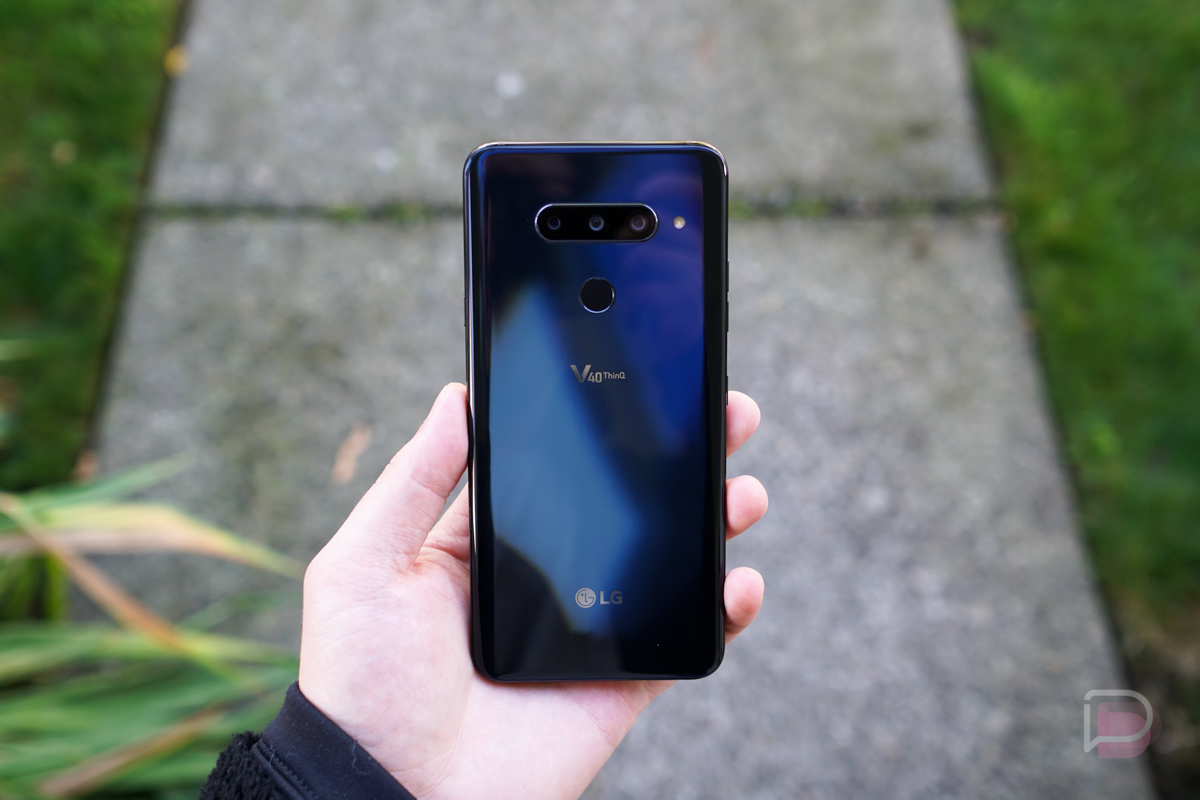 The Good
---
Specs
V40 ThinQ is equipped with all of the goodies you'd expect from a 2018 flagship, plus a little more considering LG's focus on the audio experience for buyers. The phone has a Qualcomm Snapdragon 845 processor, 6GB RAM, 64GB of built-in storage, microSD support for up to 2TB, 6.4″ QHD+ OLED display (3120 x 1440), three rear-facing cameras (12MP standard lens with OIS, 16MP wide angle lens, and 12MP telephoto lens with 2X optical zoom), dual front-facing cameras (8MP standard + 5MP wide angle), 3,300mAh battery with Fast Wireless Charging and Quick Charge 3.0, USB-C, NFC, IP68 water and dust resistance, 32-bit HiFi Quad DAC, 3.5mm headphone jack, Boombox speaker, and Android 8.1 "Oreo" with LG's custom skin on top.
As you can see, LG spared no expense when it came to equipping this phone with everything you might need. We realize the battery spec could be a little more attractive, considering the Samsung Galaxy Note 9 comes with 4,000mAh, but we'll discuss battery life down below. Spoiler alert, we didn't notice much difference between this and Galaxy Note 9.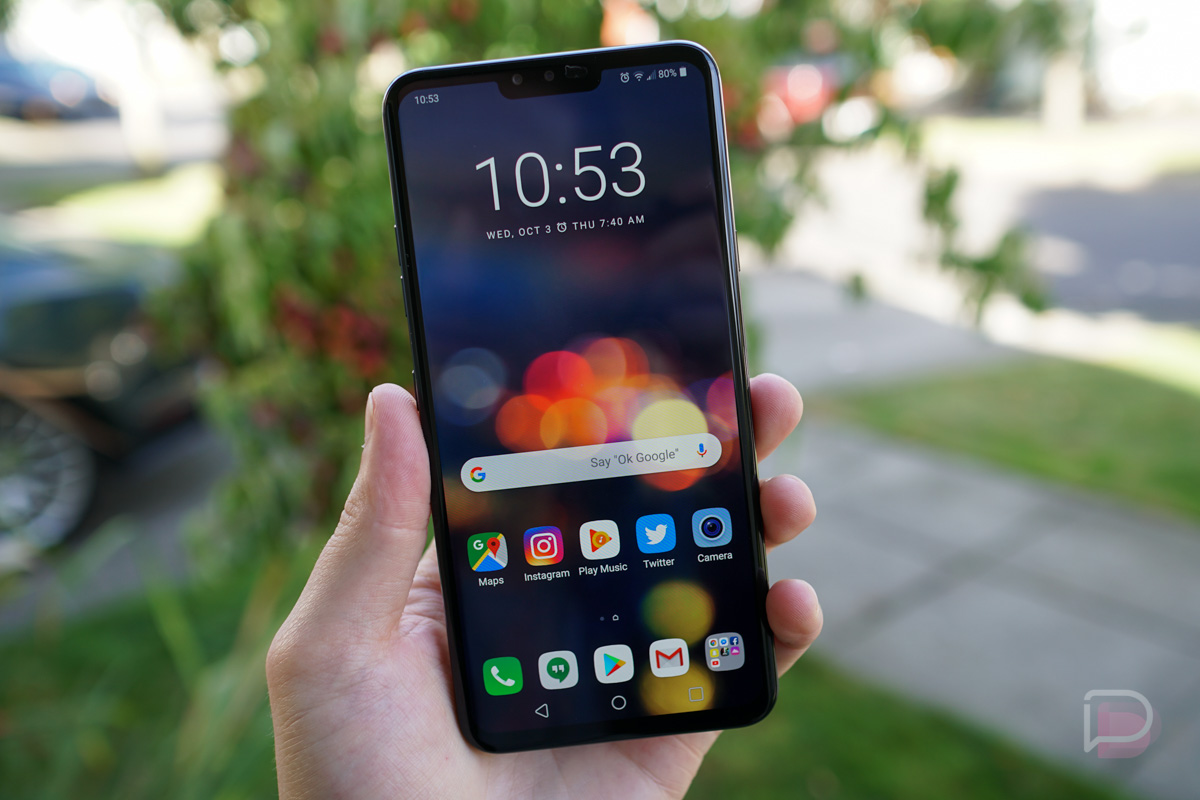 Display
Last year's V30 came with a 6″ P-OLED display with a resolution of 2880 x 1440, 18:9 aspect ratio, and 538ppi (pixels per inch). This year we have a larger OLED display at 6.4″ with max resolution of 3120 x 1440, 19.5:9 aspect ration (due to display cutout), and ever so slightly decreased ppi at 536.92. Besides the change in size, I don't quite think you're going to notice any real differences if coming from last year's V series, though, LG does say you should be able to spot a few things.
From my time with the phone, I've had no issues with the Auto setting for screen color, which allows you to balance the display however you might see fit. If Auto isn't your thing, the V40 is equipped with settings for Cinema, Sports, Game, Photos, Web, and even Expert that lets you tune saturation, hue, and sharpness. In addition to these standalone presets, you can dial in color temperature, as well as RGB levels on a per-color basis. Long story short, it's highly tweakable, likely something most buyers will never look at. As for brightness, LG states the display capable of a peak brightness of 500-600 nits. In direct sunlight, I did notice that the display doesn't get nearly as bright as I had hoped, especially when compared to the LG G7 or Samsung's Galaxy Note 9.
Speaking of Galaxy Note 9, since this phone is a direct competitor and it's the last phone I used before V40, when the phones are sitting side-by-side, it's hard to declare an absolute winner. Galaxy Note 9 has a ppi of 516 (compared to V40's 536), but when you're up in those numbers, you can't tell any major differences with the naked eye. For color, I find Samsung's Super AMOLED to be a bit more brighter and saturated, but I wouldn't necessarily say that's a great thing for every individual.
If you're expecting me to give LG a hard time for introducing a top notch on the V series, I'm sorry to disappoint. While anyone can argue that it wasn't necessary, it does allow the display to be bigger and not really change the in-hand feeling to anything uncomfortable. It should have been expected anyway, considering LG implemented a notch on the G7 earlier this year. It's the year of notches, folks!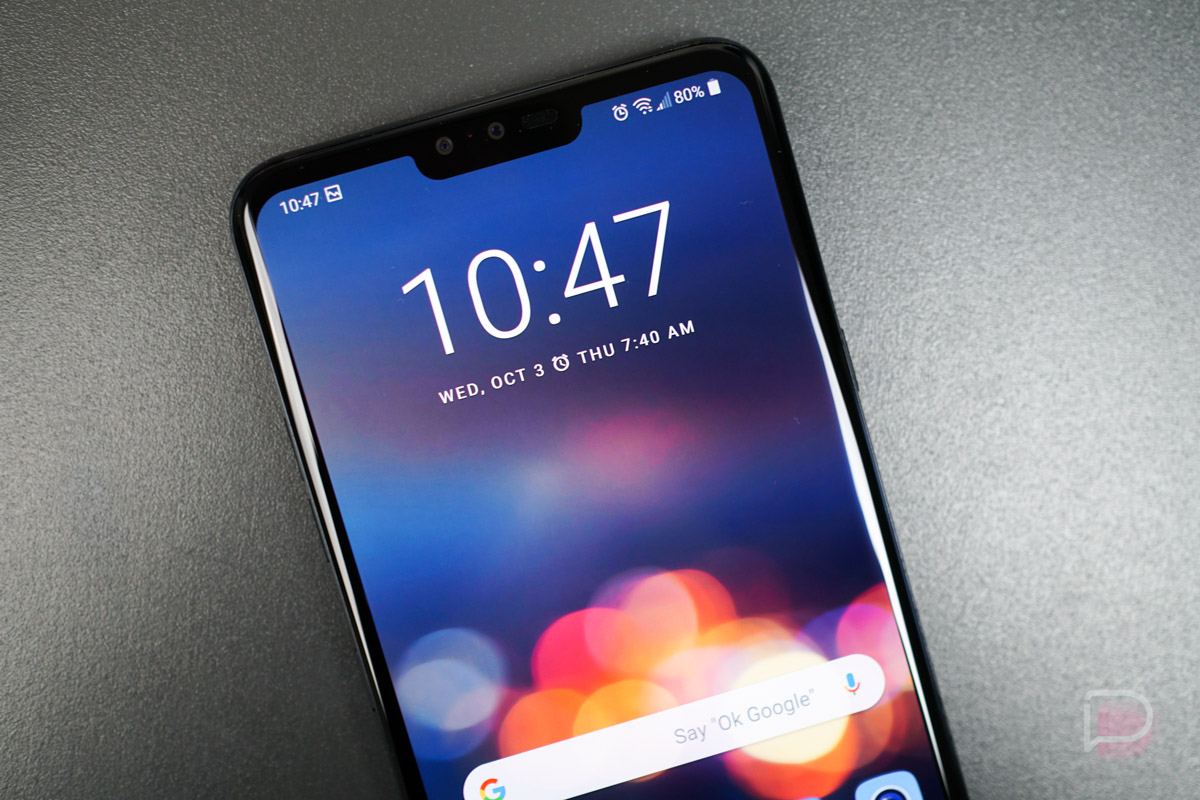 Hardware and Design
Compared to the G7, the V40 ThinQ is extremely similar in terms of design and overall hardware. It's glass and metal. In-hand the phone is quite light, much lighter than the Galaxy Note 9 and just slightly heavier than the G7 (V40 is 168.9 grams, G7 is 162 grams). With regard to the difference between V40 and Note 9, this weight is likely all due to the battery size difference, but again, we'll get to that.
In-hand, I really quite like the V40. Thanks to the fingerprint reader being a nice big circle in the middle of the backside, my index fingers tends to rest naturally in that spot for easy unlocking. LG also seems to have rounded out the sides a bit more, minimizing any feelings of sharpness or jaggedness around the edges. For buttons, LG incorporated physical buttons for the volume, access to Google Assistant, and power. It's funny we have to mention this, but since HTC decided to invent new kinds of buttons that are horrible, I feel it necessary to describe exactly what we have from LG.
I received the Aurora Black color from LG, and honestly, I was really hoping for that new dark reddish color. Unfortunately, from the word we've gotten, that color won't be available to US buyers. Instead, we'll be limited to Aurora Black and Moroccan Blue. Damn. One thing that is noticeable about this Aurora color is a slight color shift in certain lighting. When hit with just the right light, you get a little hint of Blue, which looks pretty cool. The other drawback to this Aurora Black color are the fingerprints. Interestingly, LG mentions a special process they used to minimize fingerprints on the V40. From my testing, it doesn't really help at all, but having a clean cloth around tends to do the trick when attempting to clean them up.
To give you a few comparisons for in-hand size and usability, the phone is only a tad bit larger than the Pixel 2 XL and not much bigger than the G7. Next to Galaxy Note 9, the phone almost feels small and lightweight. For having a 6.4″ display, the usability is surprisingly good and when you get used to having such a large display, it's somewhat hard to give that up and go back to something more compact. The V40 seems like the best of both worlds here. It's large, but entirely manageable.
Battery
When you first heard this phone has a 3,300mAh battery, you were probably disappointed and didn't expect to see it in The Good section of this review. I'm glad I can be full of surprises. Coming from the excellent battery life I had with Galaxy Note 9, thanks to its massive 4,000mAh battery, I was also expecting a downgrade in performance, but really, I haven't noticed any differences. When speaking to LG about this, their own internal testing found only a 10% overall difference between the battery life. 10% doesn't really translate to real-world usage, but I've had the phone for roughly a week and I haven't had any battery issues or instances where I wished the phone had more capacity. Are bigger batteries always good? Sure, but should a single spec on a piece of paper keep you from the device? Definitely not.
Here are some battery usage stats, which align very similarly to my usage stats with Galaxy Note 9. My typical day is 7AM to 11PM, and if I can go to bed with over 4 hours of screen on time and a bit of battery juice left, I'm happy. Naturally, your results may vary.
Cameras
Five cameras! Penta-cams! Indeed, V40 ThinQ comes equipped with a triple camera setup on back and dual setup on front. On the rear, we have a 12MP standard lens with OIS (optical image stabilization), 16MP wide angle lens, and 12MP telephoto lens with 2X optical zoom. On front there is an 8MP standard lens and 5MP wide angle lens.
Over the past few years, LG has certainly been stepping up its camera game, with the V40 being a solid addition and continuation of that approach. Not only are the sensors capable of taking good shots, but all of the software LG includes to help you get the most out of each every potential shot is appreciated. Allow me to walk you through the software, then we'll go over picture/video quality.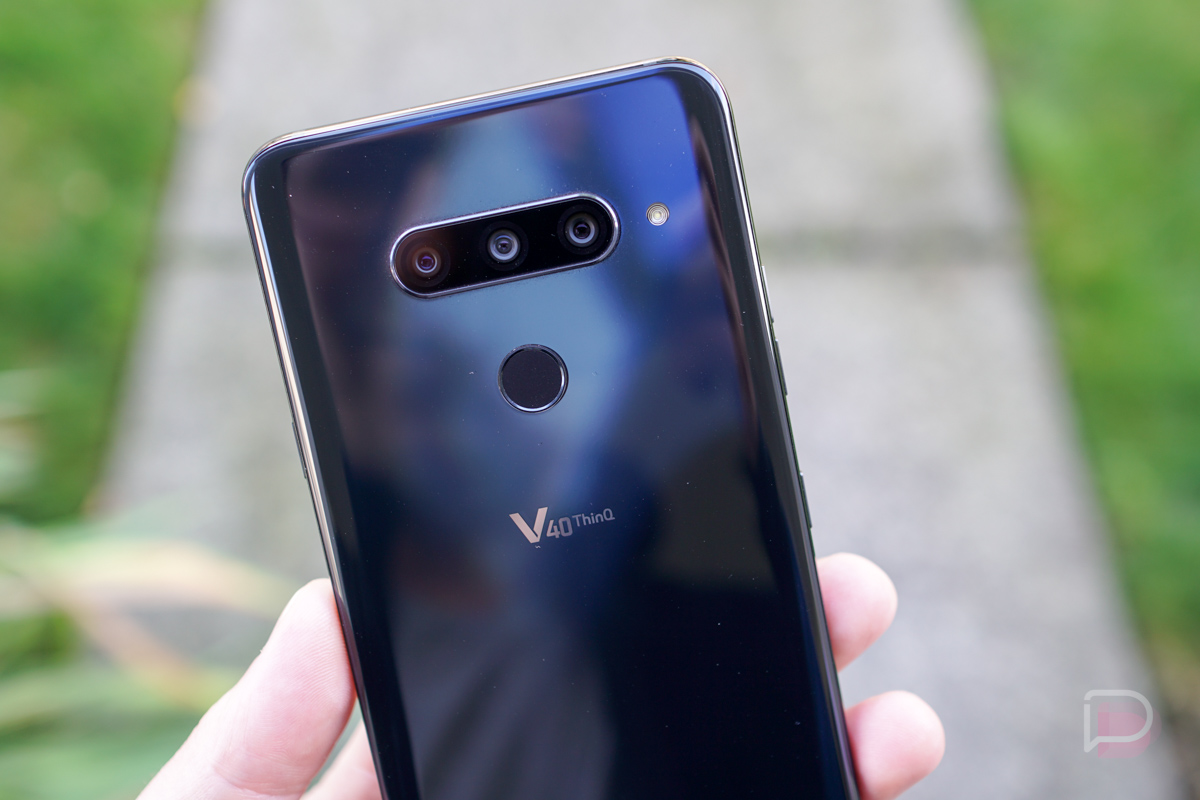 When you open up the camera, you'll be met with the standard 12MP lens in the viewfinder. There are quick toggles to access the different lenses, depending on the shot you want to take. If you long press on these toggles, you can access quick views of each lens, a very nice touch. Additionally, a software mode called Triple Shot will take a shot with each lens individually, which can be used to make a zoom-in effect video of sorts. To put that plainly, the shot starts with the wide angle, then goes to standard, then zooms in with telephoto.
Additionally, LG is offering its complete Manual mode for both photos and videos. This lets you control all of the finer levels you might need, such as white balance, exposure levels, and everything else. And yes, you can manually adjust the shutter speed in here for some great waterfall or light trail shots. To list all of the modes available, there is Auto, Manual, Cine Video and Cine Shot (we did a whole writeup on that new mode), Food, Slo-mo, Portrait, Panorama, Flash Jump-Cut (GIF-making mode), and AR Stickers (complete with Google Lens integration).
Moving past all of the software, let's get the main question out of the way: Are these cameras any good? Most definitely! Like other phones, these cameras seem to have their strengths/advantages, as well as weaknesses. Thanks to software work, LG mentioned it did during development, I've found that the low-light photos are pretty good and well-lit photos are quite exceptional. Greens and purples seem to be duplicated very well, and even minute details in macro shots are left when zoomed in. However, the only real negative I can come away in the camera section with is the focus time and shutter speed. When tapping to focus on something, it does take a considerable amount of time when compared to other devices, then on an initial shutter tap, there's a slight pause. Once you get that first shot out of the way and you're focused, you can blast off shots in rapid succession. I think a bit of software tuning could be used on the overall focus speed, though.
I honestly can't wait until we have Google's upcoming phones so we can do a full camera shootout between Pixel 3, Galaxy Note 9, and V40. All makers seem to offer good cameras these days and I've seen many say it comes down to a personal preference. Either way, I'll let the below photos speak for themselves. They've been edited in no way except for resizing.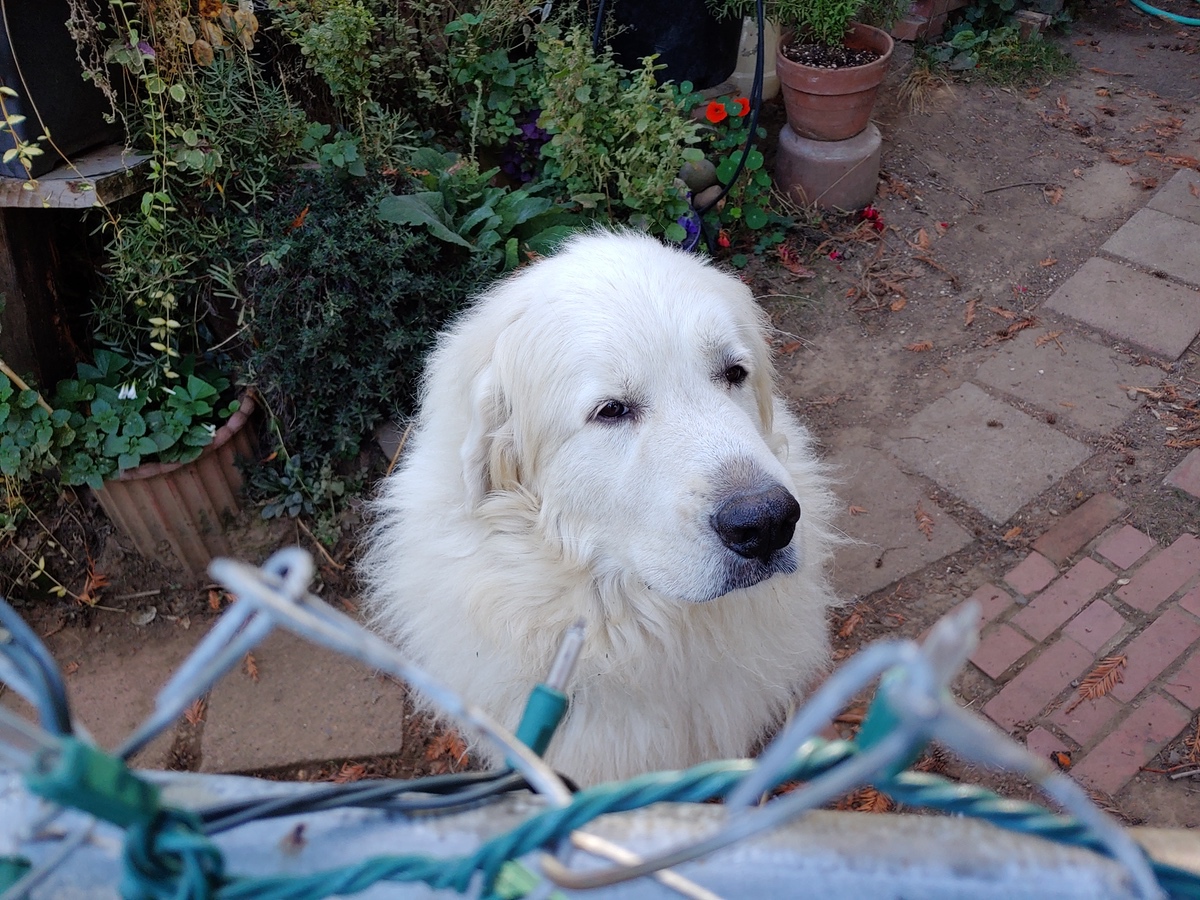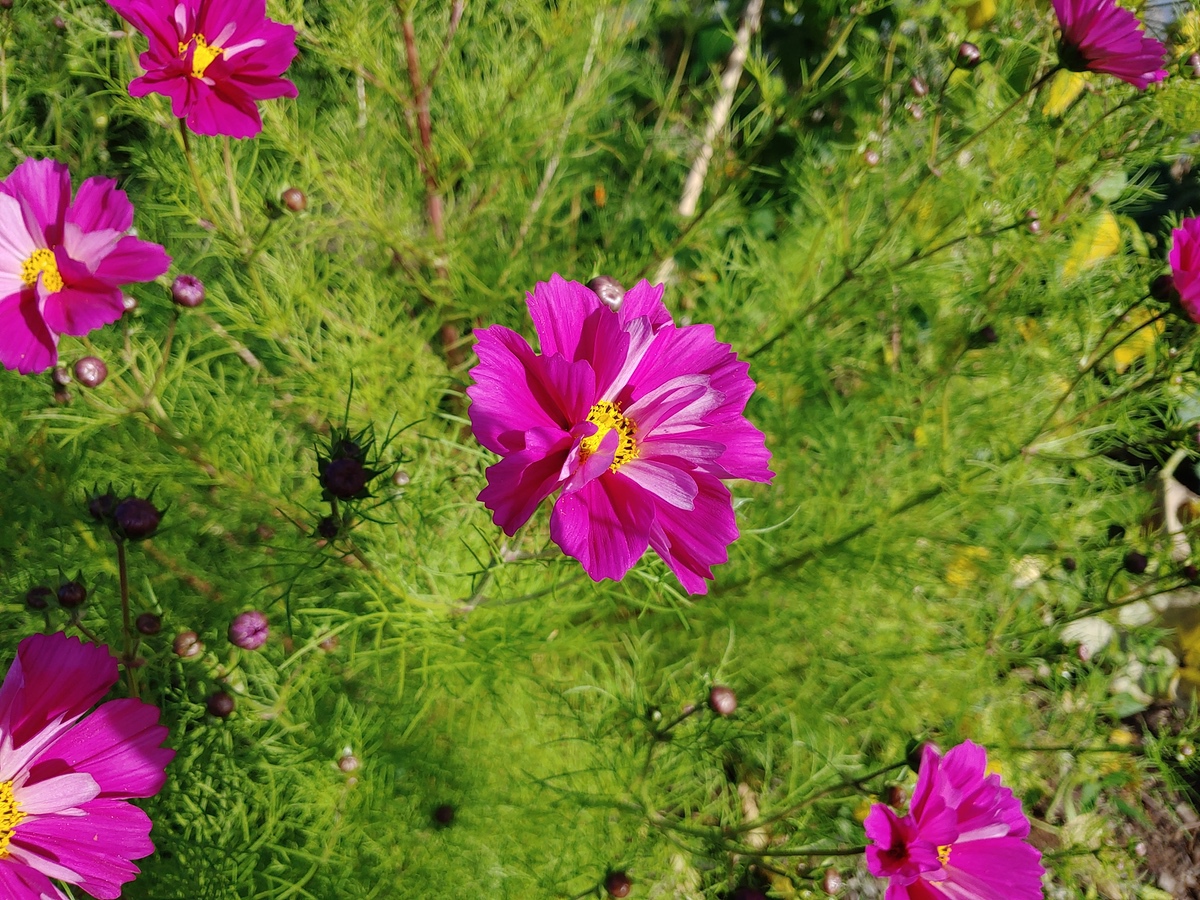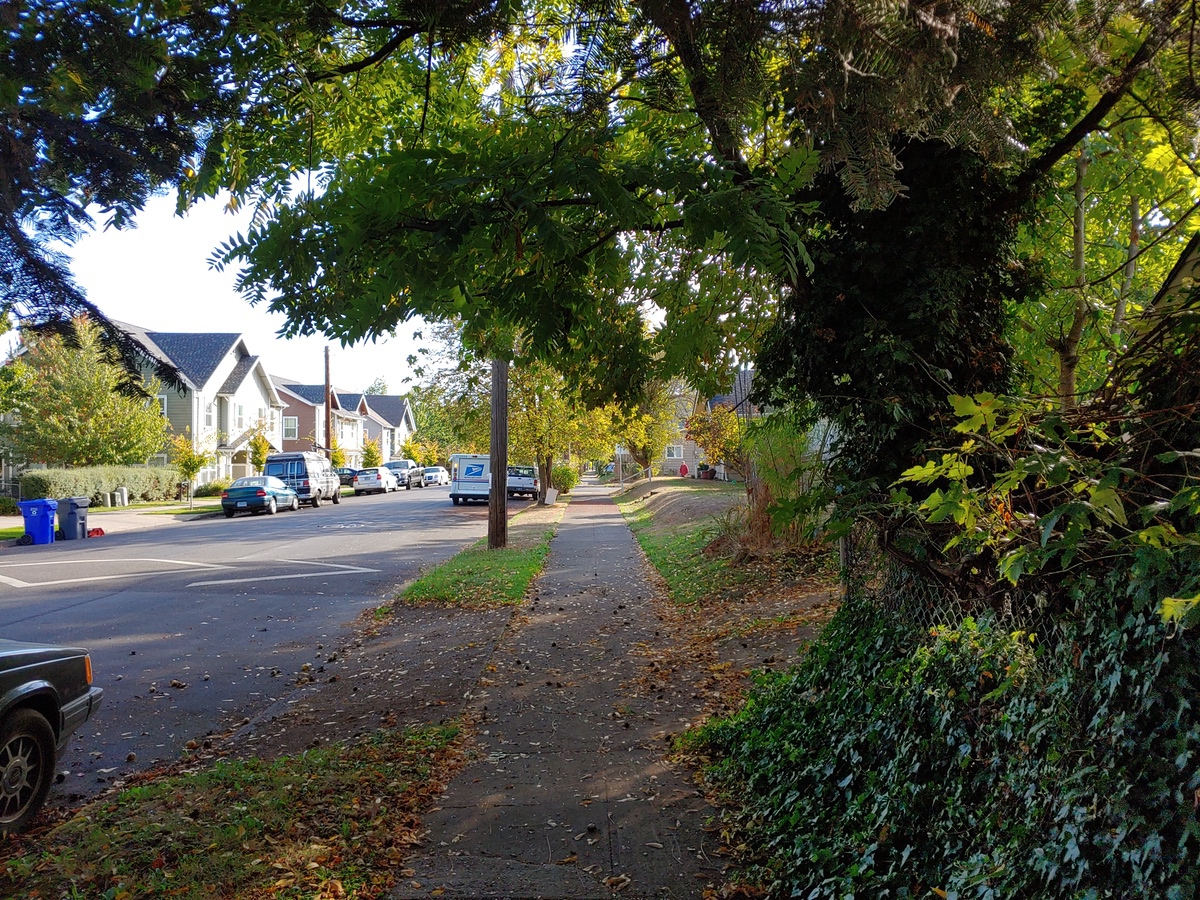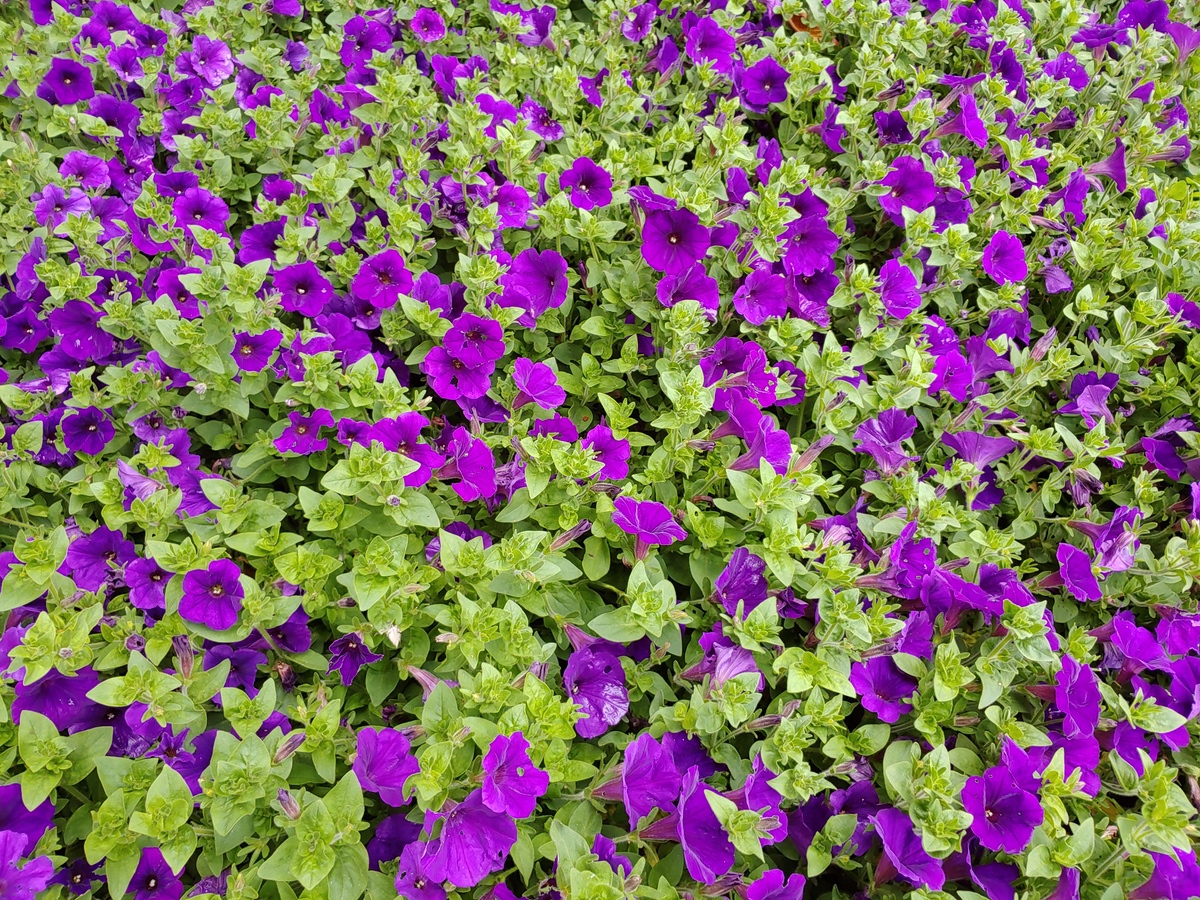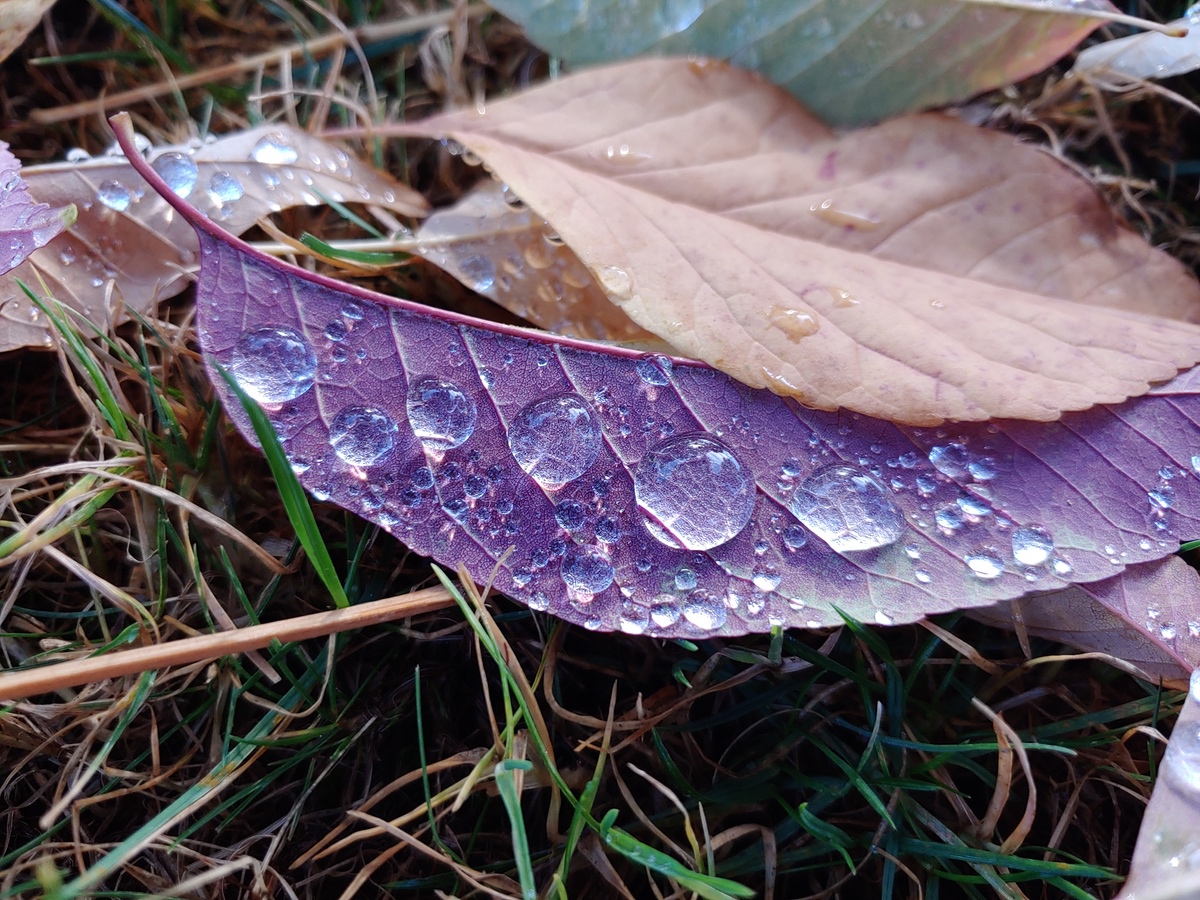 Wide vs. Standard vs. Telephoto
Dark vs. Backlit vs. Very Well Lit
Audio Goodness
LG continues to stress the importance of audio performance on mobile devices, so of course, V40 comes equipped not only with a 3.5mm headphone jack, but a 32-bit HiFi Quad DAC. In addition to the DAC, LG has plenty of software tweaks available for tuning just the sound you want. When you enable the phone's DTS:X 3D Sound or HiFi Quad DAC, you can customize levels and balances to your own taste. For example, you can set your equalizer to rock for increased high and low levels, as well as set the digital filter for short, sharp, and slow responses. It's quite comprehensive and as far as I know, there still isn't any other major phone maker going to this much trouble to offer buyers exactly what they want with regard to streaming Lil Yachty over Spotify. Props, LG.
If you want my exact setup, I go with a Rock setting on the equalizer, DTS:X disabled, Quad DAC preset of Enhanced, Digital Filter set to Slow, and my balance on right and left set to 0dB.
Now, let's say you care more about external volume. As was available on G7, V40 also offers that Boombox speaker, which is the hollowed out portion of the phone's internals. When playing music through the external speaker and the phone is placed on a flat surface, it can get very loud and has plenty of low end to compliment. It's a solid addition to the overall audio experience that I wouldn't mind other manufacturers take a look at.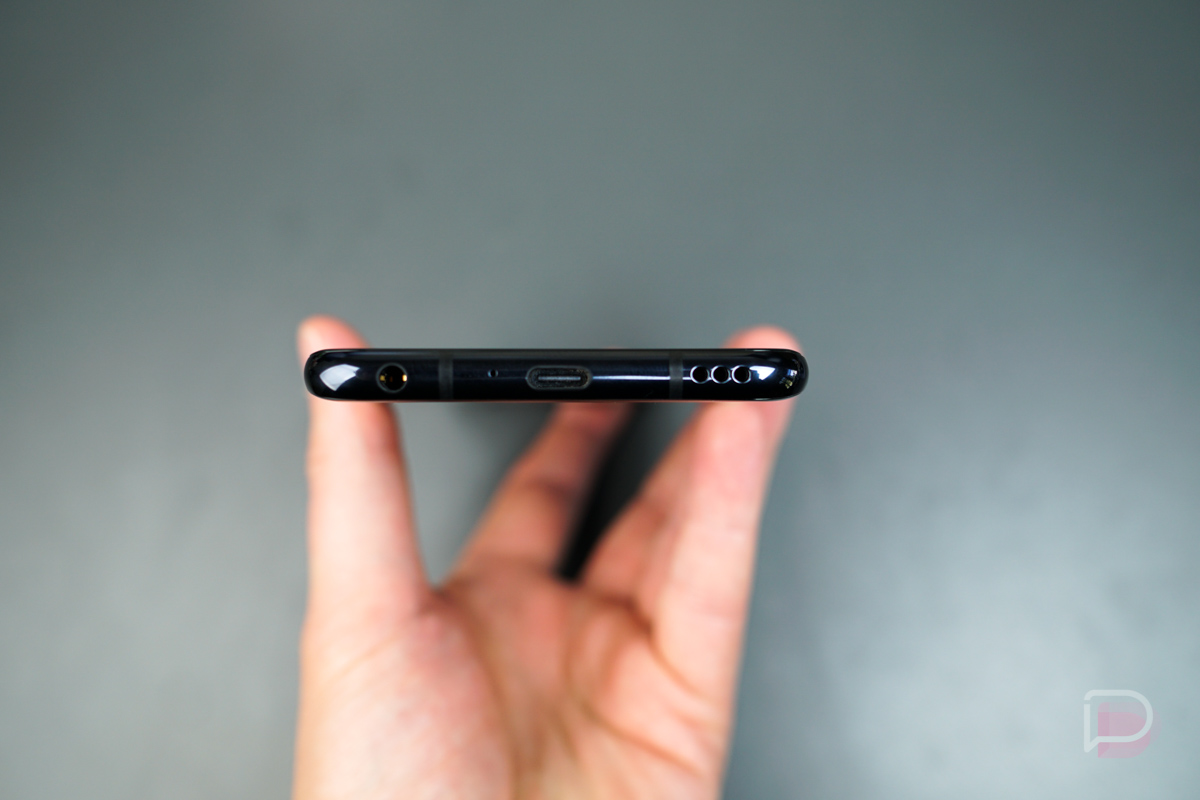 Performance
Thanks to its Snapdragon 845 processor and 6GB RAM, the V40 handled all of my usage without any noticeable stutters. Considering my history with LG software, I was honestly expecting to run into things, such as jank, here and there. On the contrary, I was flipping through apps, playing all of my favorite mobile games with no issues, and still had solid battery life to go with it. Of course, I think better performance is something that can always be achieved by limiting the amount of 3rd-party software running on top of Android, but LG seems to have done a good job at optimizing performance on this device and still baking in all of its software. And since I'm now talking about software, let's head down to the Somewhere in the Middle section of this review.
Somewhere in the Middle
---
Software
V40 ThinQ launches with Android 8.1 "Oreo" and the company's custom skin on top. If you're curious about Android 9.0 Pie, LG has yet to provide word on when buyers can expect it. We seriously hope it's before year's end, though.
I've had issues with past LG device software, but on the V40, it's not bad at all. I don't feel overwhelmed but tons of proprietary software, and unlike Samsung who essentially copies all of Google's software and rebrands it, LG is all-in on Google's AI effort and services. For example, we don't have a Bixby button on this phone, we have a Google Assistant button. When opening apps for the first time or logging into things, we don't have Samsung Pass, we have Google's Smart Lock. And because Google's features are automatically tied in with the Google account we use our phones to begin with, it makes for such a more convenient process instead of signing up for separate things from Samsung.
What I don't care for in terms of LG's software is the overall look. The thing is, we're on Android, so most of this can be changed by 3rd-party applications. Because we review things exactly how they're given to us, I can tell you that I dislike LG's launcher app and the standard theme of the software. Something about all of the icon profiles LG includes are also quite hideous and appear to go against everything Google has outlined in its design initiatives. But again, we're on Android so I change these things and have a completely different looking phone in 5 minutes. No big deal at all.
Built inside the phone are various settings, nothing really new that wasn't available to owners of G7. You'll find Contextual Awareness for setting up certain profiles when at set locations, KnockON (of course), Gaming settings, Floating Bar, and Smart cleaning. All of these goodies are tucked into the Extensions menu inside Settings. We've gone over all of these before, so if you'd like more info, check out our G7 Tips and Tricks video.
Other Notes
---
Girlfriend Impressions – "Very large, but feels pretty good in hand. I like that it has three cameras. It's cool that there is a button for Google Assistant. Also like where the fingerprint reader is. Screen looks really nice."
Software Updates – Did you know LG has a dedicated software update center? Given the considerable time it takes for LG to update devices, you probably haven't really noticed it. We expect Android updates to get much better over time thanks to Project Treble, but it is a bit interesting that this phone launches this month with Oreo and not Pie. It means anyone who buys it will definitely be waiting by the window for LG to ship it out, but at this time, there's no word from LG on when to expect it. It's not a great feeling buying a new phone and having outdated software, but that's Android right now.
Availability and Pricing
---
Depending on which carrier you purchase a V40 through, you're looking at pricing anywhere from $900 to $980. That's a hefty chunk of change, and because of this price, we have to compare it directly to Samsung's Galaxy Note 9. In doing so, the major things that stick out are the battery and Samsung's AMOLED display versus LG's OLED display. It's not a long list of things that are different, but at this price, it could be a tough sell for LG.
LG V40 ThinQ will be available beginning Thursday, October 18. Carriers may have their own promotional deals, bundles, and due to pricing differences, each will have different monthly payment options. If you want to pre-order the device, those are live right now at each carrier or will be at a later date.
If you pre-order, LG is tossing in a DJI Osmo Mobile 2 gimbal and SanDisk 256GB Micro SD Card with adapter (Approximate consumer value: $258.00). If you don't pre-order and end up buying afterwards, you're eligible for a free SanDisk 256GB Micro SD Card with adapter.
For complete pricing and availability details, see here.
Carrier Pricing
US Cellular – $900
T-Mobile – $920
AT&T – $950
Sprint – $960
Verizon – $980
Videos
---
First Look + First 10 Things to Do!
Gallery
---
The Verdict
---
While this phone has a great display, cameras, and solid performance, I can't see myself going out of my way to recommend it until we see everything else that is coming this month. We're expecting Pixel 3, Pixel 3 XL, OnePlus 6T, Razer Phone 2, and probably more in the coming weeks. With so much on the radar, it's hard to tell anyone that ordering this device immediately is the best thing to do. At the end of October and we know the solidified device lineups for this holiday shopping season, then you can start the buying process on whatever you like best. If you do end up with V40 ThinQ, I think you'll like it. I know I've personally enjoyed the Stuff & Things life quite a bit this past week.
Side Note: Because we enjoy keeping it real here, I'll be honest with you. If you're interested in buying this phone, don't do it now. If it were me, I'd wait until later in the holiday season or shortly after, when LG begins discounting the device. $900+ is a lot for a smartphone and given LG's history of discounting phones, I think it's safe to assume we'll see price drops down the road.