It looks like a Verizon outage is happening this morning. A reader first tipped us to the possibility of an outage a couple of hours ago and it looks like service disruptions are picking up steam in parts of the southern US, midwest, and now Texas.
Reports of texts and calls not working are flooding both Twitter and Down Detector. Some are reporting that only Verizon-to-Verizon calls work, but that calling *611 to contact support isn't working. Others we've talked to aren't having any issues at all. Either way, a whole bunch of Verizon customers are not happy at the moment.
Data services do not appear to be impacted.
Verizon's (non-wireless) Twitter support account is basically just repeating to customers over and over again they that "apologize" and that there is a "high volume" contacting them at the moment. We have not yet seen a confirmation of a major outage by them.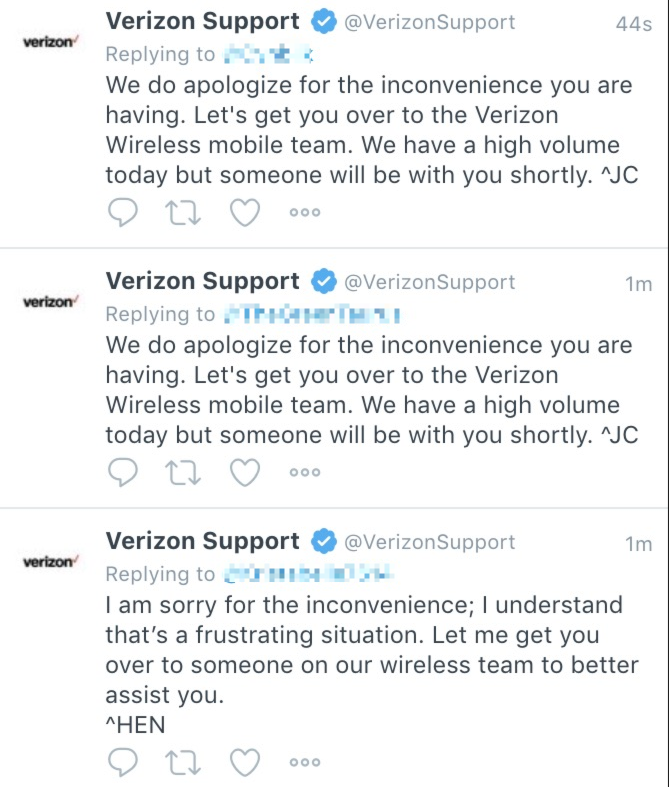 Are you having issues with Verizon service at the moment? What's working? What isn't working? Feel free to let us know in the comments, as well as the state you are in.
We'll update this post as we have more.
UPDATE 9:20AM: Verizon's Wireless Twitter support is acknowledging some outages, but have not yet called it nationwide by any means. To see if your area is affected, head into their replies or send them a message.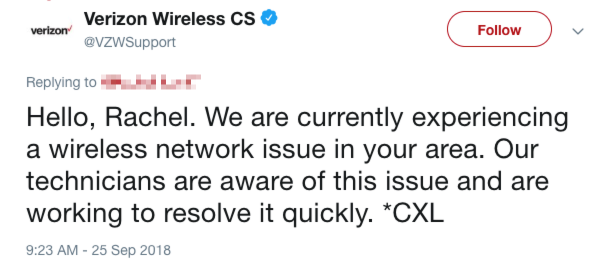 UPDATE 10:04AM: The outage is still ongoing. Verizon has confirmed that the outage is affecting voice, text, and data services.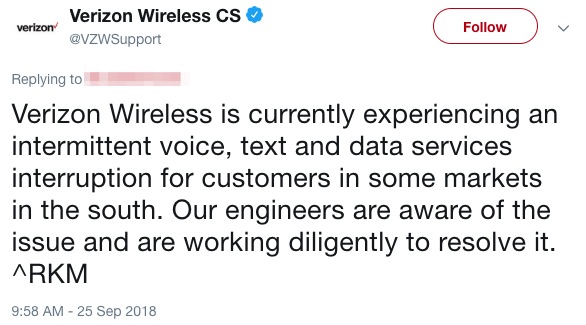 UPDATE 12:43PM: Verizon service is still struggling in much of the south, with things in Texas really not going well. No update from Verizon, only that they are trying to resolve whatever has happened.
UPDATE 8:37PM: Soooooo, just checking in here, but Verizon customers are still reporting an outage. The number of reports has reduced, but that could be because many are in bed. Otherwise, we're still seeing outages in the same southern region as earlier.
Cheers Matthew!