Google wants to keep improving the Daydream virtual reality experience for mobile users, and to do so, it's currently experimenting with new hardware and software features that are already in the hands of select developers.
For hardware, Google is testing 6DoF (6 degrees of freedom) controllers, which look similar to those found with PlayStation VR (Move Motion). This type of controller tracking has been limited to those with lots of money to spend on PC-based VR with external tracking. With it potentially coming to mobile VR users, you can move your hands more naturally in VR, just like you would in the physical world.
According to Google's blog post, "Instead of using expensive external cameras and sensors that have to be carefully calibrated, our system uses machine learning and off-the-shelf parts to accurately estimate the 3D position and orientation of the controllers."
To go along with this new hardware, Google also mentions new software to play with. The first is See-Through Mode. With this, you can be inside your own VR world, but still see the outside world, too. Google gives a nice little example of this in its blog with two people able to play ping pong through the VR headset.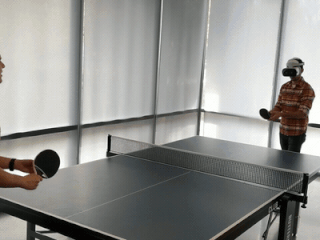 The other software feature is the ability to play any Android apps and games inside of VR. From a develop standpoint, Google says enabling VR support for any existing 2D Android app is easy with no need to rebuild the app from scratch. As we can see the image below, someone already has Mini Metro up and running in Daydream.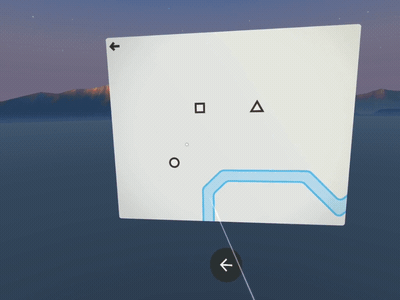 Google stresses that these features and the controllers are experimental, but if you're a developer, you can get your hands on all of this stuff soon.
// Google