Fossil announced its fourth generation Wear OS lineup this morning, comprised of new Q Explorist and Q Venture iterations. According to Fossil, these are its most tech-packed wearables to date, featuring almost everything you'd ever need on your wrist, yet still missing what we'd call an important detail.
The Q Venture HR and Fossil Q Explorist HR feature NFC for mobile payment support, untethered (aka standalone) GPS for tracking your movements, heart rate monitor (hence HR in the name), as well as an optimized charging time to ensure your wearable isn't plugged into the wall all day long.
Q Venture HR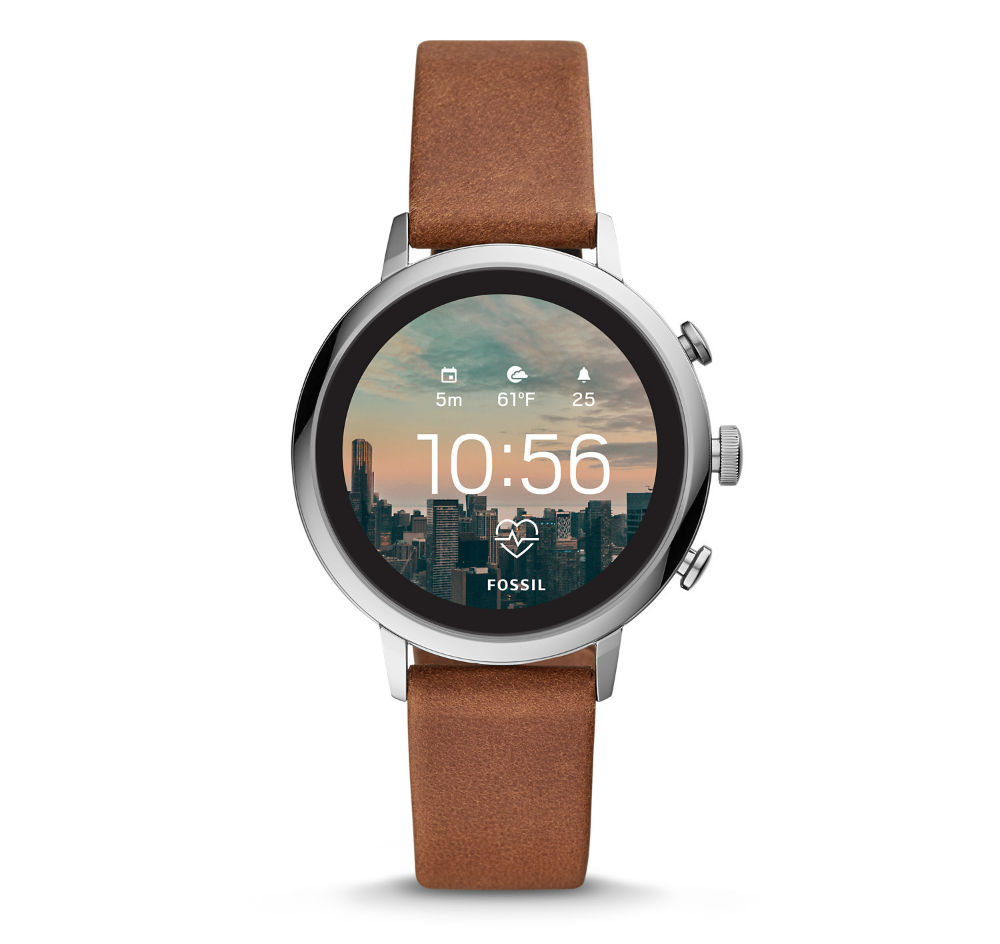 Both devices are up for pre-order today on Fossil's website, with shipping set for August 26. Both the Q Explorist HR and Q Venture HR cost $255 or $275, depending on which materials option you select.
While it's great to see new Wear OS devices hit the market, our concern is Fossil's use of the aging Snapdragon 2100 platform. Back in May, we learned Qualcomm has a new chip that will be seen later this year inside lots of devices, so already the latest Q wearables from Fossil seem dated. If I'm spending my money on a wearable, I don't want it to be blown away by something that should hit the market in only a month or two.
// Fossil