While nothing will ever replace Groupon and its amazing assortment of discounted family activities and discontinued adult toys, an update to Google Search is making it easier to discover events taking place near you. Not only is finding events easier, but Google is using its magic to bring forth personalized suggestions right to your device.
Here's how Google lays it all out.
When you search on your phone for things like "events near me" or "free concert" in the U.S., you'll not only find a list of events from a variety of sites, but also key information about the event, right on Search.
Let's say you're looking for a concert to attend. You can search for "free concert," or "concert near me," then Google will return what it finds. From each listing you can find additional info for the events, as well as links to get tickets. You will also find links to websites containing more information about the event.
Once this change is live, Google will have a new button for, "For You." Under this tab, you'll find events that Google has personalized for you. You'll also find trending and popular events in this area.
Google indicates this change is rolling out right now to mobile users.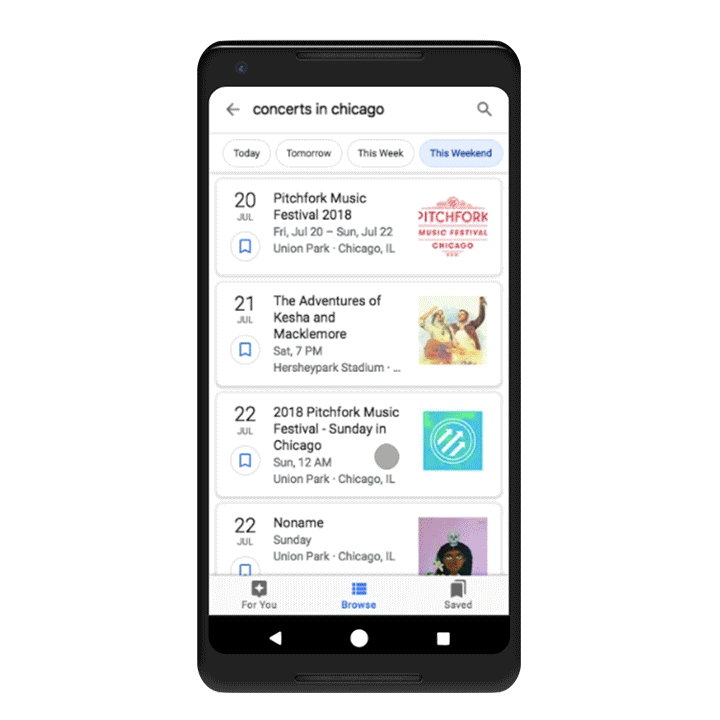 // Google