Another add-on network has gone live on YouTube TV this week — Starz.
With a Starz subscription, priced at $9/month, you'll gain access to the network's original series, including Sweetbitter and Power, as well as older TV series programming like Sanford & Son, The Jeffersons, The A-Team, Alf, and plenty more. And yup, they have plenty of good movies, too! You can see Starz full lineup here.
To get started, simply head into YouTube TV's settings, then under Membership you'll see Starz as a new option. Of course, you can opt in for a free 7-day trial, then cancel whenever you want.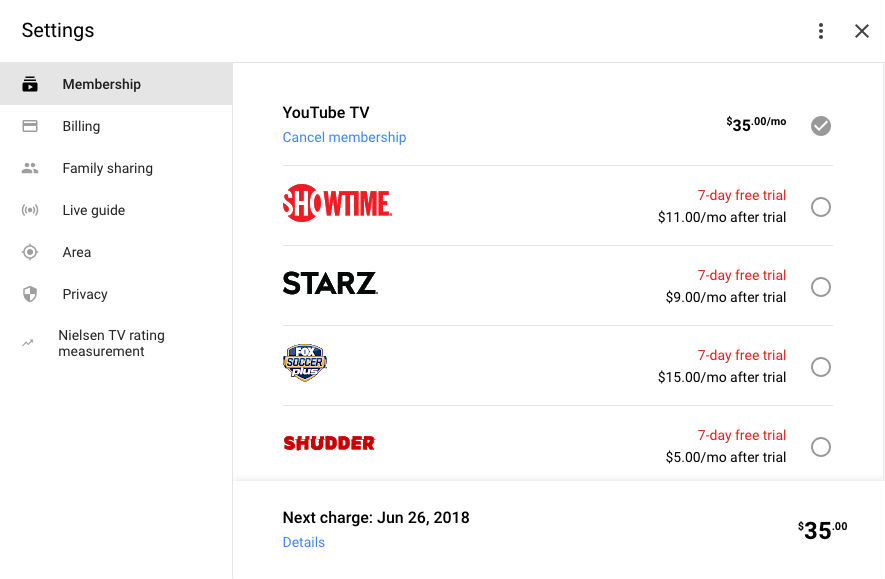 // YouTube TV