Google Maps received quite a bit of love at this year's Google I/O, with many of the new features announced said to come a little later this year.
According to Google, Maps is becoming more assistive and personal, allowing even better discovery or not just food, but activities you may want to check out around you.
As detailed, a new Explore tab features everything you need to know about dining, events, and activity options in an area that you're interested in. When checking out a specific area, Google Maps can list out the top things to do in that area, such as activities and places to eat.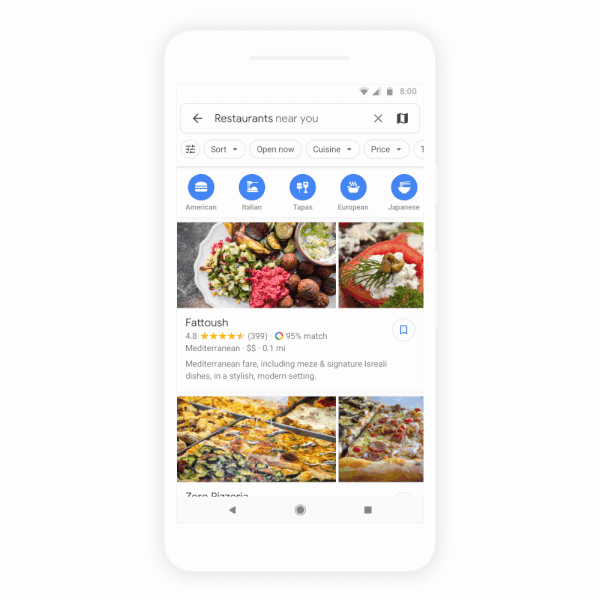 Additionally, Google Maps is receiving better support for group planning. With the upcoming update, you can create a shortlist of places within the app and share it with friends across any platform, so you can quickly vote and decide on a place to go. This is good for trying to pick a spot to meet up on a weekend.
The other new feature is all about matches. With this, Google Maps will recommend a spot for you to check out, with an associated match percentage with it. Let's say you love hot dogs. Well, based on your Maps data, Google can determine this, then provide a matched location along with a probability that you'll enjoy it. Kinda, crazy, yeah?
Here's how Google puts it.
We use machine learning to generate this number, based on a few factors: what we know about a business, the food and drink preferences you've selected in Google Maps, places you've been to, and whether you've rated a restaurant or added it to a list. Your matches change as your own tastes and preferences evolve over time—it's like your own expert sidekick, helping you quickly assess your options and confidently make a decision.
Be on the lookout for these changes in the coming months.
// Google Maps