Google Assistant is getting a new feature today that helps you attend the latest blockbuster movie without lifting a finger. Starting today (and it seems to be live already), you can ask Google Assistant to buy you movie tickets.
All you have to do is say "get me tickets to the Avengers" and Google will bring up showtimes that you can choose from in your area. If you choose a time or theater that doesn't have assigned seating, Assistant will ask if you want to go ahead and buy tickets. You can say "Yes" or choose the types you need (adult, child, etc.). If there is assigned seating, Assistant will redirect you to Fandango to complete your purchase.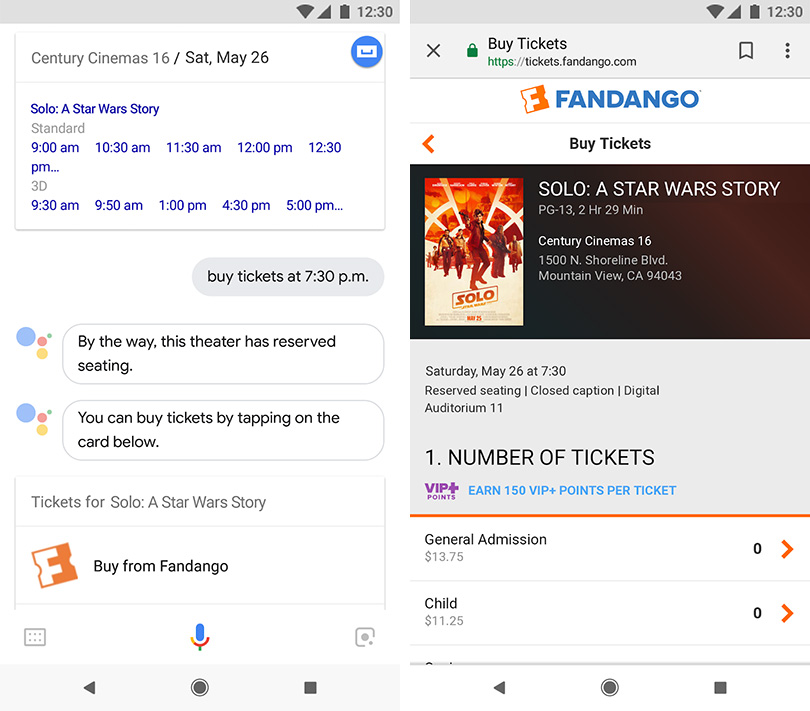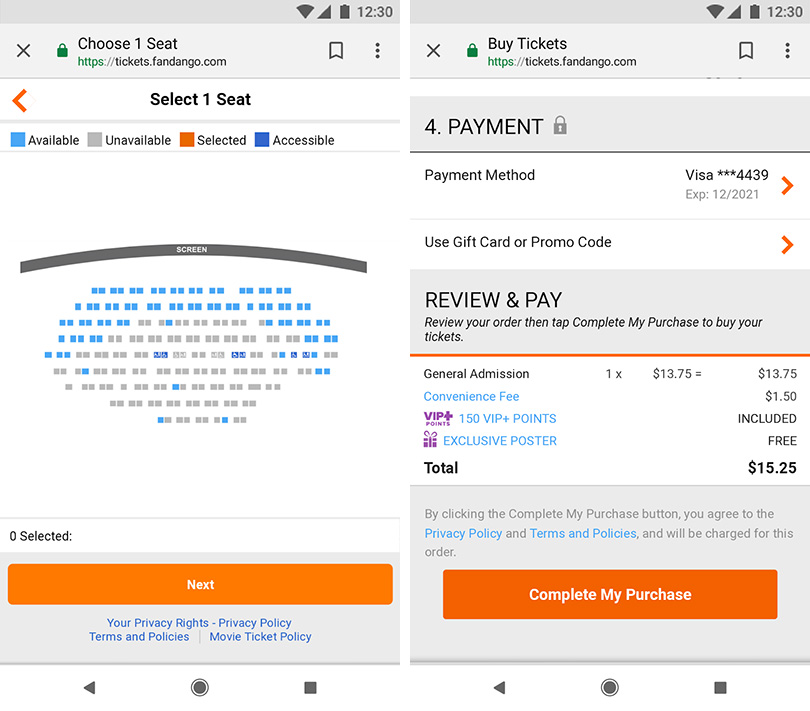 Google says that you can even use this new feature to buy advanced tickets, like to "Solo: A Star Wars Story," which just opened up ticket sales.
Again, the option appears to be live for me. If you aren't getting access to it yet, be sure to update the Google App to the latest version. You may need to join the beta, which you can do by opting-in through a box at the bottom of the link below.