One of the new features for Gmail on the web is now rolling out to the Gmail app on Android, that being the Snooze function. With this, you can set a Snooze on any email you receive, then receive a followup notification at a time that works for you. This is helpful for all you busy business people doing busy business.
To access Snooze, tap on the 3-dot button on the far right, aka the action overflow button. Inside there, you will see the option for Snooze. When you tap on it, a menu will appear (pictured below), giving you options for Later Today, Tomorrow, Someday, or a specific time and date of your choosing. When your selected Snooze time rolls round, you'll receive a new notification for the email.
Additionally, inside of the pullout drawer on the left, you'll see an entire section dedicated to Snooze, with this being the place to access all of your Snoozed emails.
You can find Snooze inside of the latest Gmail update, rolling out right now on Google Play.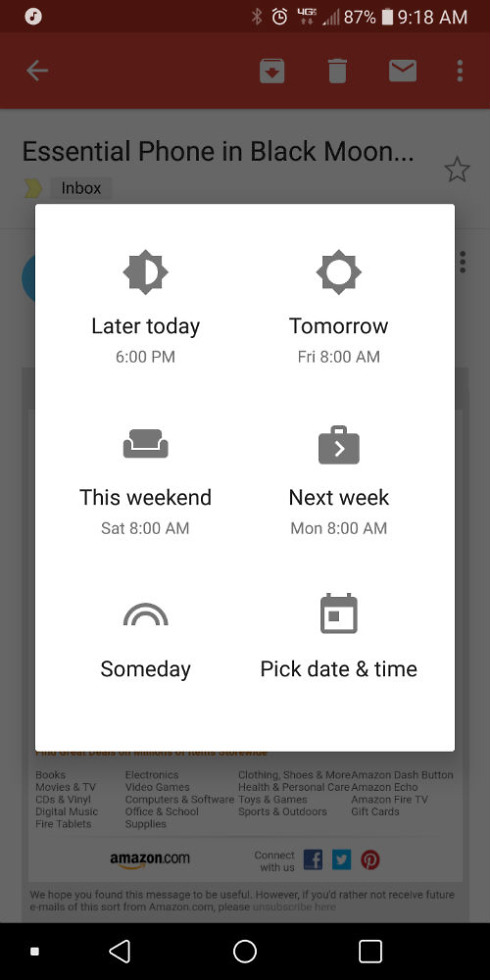 Cheers Michael!