Sony unwrapped its new 2018 phones tonight (this morning?) at MWC and as expected, they are the Xperia XZ2 and Xperia XZ2 Compact. If I'm being honest, they look pretty damn great, even if we have no idea if/when they'll come to the US or how much they'll cost. Let's talk about them anyway.
With this new Xperia XZ2 line, Sony has indeed changed it up some. Their old design language is mostly gone and we've now got something that's almost modern. These phones have slimmer bezels than past Sony phones, pretty curves to their backsides, and proper fingerprint readers, as well as a bunch of other impressive specs.
Xperia XZ2
The higher-end of the two is the Xperia XZ2 and it packs just about everything you could ask for in a modern phone. You've got Qualcomm's Snapdragon 845 processor, 4GB RAM, 64GB storage with microSD support up to 400GB, 5.7-inch FHD+ display (2160×1080, 18:9, HDR), decent-sized 3180mAh battery with Quick Charge 3.0 and fast wireless charging, water resistance, rear-mounted fingerprint reader, a new 19MP camera, and Android 8.0 Oreo.
That 19MP camera is worth talking more about, as Sony has included features like 4K HDR video recording and 960fps slow motion at up to 1080p. It drops in at f/2.0, but it packs an enormous list of additional high-end camera features.
As for the rest of the phone, you've got stereo speakers, a Dynamic Vibration System to let you "feel the action in your hands" as you consume content, and no headphone jack (ugh, I know).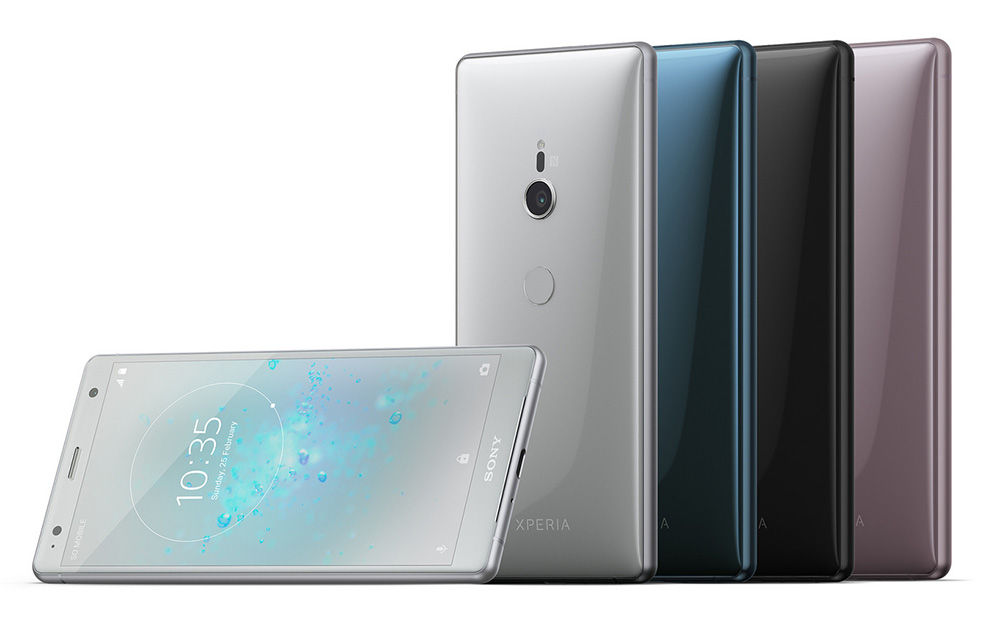 Sony Xperia XZ2
---
Xperia XZ2 Compact
With the Xperia XZ2 Compact, you've mostly got the same phone and specs, only in a smaller body. The changes here are the 5-inch FHD+ display with HDR, no vibration system or wireless charging, and a cheaper, plastic build. It still has the Snapdragon 845, though, as well as the 4GB RAM, 19MP camera, fingerprint reader, and stereo speakers. Like older Xperia Compact phones, it's just a smaller phone with all the specs you want.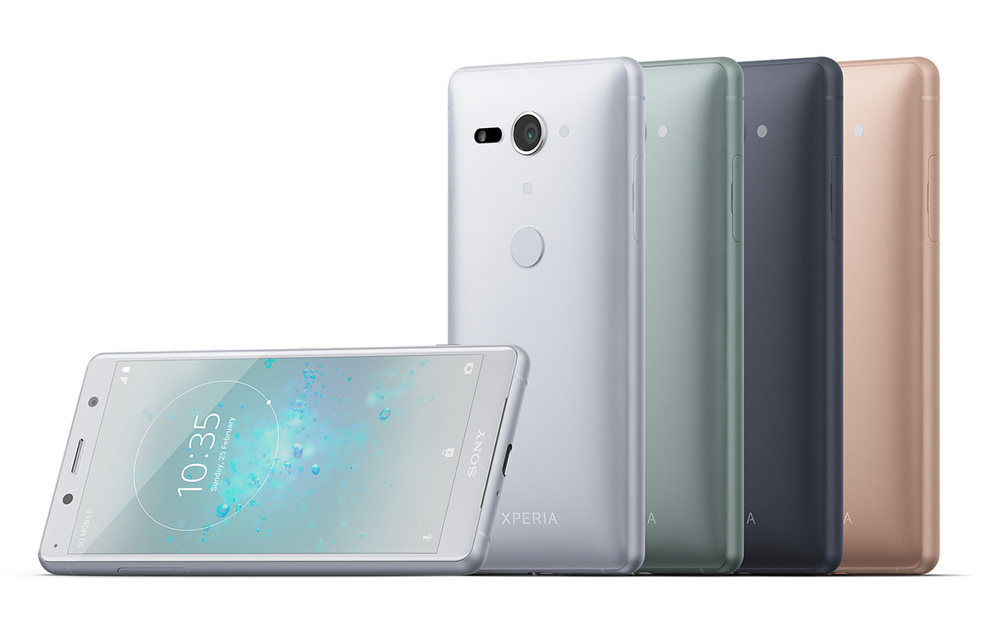 Sony Xperia XZ2 Compact
---
Sony says that the Xperia XZ2 and XZ2 Compact will be availabe globally "from" March 2018. I wish I could tell you how the US factors into that, but we just don't know yet.
See the rest of the details at Sony's site:
// Sony