Whether you're looking through photos in the Google Photos app or on the web, the service is now letting users create their own themed videos. For example, if you have some great cat or dog photos and want to make a funny or special little video, you can do so now with just a few clicks.
Before this change, Google Photos would create these themed works automatically and notify you when it had one it thought was good enough to share.
Currently, we're seeing themes like Meow Movie, Doggie Movie, Smiles of 2017, Mother's Day Movie, and plenty more.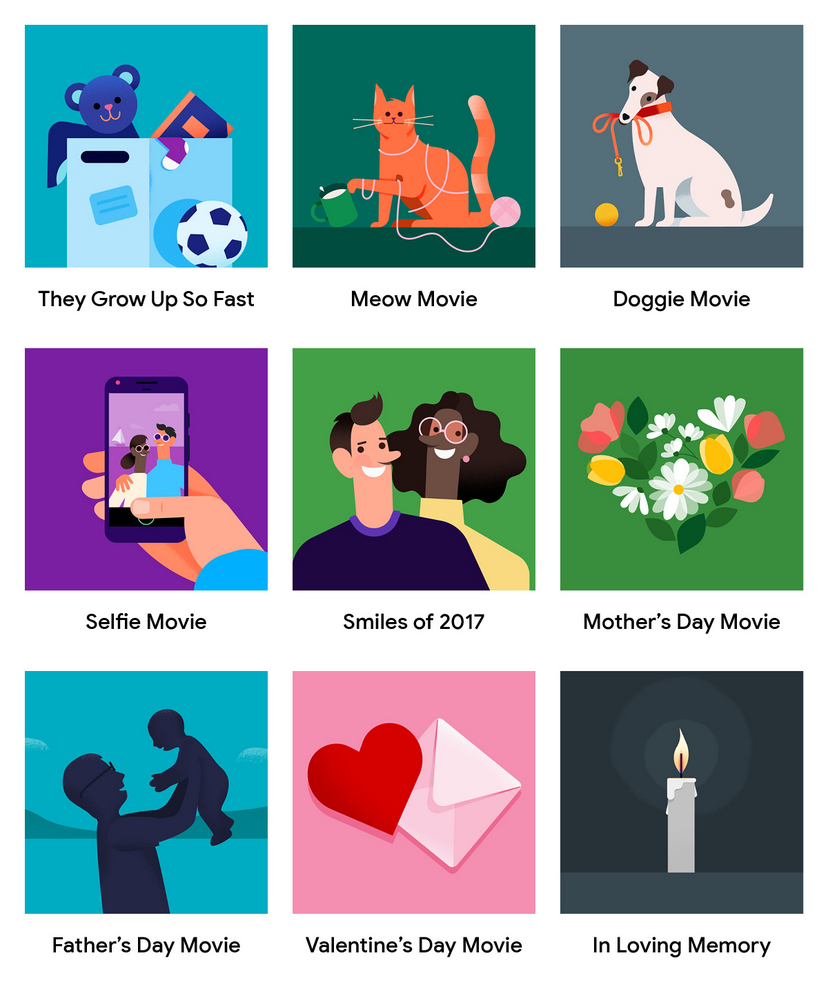 To start this process, open the Google Photos app, go to the Assistant tab, and tap Movie to get started. You can also just visit this link if you're on a desktop.
As Google explains, "After you've chosen your theme and the people (or pets) who will star in the movie, you're ready to go. We'll use machine learning to select photos based on your choices, add a soundtrack and produce a custom movie just for you."
This feature is rolling out for US users today, so go check it out!
// Google