RIP, Android Pay and Google Wallet. Hello, Google Pay.
Google announced this morning that Google Pay has arrived to combine all of their payment options under a single brand. From Android Pay and Google Wallet, to your payment info stored in Chrome and paying for items on Google Play, Google Pay will now handle it all.
I know, I know, you want to ask why the hell did Google separate all of these years ago? This is Google, so don't try and understand the odd decisions they often make or you'll ruin your day. Just know that this should be a good change. No one liked 3 or 4 different payment experiences from different Google products and this should eliminate that pain. We think.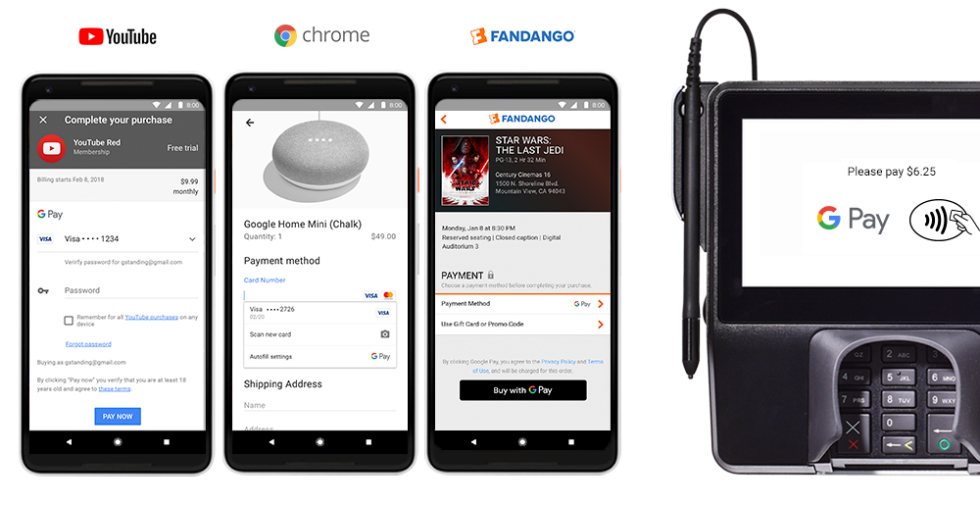 Google says to expect the Google Pay rollout to stores, apps, and their own products to happen over the coming weeks. Apps like Airbnb, Dice, Fandango, HungryHouse, and Instacart have already made the switch to Google Pay.
We aren't sure what will happen to the Android Pay and Google Wallet apps, though. Will they merge and become Google Pay? Will they stay separate and simply receive new branding? Will we get a new Google Pay app? We don't know!
We'll let you know as this rollout begins to take shape.
// Google