Facebook announced a new chat app for kids today, suitably called Messenger Kids. Sadly, this app is only in preview for iOS at the time, but should be available for Android and select Kindle devices in the "coming months."
Messenger Kids is all about allowing your children to contact friends and family, but with the parent still in control via their own FB account. For example, the child's contacts are controlled directly by the parent in their main Facebook app.
As for features, kids can access doodling for photo editing, video chat with their friends, as well as send and receive text messages. Additionally, there's a library of kid-friendly GIFs, frames, stickers, and masks for your little ones to access for more fun.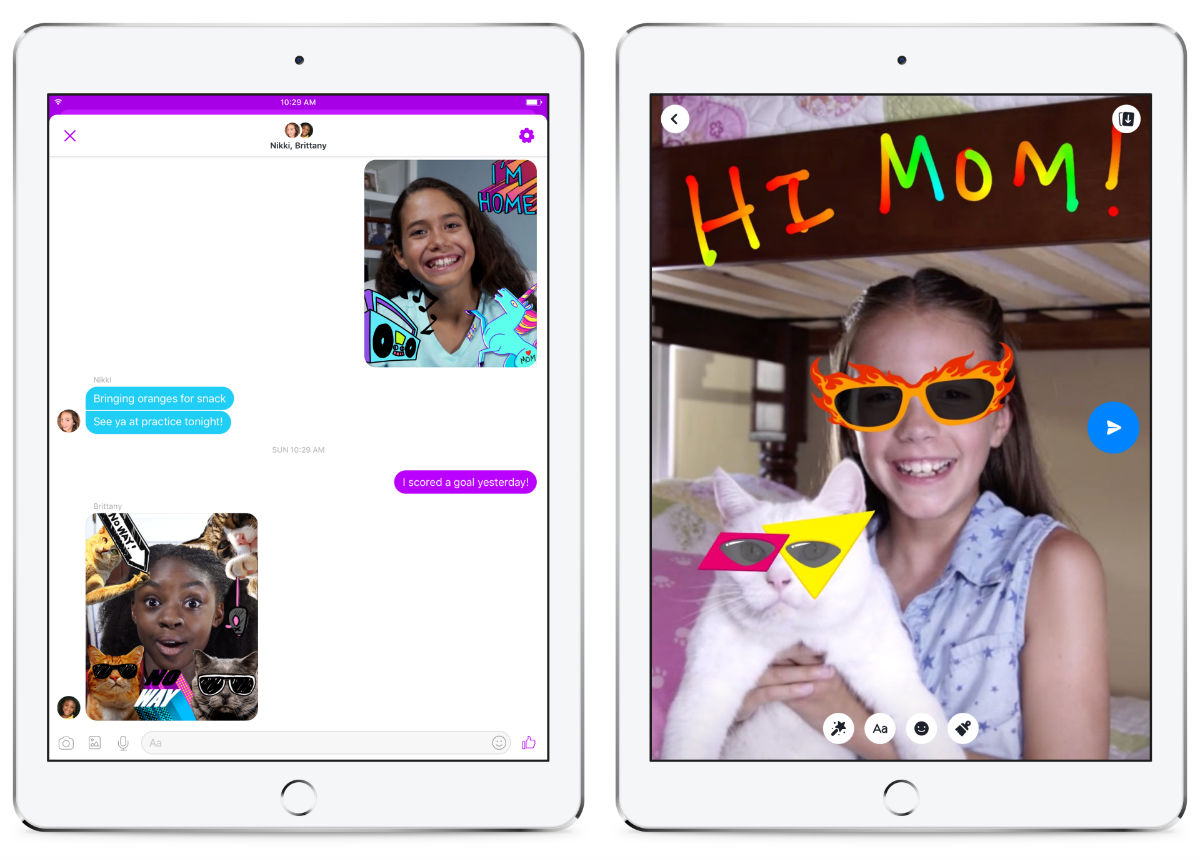 Now, of course, this app will likely hit a nerve with certain parents. Facebook didn't blindly go into development of this app, though. According to its announcement, "In addition to our research with thousands of parents, we've engaged with over a dozen expert advisors in the areas of child development, online safety, and children's media and technology who've helped inform our approach to building our first app for kids."
Essentially, FB wants to make sure parents know that this app is safe for kids to use.
As soon as we hear more about a launch for Android, we'll let you know.
// Facebook