We already said this in our LG V30 review, but this is LG's best phone without question. From the design to the cameras and all the stuff and things they tossed in, this is the most complete phone they have ever built. It even has a damn Quad DAC and headphone jack because LG likes laughing at stupid 2017 trends.
In this post, though, assuming you either can't get enough V30 talk or skipped the reviews we put together, we talk about all of that goodness above, only in a shortened format. The point is to give you reasons to buy the phone in case you were considering it yet still hesitating and need to be talked into whipping out that credit card.
Here are 5 reasons the LG V30 is worth buying.
---
1. So pretty, such design
The LG V30 is one of the best designed phones I've seen this year and that's saying something when you consider the advancements in design we have witnessed from almost everyone. LG really managed to create a phone that fits perfectly in the hand, yet still includes a massive 6-inch display. Samsung did a heck of a job with the Galaxy S8 and Note 8 at including a similar style, but something about how LG put all of the pieces together here makes for a phone that feels better than almost all the rest. There is a softness to the curves, a roundness that allows it to nestle into your palm, and a width that helps it avoid feeling skinny and tall like the S8. It's balanced, that's for sure.
Again, this is far and away the best designed phone LG has ever put together and it might just be he best designed phone of 2017.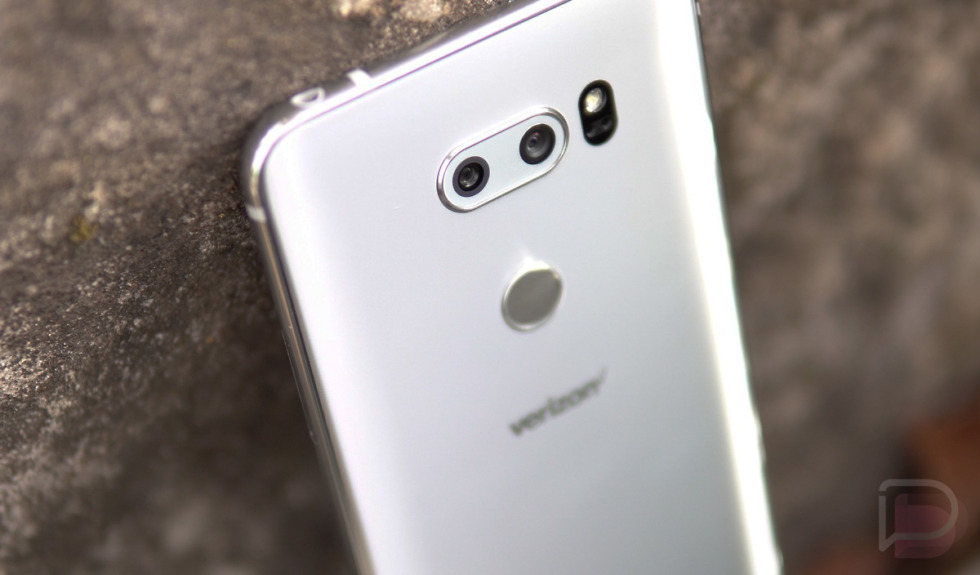 2. Cameras and versatility
Not only has 2017 been the year of big ol' bezel-less displays, it's also ushered in an era of dual-cameras. Almost everyone outside of Google is doing the dual camera thing, but LG does it differently than others in a way that I actually prefer. Instead of including an additional shooter that zooms or helps with a bokeh effect, LG continues to use a wide-angle lens as a secondary camera.
I'm a huge fan of this move because it adds a level of versatility that no others have. While zooming on things is great and bokeh effects are fun, I'd rather capture more of a scene than blur the background of it. Plus, blurring effects, as Google has shown, can be done without a secondary camera. So instead of wasting additional camera hardware on something software can do, LG is making real use out of theirs.
The setup is a 16MP standard shooter at f/1.6, along with a 13MP wide-angle lens with 120-degree views. The cameras take good photos by themselves, which is important, but there really is something magical about being able to frame a shot, snap a photo, then re-frame it with another camera to see what all it can capture. Our review has some examples of the wide-angle shooter in action, plus we've included some below.
3. I like the big POLED display
I know that there has been some drama surrounding the 6-inch POLED QHD display that LG shipped in both the V30 and Pixel 2 XL, but I've got no major beef with it. Sure, there is a bit of a color shift at angles and we can argue until the death about the other supposed issues that have been reported. For me, though, LG has tuned this well and colors look good, plus there are multiple color profiles and controls to let you tune it to your liking. The brightness levels at the top and bottom are really great, you have a night light mode for dimmer situations, and consuming content here is pretty damn fun because 6-inches of OLED is a lot of screen real estate.
Is it the best display in the business? Well, no, because LG has just started ramping up production on its high-end OLED displays again. They'll get better, but the V30's panel is totally fine and I think most people will enjoy it.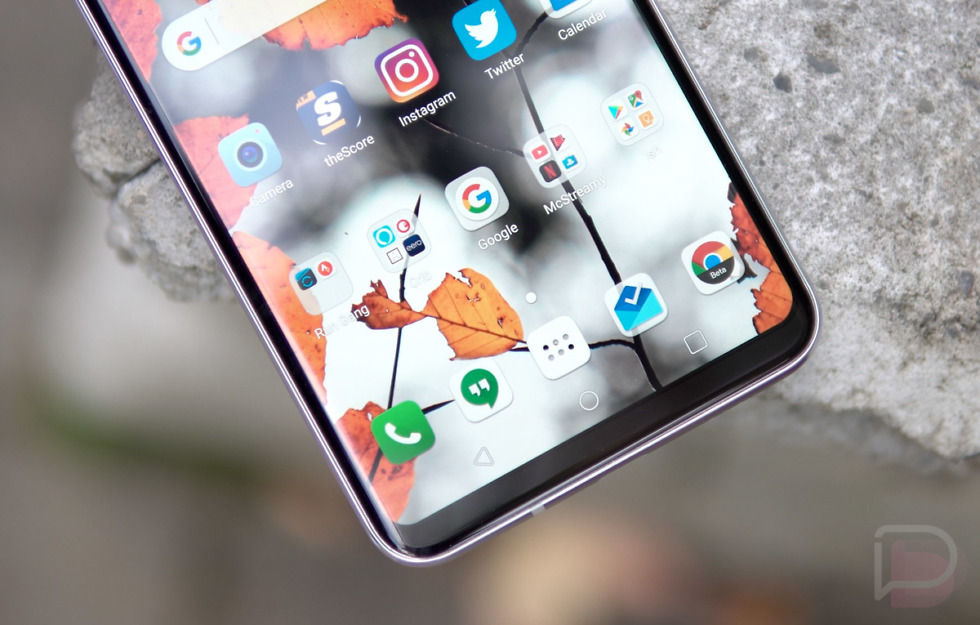 4. QUAD DAC, AUDIO BRO
I know almost nothing about DACs other than the fact that audio bros take them and their headphones very seriously. With the V30, it's a selling point even if you aren't an audio bro because the Quad DAC here will give you better overall sound that you can customize no matter what. From filters and profiles to balancing, everyone that owns the phone should play with those controls to see the differences between them until they find a sound that soothes the ear. LG makes them easy to understand and adjust.
If you don't care about the DAC, at least respect the inclusion of a 3.5mm headphone jack in a time where everyone else is ditching them without giving us a reason why.
5. Not bad, price
When you look at everything that LG included in the V30, you have to wonder if this isn't the biggest steal in all of smartphones at the moment. This phone has it all, including a top tier processor, FullVision all-display front, plenty of RAM and storage, a dual camera setup, fast charging, big enough battery, beautiful design, and some extras, like a Quad DAC. When you consider that this phone costs about $800 at most places, yet Samsung and Google want almost $1000 for their new phones, you get why I think this might be a steal.
---
Considering another phone? Feel free to take a look back at 5 reasons to buy other phones, like the Galaxy Note 8, HTC U11, or OnePlus 5 in previous installments of this ongoing series.