The Google Home Mini, a device we first revealed back in mid-September as the cheaper, smaller Google Home assistant speaker for $49, is now up for pre-order at Walmart. I don't think it's supposed to be, you know, since Google hasn't actually announced it yet, but it is.
The listing explains to us that this is indeed a smaller Google Home. It's your "powerful little helper" that gives you answers to questions, controls your smart home, shares weather info, and even plays music. So even as this smaller device likely won't carry the same musical prowess as its older, bigger brother, it'll still do it.
The device weighs less than a pound and measures at 4.53 x 4.53 x 4.72 inches.
Pre-orders will cost you $49 and Walmart expects the device to arrive by October 19, which is more than likely the planned in-store day for Google Home Mini.
UPDATE: Annnnnnd, they pulled it already. That was quick! Still, we got these two new big ol' images to use.
UPDATE 2: The guys at 9to5Google dug deeper into the Walmart listing just before it was pulled and found another couple of images, including one of the back of the device and also a new angle of the Pixel 2 XL. 
UPDATE 3: The Walmart app is still showing the listing, so you we grabbed additional imagery.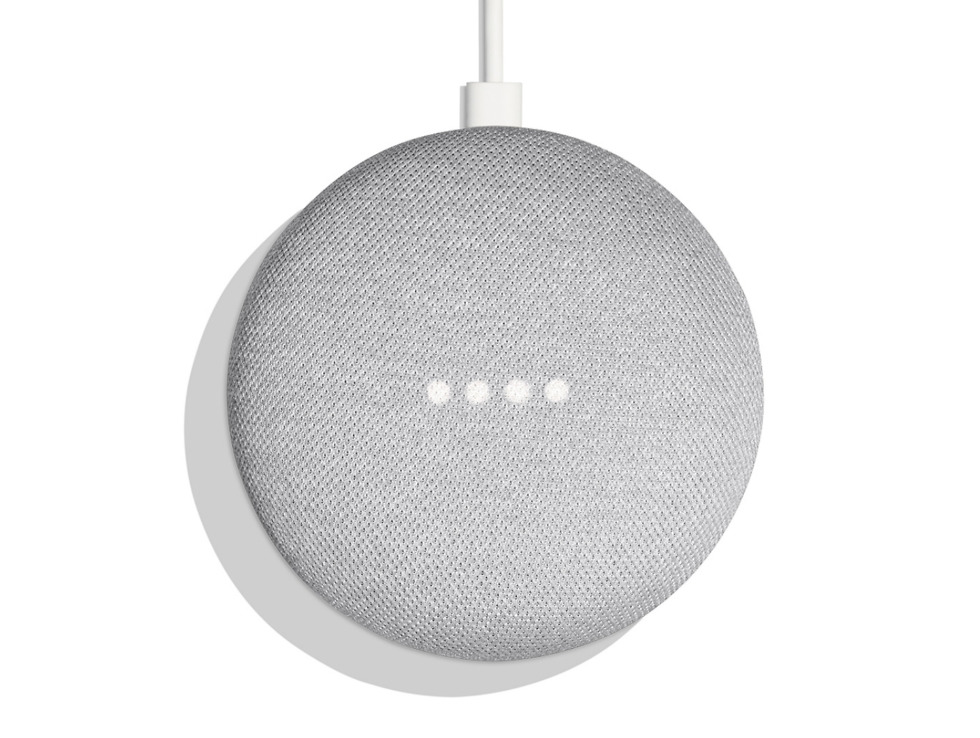 Walmart Link