According to a screenshot that has circulated via reddit, those who pre-order an LG V30 in the US (whenever pre-orders take place), will receive a free Daydream View. It is clarified in the text that we're talking about the "new" Daydream View, the one we leaked not so long ago, not the View from last year.
If you're curious what's so "new" about the Daydream View, we aren't quite sure. Aside from a slightly changed look, at least from the renders we leaked, there is little known about what changes with the headset. The only thing we know almost for certain right now is that it comes with a higher $99 price. Thankfully, we'll learn everything about it on October 4 at Google's event.
While the image below shows what looks to be the model from last year, we're assuming LG could not create a promotional image using the unannounced Daydream View, so just imagine it's the new headset and not the old one.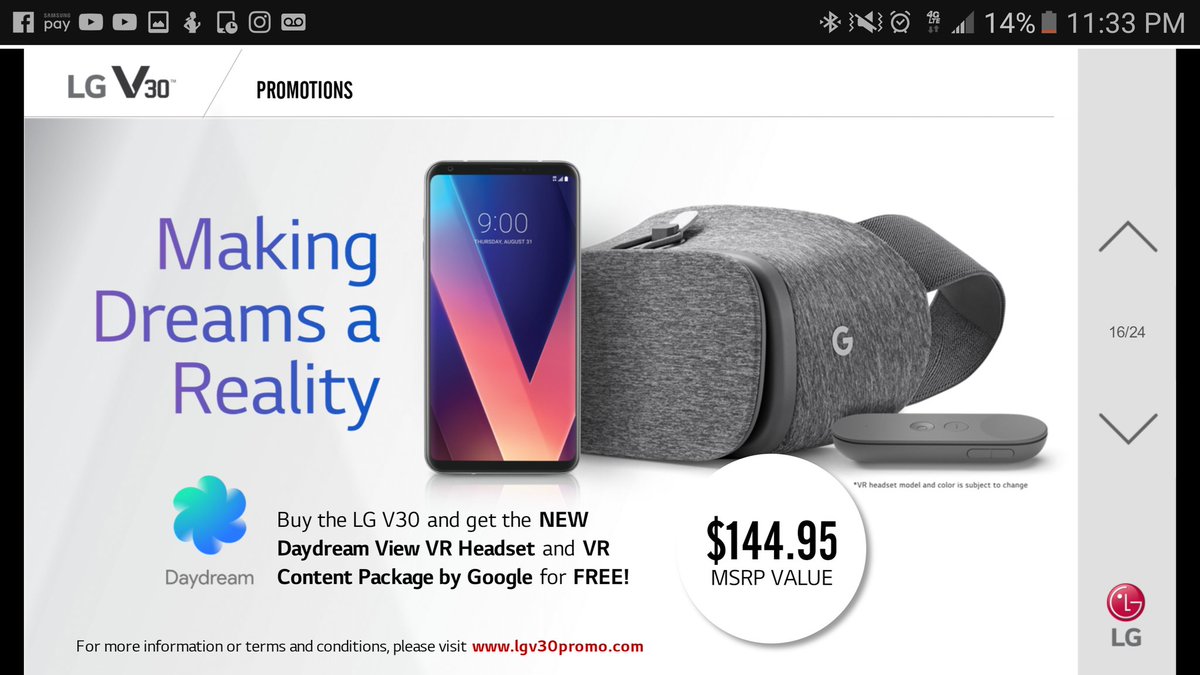 While this is all great news, we're still awaiting official word from LG as to when this device will actually be available for order in the US. With new Pixel devices coming and the iPhone X on the horizon, LG needs to step up their game if they don't want this device to get lost in the noise.
Does this seal the deal for you?
// reddit