Before I dive into all things Galaxy Note 8 review, let's get this out of the way. Last year, with the Galaxy Note 7 recall, things were bad. To this date, I don't think we've seen something quite like it in smartphones, and to happen to such a big player in the game, it was very interesting to see how Samsung would recover. Well, as we can see now, Samsung is doing just fine, with pre-orders of the Galaxy Note 8 crushing the company's personal records. I also don't see people making "fire" jokes anymore, so that's also a plus.
Point being, Samsung did what they needed to do to correct the situation, then simply moved on and seems to have bettered their practices to ensure that type of thing doesn't ever happen again. It was a lesson not only for Samsung, but for all consumer electronic makers across the globe.
This year, we have the Galaxy Note 8, the followup to last year's recalled Note 7. There has been plenty of hype leading up to this device, thanks to tech media (including myself), so we're here to find out if the Galaxy Note 8 is the Samsung device we've all been hoping for and awesome enough to help us forget about last year's events.
This is our Galaxy Note 8 review.
---
The Good
Specs
Like previous years, Samsung is not afraid to throw every available tech into the Galaxy Note lineup, with the Note 8 being no exception. The device comes outfitted with a 6.3″ Infinity Super AMOLED Quad HD+ display (2960×1440, 521ppi), Snapdragon 835 processor, 6GB RAM, 64GB built-in storage with support for expandable storage, dual 12MP rear-facing cameras with OIS, an IP68 rating, USB Type-C, NFC, MST (Samsung Pay), 3.5mm headphone jack, Bluetooth 5.0, fingerprint reader, iris scanner, facial recognition, and a 3,300mAh battery with Fast wired and wireless charging.
Let all of that soak in for a moment. Besides stereo speakers and maybe a bigger battery, I'm not quite sure what else someone would ask for. I mean, this phone has it all. We'll dive deeper into each one of these specs below, but just know that when it comes to bang for your buck, the Note 8 is no slouch.
Hardware
If you're curious about what the Galaxy Note 8 feels like in-hand, simply pick up a Galaxy S8+, then imagine there being a slot for an S Pen on the bottom. To me, that's basically what the Galaxy Note 8 is; an ever-so-slightly larger, squared off Galaxy S8+, which is fine for me. Thinking back to past Galaxy Note devices, it's obvious that Samsung has come quite a long ways from faux-stitching and plastic materials.
On the front and backside of the device there is glass, with the sides featuring metal. It's a premium looking and feeling device, one that you just know will shatter instantly if dropped on unforgiving surfaces. So, please, don't drop it. Personally, I like the glass and metal feel in-hand, but I know it may not be the most durable hardware. One slip and this phone is likely done for, which can make me very nervous at times. If this is something you might stress about, I'd recommend getting a case.
Other hardware aspects we can't ignore are the absence of capacitive buttons, dedicated home button, and the dreaded inclusion of the Bixby button. While we'll discuss Bixby in a later section, I want to praise Samsung for its continued implementation of on-screen buttons. It's the same, customizable layout that we have on the Galaxy S8, and it's still just as cool as it was earlier this year.
I do have to mention its size and in-hand feel, though. I know Kellen and myself differ on this slightly, because he thinks the phone is way too tall and squared, but I think the phone feels rather good in-hand. The rounded sides really help to keep the phone in place, and thanks to One-handed operation modes, using it with one hand while I'm out walking the dogs is never an issue. I've found myself doing that shimmy to reach certain things on the screen a few times, but I do that on basically every phone anyway. My only real problem with its size comes when I go to put it in my pocket. If I have shallow pockets, one end will want to stick out just a tad, but that just comes with the territory when you have a 6.3″ Infinity display in your pocket.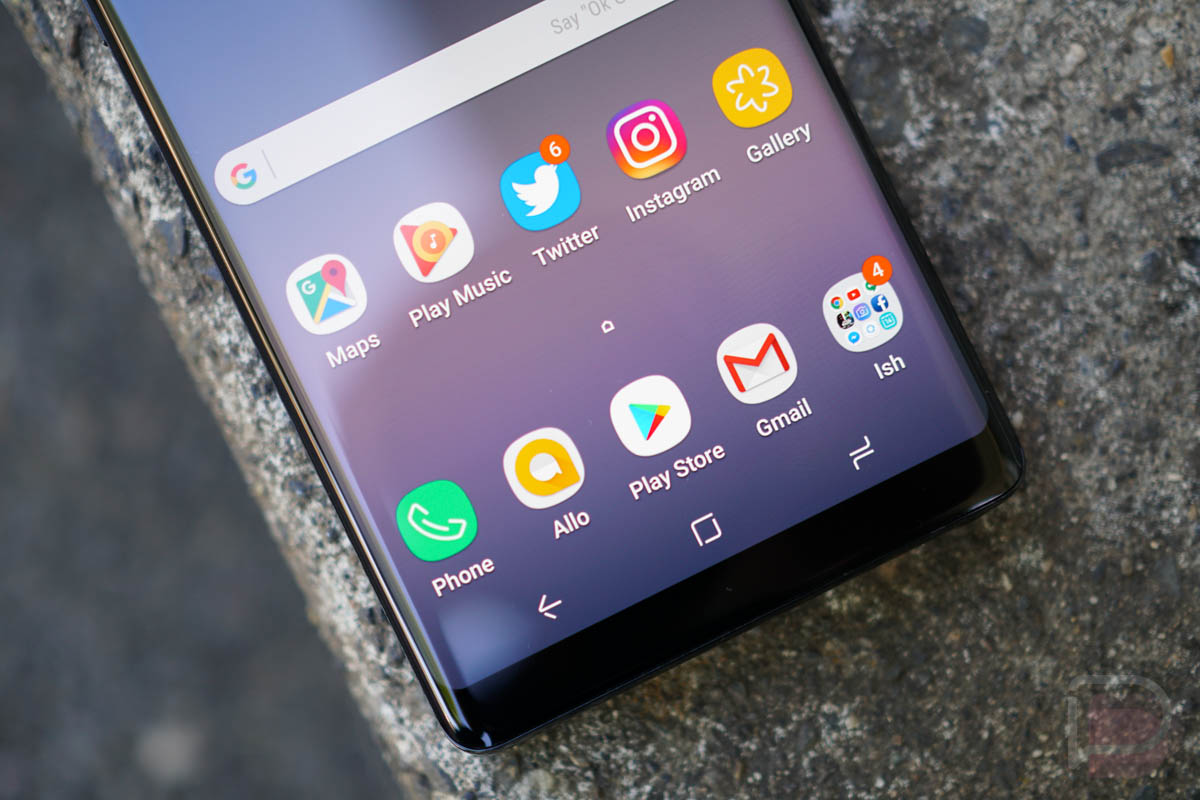 Display
On the frontside of the Galaxy Note 8 is its massive, 6.3″ Infinity display. Coming in with a resolution of 2960 x 1440 (521ppi), it's absolutely gorgeous, providing plenty of pixels for all you #crispy YouTube video consumers.
While plenty of OEMs are utilizing QHD displays these days, Samsung still seems to dominate this category. Their AMOLED panels are rich with color, great for blacks, and are capable of providing users with Always On functionality. On top of the display quality, the "Infinity" aspect just adds to the gorgeousness. When watching a video from YouTube or playing games, the design of this display really helps provide an immersive experience, which I'm all about these days.
Camera
On the backside of the Galaxy Note 8, there are two 12-megapixel cameras, both featuring optical image stabilization (OIS). If you're into camera specs, here's the gist: 1 wide-angle (12MP, Dual Pixel AF, f/1.7,), then 1 telephoto (12MP AF, f/2.4, OIS, 2X optical zoom, up to 10X digital zoom). On the front, there's an 8MP camera with f/1.7.
Just as I expected, the camera experience on the Note 8 is legit. From the shots I've taken, the camera is pretty trustworthy in all circumstances (portraits of humans/dogs, landscapes, low-lighting, etc.). As Kellen and I both talk about frequently, our biggest gripe with some shooters is the time it takes to not just load the camera app, but the time it takes for the shutter to react once you've pressed the capture button. On the Note 8, as soon as I press the button, the shot goes off, and there's no delay between one shot to the next. It's very responsive, allowing you to capture all those perfect moments.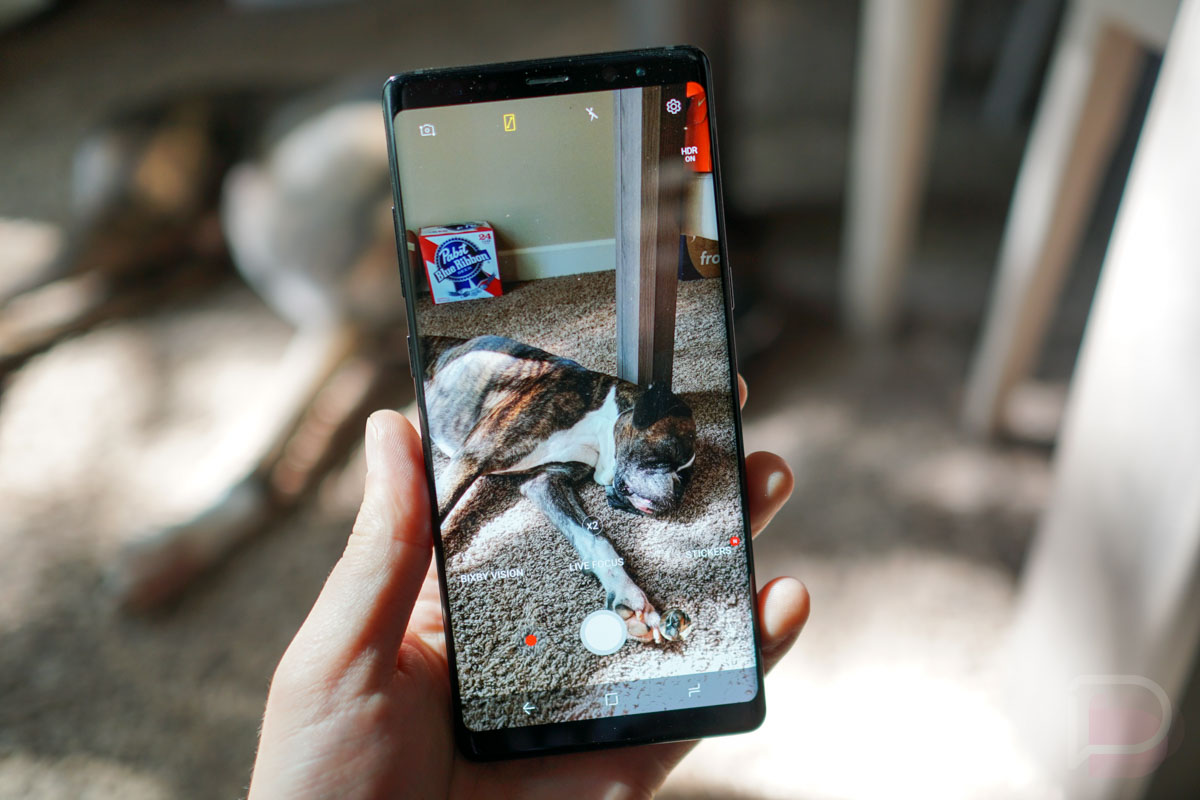 One aspect I don't think enough folks highlighted when this device was announced is that both cameras on the back have OIS. That's a pretty awesome fact, considering there are still a few phones out there that still don't have any type of real stabilization. As for the shots themselves, they easily challenge any other high-end smartphone camera on the market. There's not a lot of over exposing when in good enough lighting, but I will say, the Dual Pixel sensors let in so much light that when you're shooting in dark conditions, you may need to dial down the brightness to adjust the amount of noise you might see. To do so, tap on where you're trying to focus, then slide the ring around until you have your desired lighting. As I've found with most new Samsung devices, they excel at taking shots of certain colors, such as greens and purple. There's something about trees and grass that really pops on these cameras, but when viewing them, that Super AMOLED panel probably also has a little bit to do with it.
Software wise, Samsung has decked out this camera with Live Focus (what I refer to as active bokeh), live Stickers that go atop people in your shots, Bixby Vision, Pro mode, Hyperlapse, Slow Motion, Panorama, "Food," Virtual shot, plus the ability to download even more from Samsung's app store. Seriously, there are a lot of bells and whistles in this app, which can be overwhelming, but regardless of your shooting situation, rest assured there's a setting inside of here that can help you nail your shots.
Here's a few samples from my time with the device.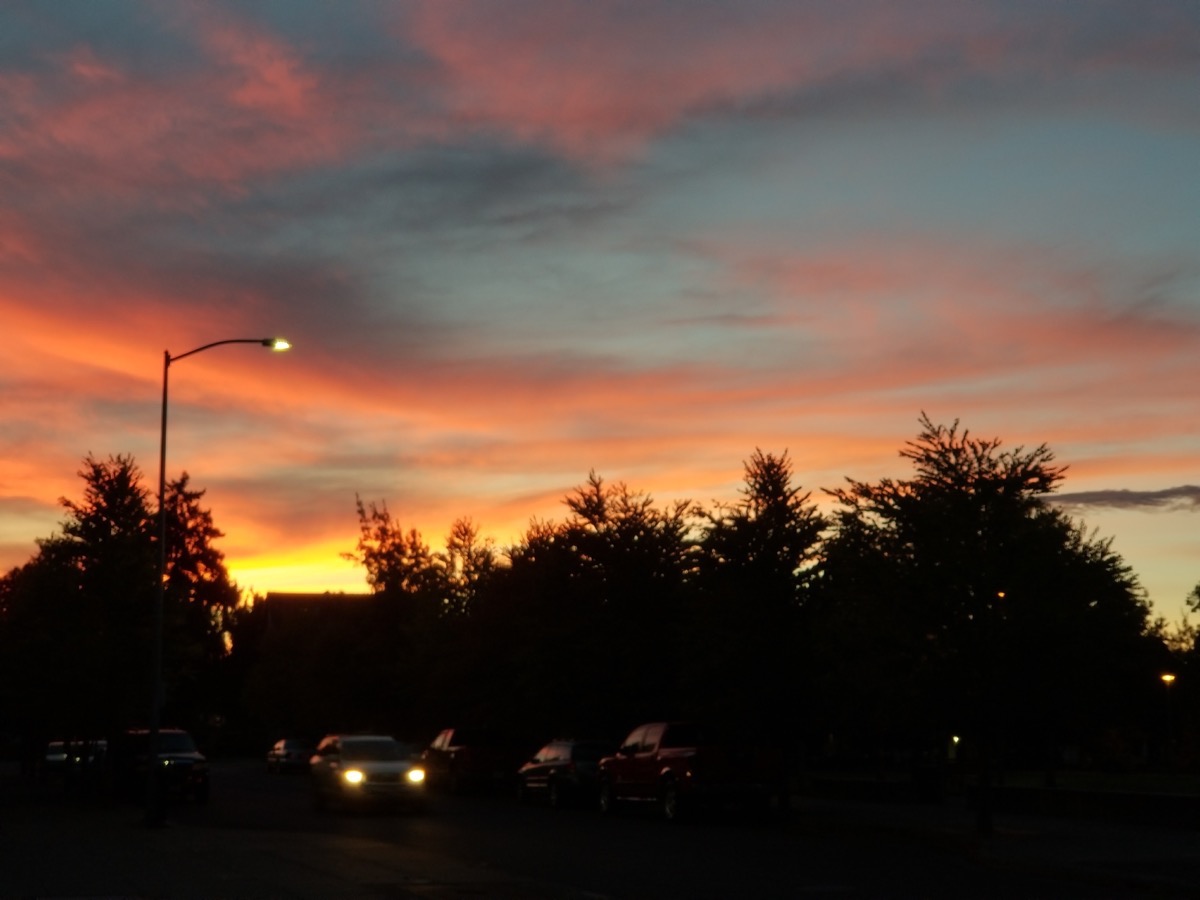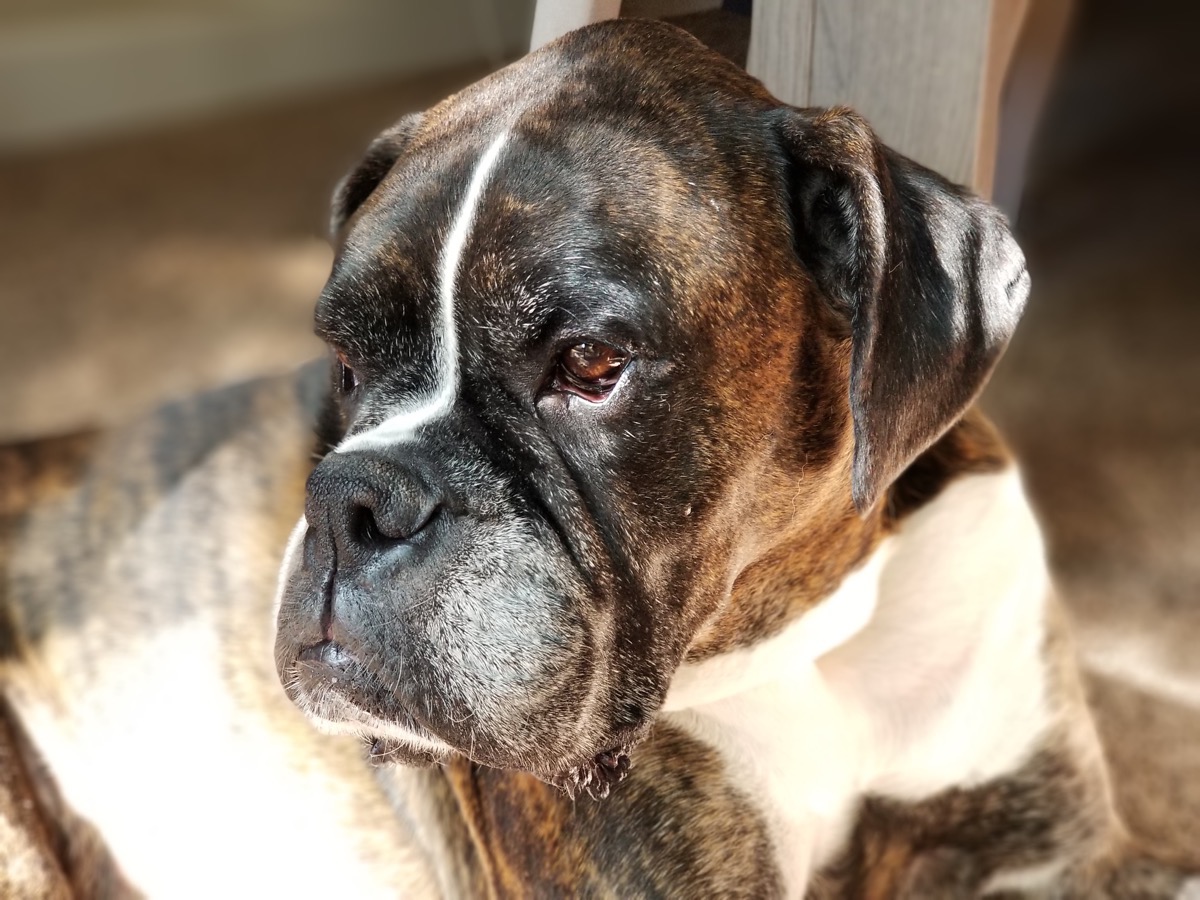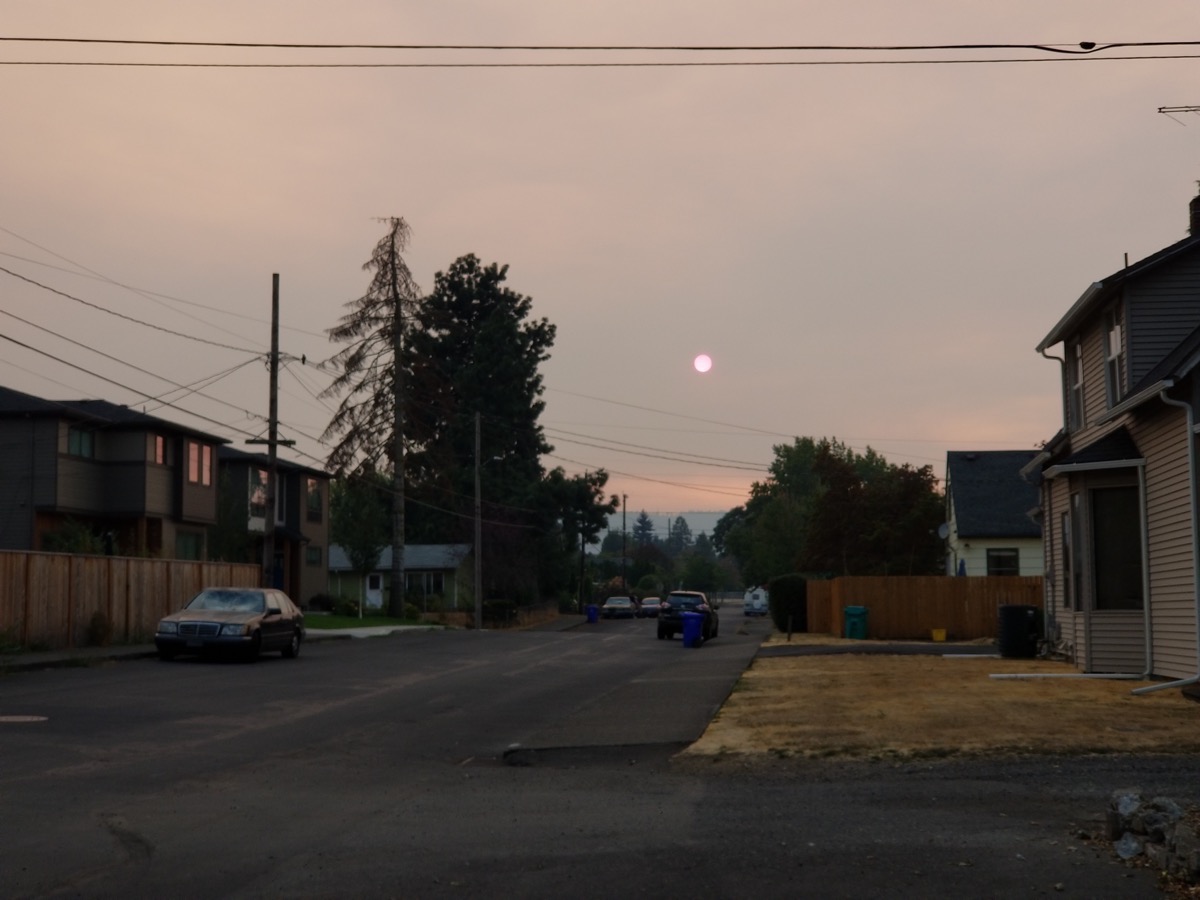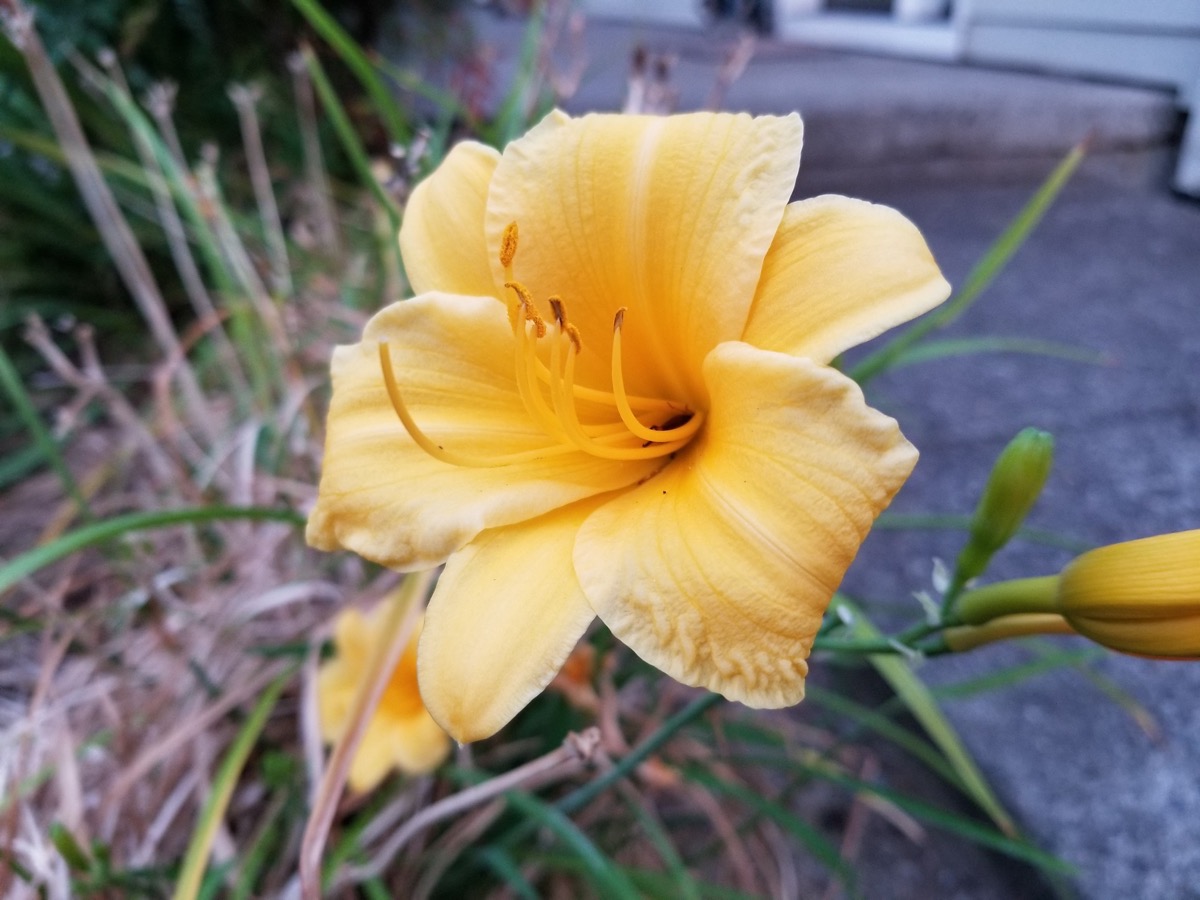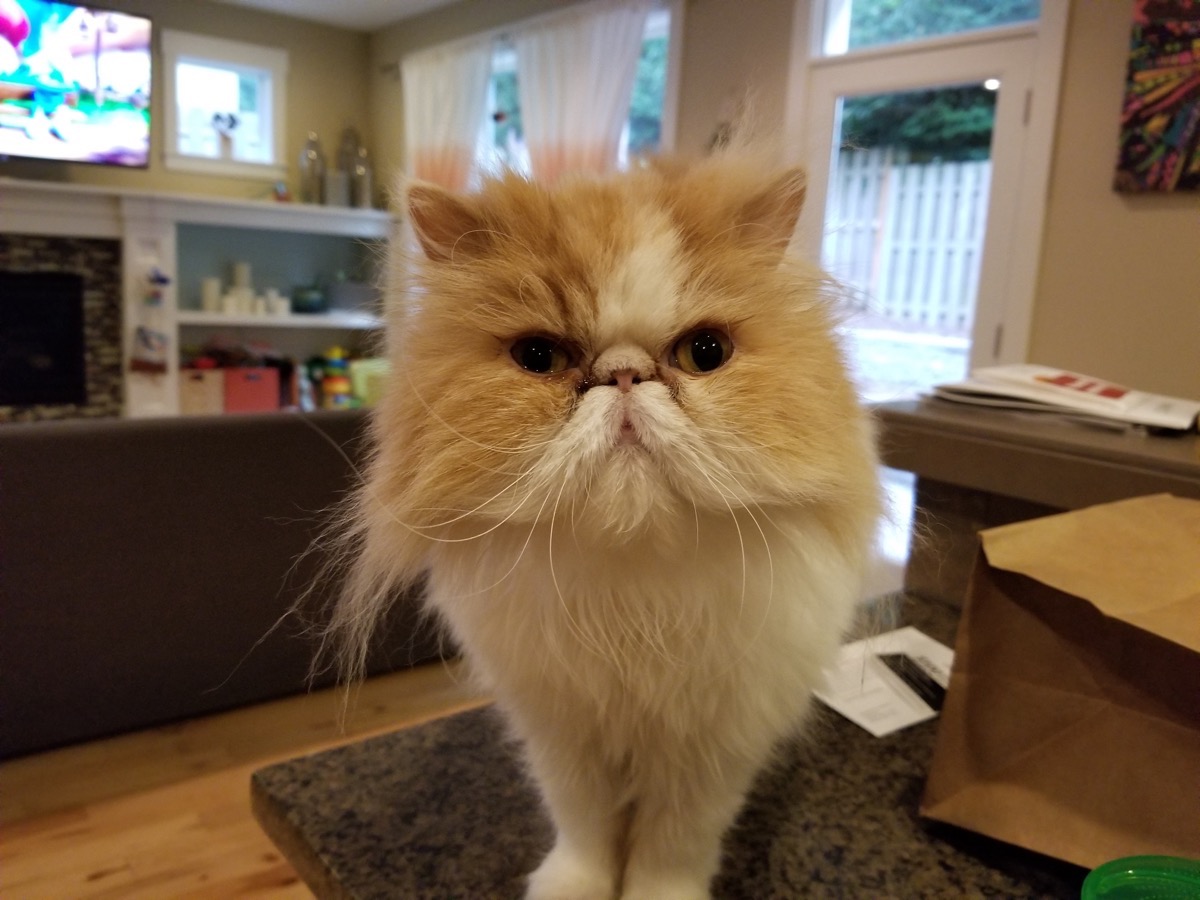 Battery
The Galaxy Note 8 comes with a 3,300mAh battery, which probably disgruntled a few potential customers (considering how large this device is), but there's not much we can do about that at this point.
Anyway, I have used the Galaxy Note 8 for about a week now, and for the most part, the battery has been fine, nothing extraordinary. I'm getting a solid day, with anywhere from 3-4 hours of screen on time, then about 10-20% of juice left. That's what I get on a lot of different phones, so I'm assuming that's a good thing. Could it be better? Sure! I could bump down the resolution of my display, not play so much Star Wars: Galaxy of Heroes, and I could also use my WiFi more, but for the most part, this phone's battery has treated me just fine in terms of how I use it.
S Pen
Ah, the S Pen. Honestly, I don't use the S Pen, but when I do remember that it's there, it can be pretty sweet. This year, it's the same ol' S Pen as before, but there is at least one new feature that has been pretty fun to play with. It's called Live Message and it allows you to create a word-centric GIF, complete with sparkly text. You can even take a screenshot of something on your phone, draw on it in sparkly text, then share it as a GIF via Twitter. Kellen has already made a couple great examples of this on his Twitter, but I can't link to them because someone may get offended. If you're interested in seeing them, scroll through his account (look around September 7).
Highlighted in my Tips and Tricks video, there is also Bixby Vision and a Google Translate tool. With translation active, you can hover the S Pen over a particular word, then translate it to basically any language Google supports. As someone who has been attempting to learn Spanish for the past 3 years, this can be very helpful. As for Bixby Vision, this tool allows you to hover over a picture, such as a pack of Oreo cookies, then find where you can shop for that item. Thanks to compatibility with Amazon, basically anything that's for sale through that service can be recognized in a photo with Bixby Vision. I have to say, I don't know how extremely useful that feature will be, but it's there.
Beyond that fun stuff, you can still take your notes, draw pictures with pencil and brush tools, plus all of the other functionality you'd expect from a stylus.
Somewhere in the Middle
Software
This section is somewhat hard for me to write, only because I'm really torn how I feel about it. A part of me really enjoys all of the different things that Samsung's software brings to the table. There are these "Advanced Features," different implementations of Multi Window, and all of the customization options (themes, Icons, etc.). On the other hand, I'm a somewhat minimal guy, so having so much packed into my Settings menu can be a little overwhelming. At the end of the day, I think less is more, even when it comes to Android software.
Now, as for the software on the Galaxy Note 8, it's good. For what feels like years I talked about how I wish Samsung would tone down its software, and for the most part, I still think they're sticking to that. The UI is easily digestible, there's simply just so much to discover and set up when you first boot the device that it can feel like a real chore. However, once all of your settings are in place and everything is set up to your liking, the experience is quite solid.
As I mentioned, Samsung has baked in plenty of things for you to enable/disable when using the device. We have gone over quite a few of these things already (linked below in the Videos section), but the highlights for me would be the ability to theme the UI, One-handed Mode, Game Launcher, and certain aspects of the Edge Panel (checking sports and accessing app shortcuts). Again, I recommend checking out our videos on the Galaxy Note 8's software that I have linked below.
Bixby
Now that Bixby Voice is available in the US, I really got to test it out on the Galaxy Note 8. To sum up my thoughts on it, "Meh." I certainly understand what Samsung is trying to do, giving users a way to interact with their phone and do certain actions with their voice, and that's totally fine and dandy. To me, though, Bixby is more of an Accessibility feature, not really a competitor to Google Assistant or Siri. Yes, it can give you answers to questions, show you the weather, and even set reminders, but I think it excels at simply completing system-based tasks by listening to a user's voice.
For example, I like that I can ask Bixby to open my camera or turn on my flashlight without me fiddling with buttons. I simply hold that Bixby button, speak the command, then it does it. That's cool. But since I have Google Assistant already at my fingertips via the home button, I just don't have a use for Bixby to complete web-based or Google-related tasks. I simply haven't been convinced to ditch Google Assistant in order to use Bixby, which I can only access on a Samsung phone. For me, who is constantly switching phones, Assistant just makes more sense.
Unlike Google Assistant, Bixby takes quite a bit to set up, and it's obvious that Samsung is still tweaking the way it learns. In setup, you have to speak about 10 or more different phrases, which helps it learn and better communicate with users. With Assistant, you just say "OK Google" 3x and you're good to go.
I guess what I want to say is, Samsung, stay in your lane. We have companies like Apple and Google already leading the charge in digital assistants, and I suppose I don't quite know why we need to keep fracturing up the market with newcomers. I mean, the Galaxy phones are already coming preloaded with Google Assistant. Is it really necessarily to build your own, too? Couldn't those resources go towards something original or better? Take Samsung Pay for example. It is a better service than Android Pay, because it offers the convenience of mobile payments to nearly ever credit card terminal, not just those with NFC readers. Bixby does not solve anything or do something incredibly unique. It still feels like a beta and really just gets in the way more than it helps. If I had a nickel for every time I accidentally pressed on that Bixby button, I'd have at least $2 by now. I'm not saying scrap it completely, because it's probably too late for that, but Samsung needs to find something much more unique to really tempt me to drop Google Assistant.
The Not-so-Good
Finger Reader Placement
If I'm really looking for something to not like about this phone, it would have to be the fingerprint reader. This might be the first phone I have used that has one, that I hardly even try to use. Thank the great spaghetti monster in the sky that this phone has facial recognition.Even though it's awesome that this phone has one, the placement, at least for my hands, just ain't right. It's way out of the way, tucked in the top corner of the backside, right next to the glass that covers the LED and dual cameras. No. No. NO!
Samsung, I really hope y'all have a design in store for next year that addresses this issue. Maybe front glass with embedded fingerprint reading tech? That'd be cool.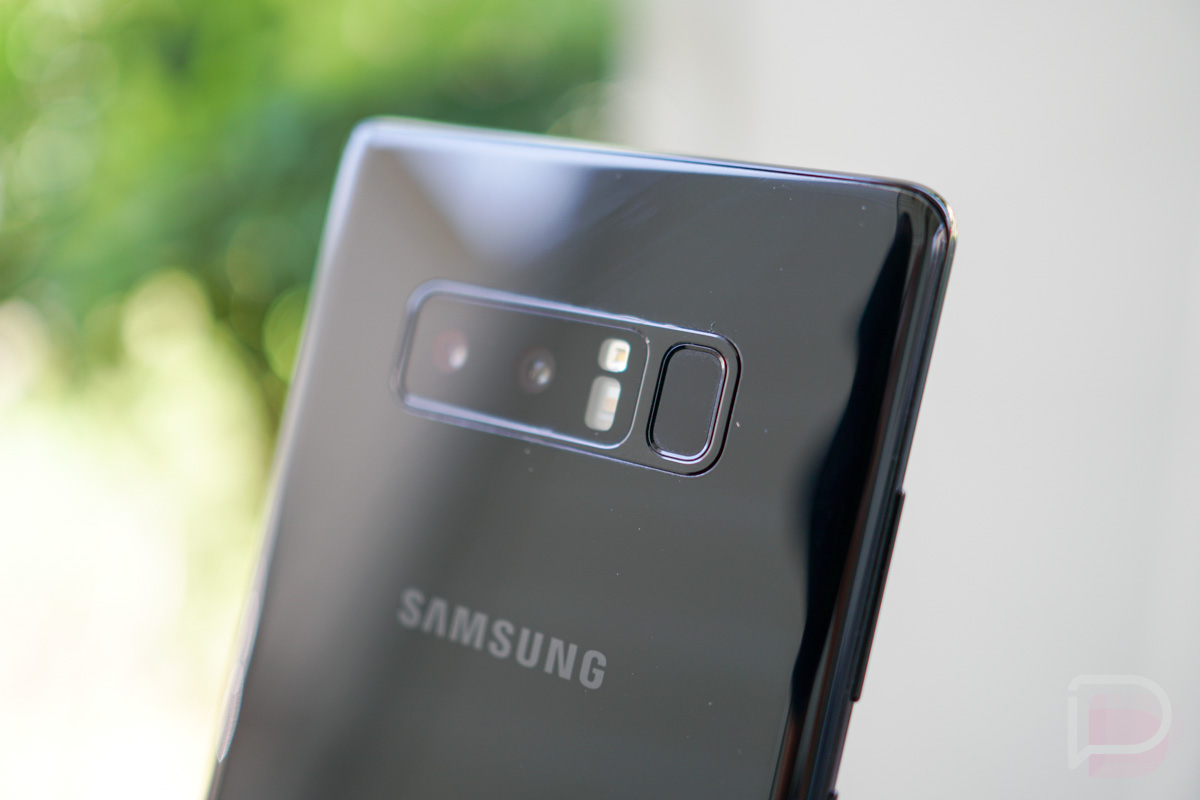 Other Notes
Expandable Storage: If the 64GB of built-in storage isn't quite enough for you, the Galaxy Note 8 does support expandable storage via microSD, up to 256GB. Believe me, every iPhone owner wishes they had this as they spend sometimes hundreds of more dollars to get the "one with more geebeez."
Yep, It's Got a Headphone Jack: Courage? Who needs that nonsense?
External Speaker: The single external speaker on the Galaxy Note 8 is fine, but of course, I wouldn't mind having another. At first, you have to get used to holding the device a certain way in landscape so as not to block the sound, but you get used to it. One day, maybe, Samsung will give us a Note with dual stereo speakers. That would be swell.
Girlfriend Impressions: "It's really big and the glass is slippery. I know I would drop this, so I'm not a fan."
Availability and Price
Like any other Samsung flagship phone, you can find the Galaxy Note 8 at basically all major smartphone retailers and US carriers. You want it on Sprint? It's there. You want it on Verizon? It's there. There are even unlocked models available for sale via Best Buy and Samsung's website. To sum it up, if you want to buy this phone, there are plenty of places to do so.
Now, while it is available nearly anywhere you look, let's quickly discuss price. The phone, depending on where you buy it, will cost you around $930+. It's really, really expensive, no denying that. You may want to ask me, "Yo, Tim, is it worth that much, though?" Honestly, I won't be able to answer that for you, but I can say, think about the specs that are packed inside of here, the hardware, and if this is the phone you'll want to live with for 1-2 years. For me, what the phone offers certainly could be worth around the $900 price, but that is rather subjective.
Galaxy Note 8 Purchase Links:
Video
Unboxing
First 10 Things to Do
20+ Tips and Tricks
Gallery
The Verdict
The Galaxy Note 8 is a damn good phone, one that will surely make any owner happy. It's packed full of every single goody an Android user would hope for and then some. It's probably the best Samsung and the company's fans could hope for following last year's recall craziness. As someone who has been reviewing Galaxy Note phones for a few years now, I can say for sure that this is the best iteration we've seen to date. It has an insanely good camera experience, design that will have all of your friends talking, plus it doesn't leave anything out in the name of courage. To me, there were no sacrifices made in the making of this phone, making it one hell of a smartphone package.
One hurdle folks may have is that price, though. This is not a cheap device, but we're bound to see more promotions and things of that nature as time goes on. If this is the phone you want, but don't have the duckets, remain patient and the price is sure to get dropped from time to time through various retailers.
To sum up this entire thing into a single sentence: This is the best Note phone Samsung has made to date, and if you're a Note fan, this is the device you've been waiting for.