Facer, the go-to platform for creating and downloading custom watch faces for Android Wear and Tizen devices, received a massive update this morning. Labeled as Facer 4.0, the update brings not only new features, but a new look and a whole lot of exciting new watch faces from well-known brands.
Starting today, smartwatch owners can find awesome watch faces in the Watchmaker Series, a section dedicated for actual watchmaker brands to share their classic designs, but in digital form. For example, MVMT, a watchmaker based in the US, has partnered with Facer to digitally render a few of its watch faces, and they are now available for download on any supported smartwatch. Other brands include Maurice Lacroix, ArtyA, Snyper, VAER, and Manufaktur Waldhoff.
To go along with these brands, Facer has introduced Verified Accounts. Just like Twitter, it's a little blue checkmark that goes along with your username, and special spotlight status. With Verified Accounts, you'll know if a watch face is an authentic digitized replica or simply an attempt by a fan to recreate a well-known watch face.
Watchmaker Series Examples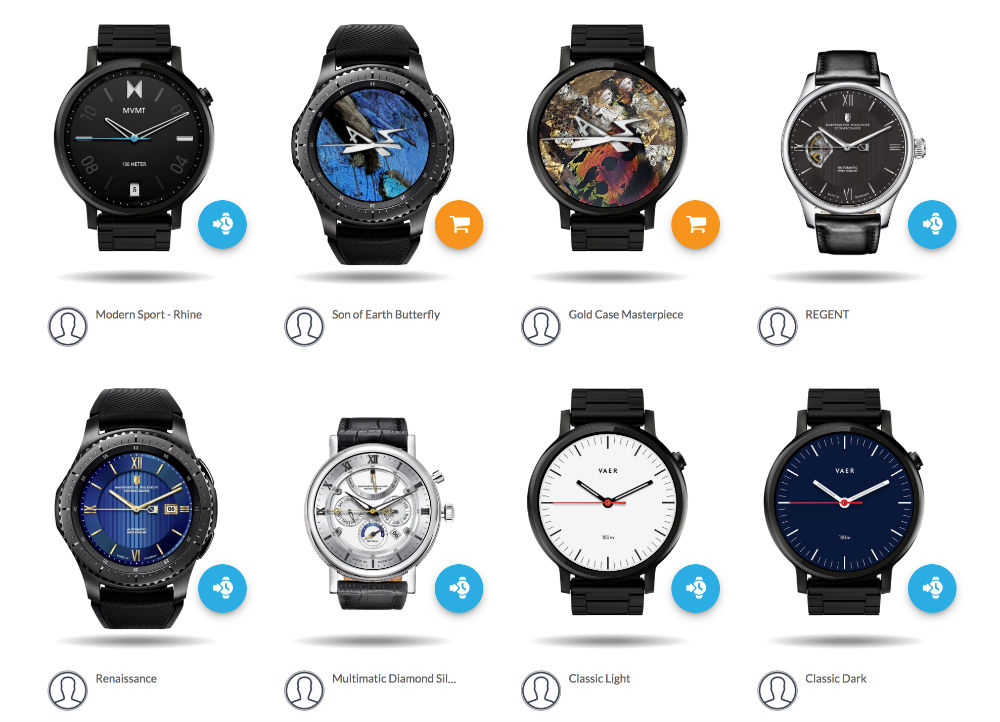 Facer has also included a few visual changes for its desktop site. Users can use a new Showcase View for exploring the look of a watch face on any number of Android Wear and Tizen devices, check out a media carousel full of imagery uploaded by the watch face publishers, and as a cherry on top, all of this is headed to the Facer mobile app, too.
It's a big update full of new stuff, so if you have your Android Wear or Tizen watch ready to go, have at it!
// Facer