Google Home owners, you should consider signing up for the newly launched Google Home Preview Program. I'm still not sure that Google has officially announced this, but it's open already for those who own a Home or two.
With the Google Home Preview Program, you'll get "exclusive early access to the newest firmware" and updates, along with new features, device enhancements, and product fixes before your friends who are holding out on joining the program. Google also says that you should expect emails whenever new preview firmware is available, so you'll also know when to start digging around in settings, looking for that fresh feature goodness.
So you know, Google doesn't consider this a beta program and instead makes it clear that these updates are of the "same quality as production version updates." All the program does is give you early access to new stuff, not janky broken beta things.
To sign-up your devices, you'll head into the Google Home app and tap on the Devices button in the top right corner. From there, you'll look for your Google Home units, tap on the top-right-corner menu button for each, then to Settings, and then look for "Preview Program." (See below)
And here is the welcome email you'll receive after signing up.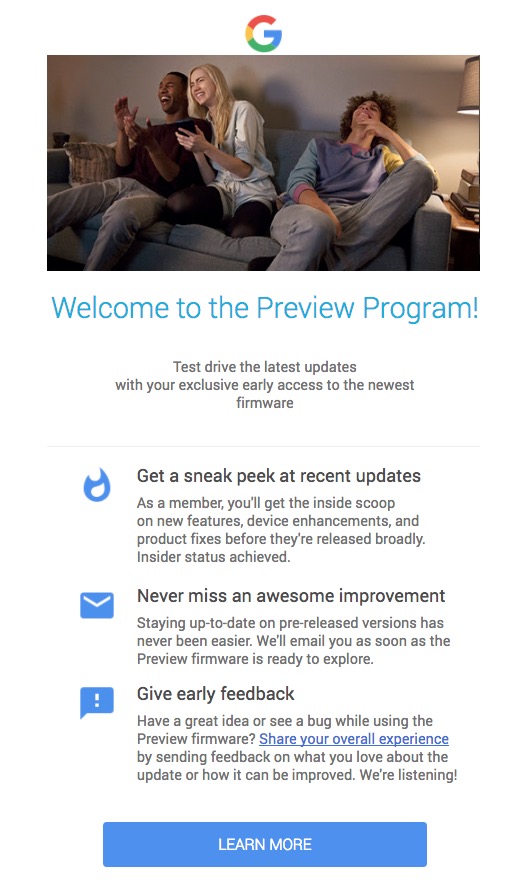 After this, just sit back and wait for the next update.
To learn more about the Google Home Preview Program, hit up this Google Support link.