UPDATE 12/17/18: DL shirts and hoodies are now sold here.
---
Apologies for the delay on these since the launch of the new site, but you can now buy Droid Life shirts! We've actually been getting requests for these for years, so for those who have been asking, today is your day.
The new Droid Life Shop can be found right here.
To start this thing off, we're going small, as you can imagine. We've got four shirt options for you: the new DL bubble by itself, the new logo in full white and pink color, plus two minimal logos in either all-white or all-pink. We tried to give you just the right amount of choice without overdoing it or overwhelming anyone. All are printed on a deep navy tee, since that rounds out our white-pink-dark-blue color scheme. We may introduce additional shirt colors at some point, along with hoodies or other swag, but this is where we wanted to start.
All of our shirts are printed on Bella-Canvas 100% cotton tees. They are 4.2oz weight, so they're a really nice, light summer cotton.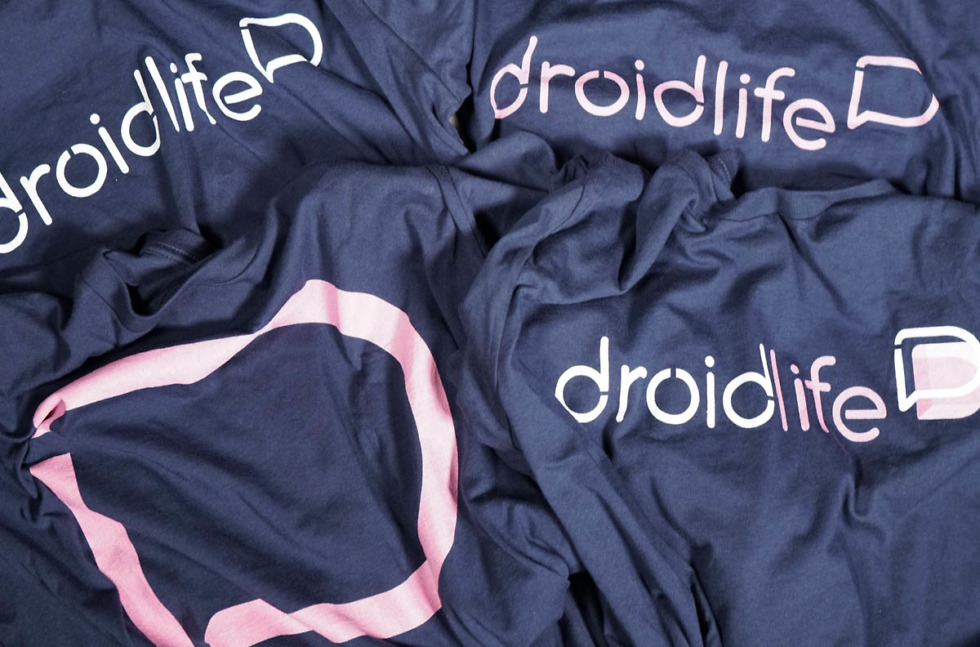 LAUNCH PROMO
To kick off the launch of this small selection of DL shirts, we're running a promo for the next week that drops $3 off the price of each shirt you order. When not on sale, you'll find these for $20 a pop, but from right now (8/15) until next Friday (8/25), each shirt runs just $17 (plus shipping).
Plug-in code "DATSHIRTTHO" at checkout and the discount will be applied.
Thanks for all of your support over the years!
Buy the new Droid Life Shirts
Note: At this time, our shirts are created on-demand through a third party. That means they take a day or two to process before shipping out. Just be aware that it'll be a week before your shirts arrive. We'll obviously do what we can to speed up this turn-around time in the future, but this is where we have to start.