The OnePlus 5 will be unveiled tomorrow, and considering we're so close to launch, it makes sense that more details about its story and what it will offer are coming to light. Thanks to The Verge, who recently flew over to China and met up with the OnePlus team, we're learning much more about all of the work that went into creating the OnePlus 5.
Like other companies, OnePlus listened to a lot of feedback on the OnePlus 3 and 3T. With that feedback, the OnePlus 5 is going to sport dual rear-facing cameras, shooters that the team at OnePlus seem to be very proud of. It won't just be a good camera, but a great camera. With a change like adding dual cameras, the design team had to put in loads of work, determining the best placement, too. As you can see in the below photo, OnePlus spared no expense when it came to prototyping many different options, ultimately settling for the top left corner of the phone, much like the iPhone 7.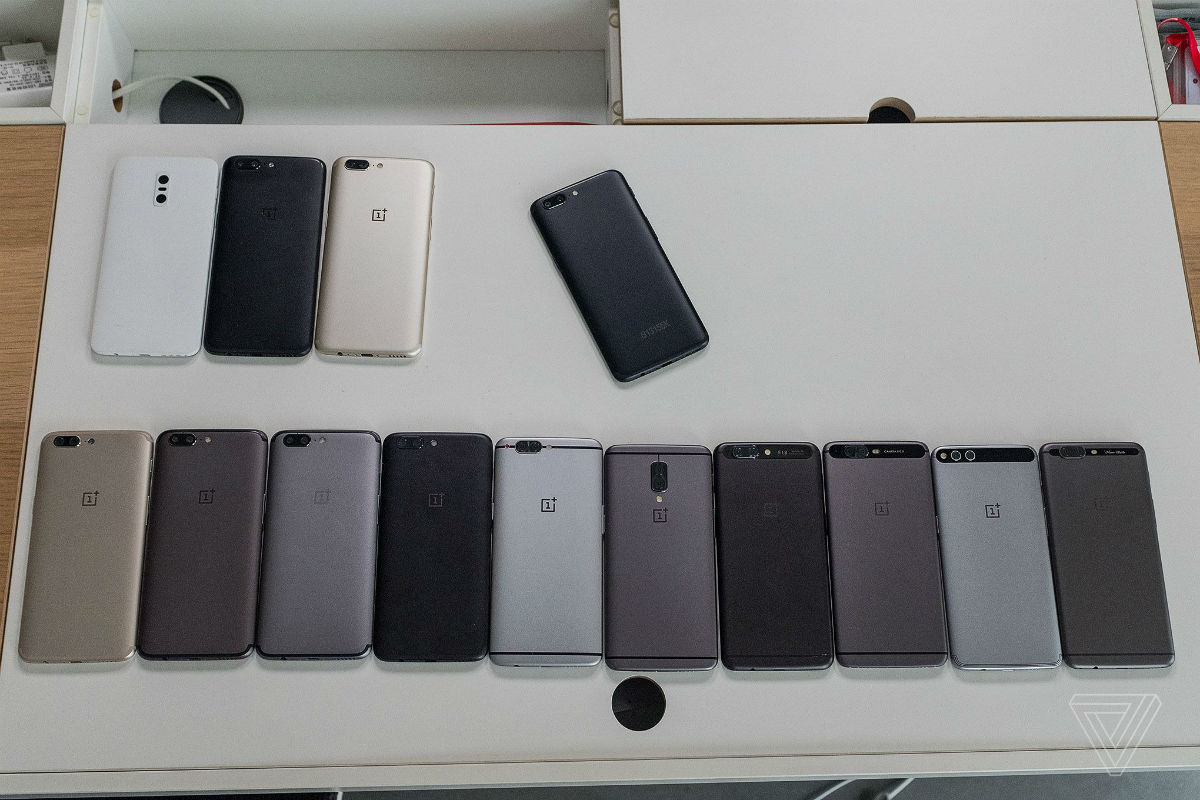 While you would imagine that creating so many different options would be super costly, OnePlus' location in China, near all of the manufacturing and fabricators, allows for extreme efficiency in this department. According to OnePlus, they would have a mockup of what they wanted one morning, then have the prototype the following morning for testing. That's pretty impressive, if you ask me.
If you'd like to learn more, The Verge also has a pretty long video about the making of the phone, which is quite interesting. You'll definitely see the OnePlus 5 in the video, too. Check it out below.
Again, the OnePlus 5 launches tomorrow at 9AM Pacific (12PM Eastern).
// The Verge