The Archive feature that first popped up for select Instagram users a few weeks ago is now rolling out to all users, according to the latest announcement from the company.
With Archive, users can essentially hide whatever media they want from their profile, such as old photos or videos. Archiving does not delete the content, though. Instead, it simply hides it, while still preserving the "Like" count and comments.
To archive media, select a photo or video, then press on the three dot button. The top option should be Archive. Once archived, you can access them and reinstate the media by pressing the Clock icon on your profile and hitting "Show on Profile."
If you think Archive would be a helpful feature for your profile, have at it.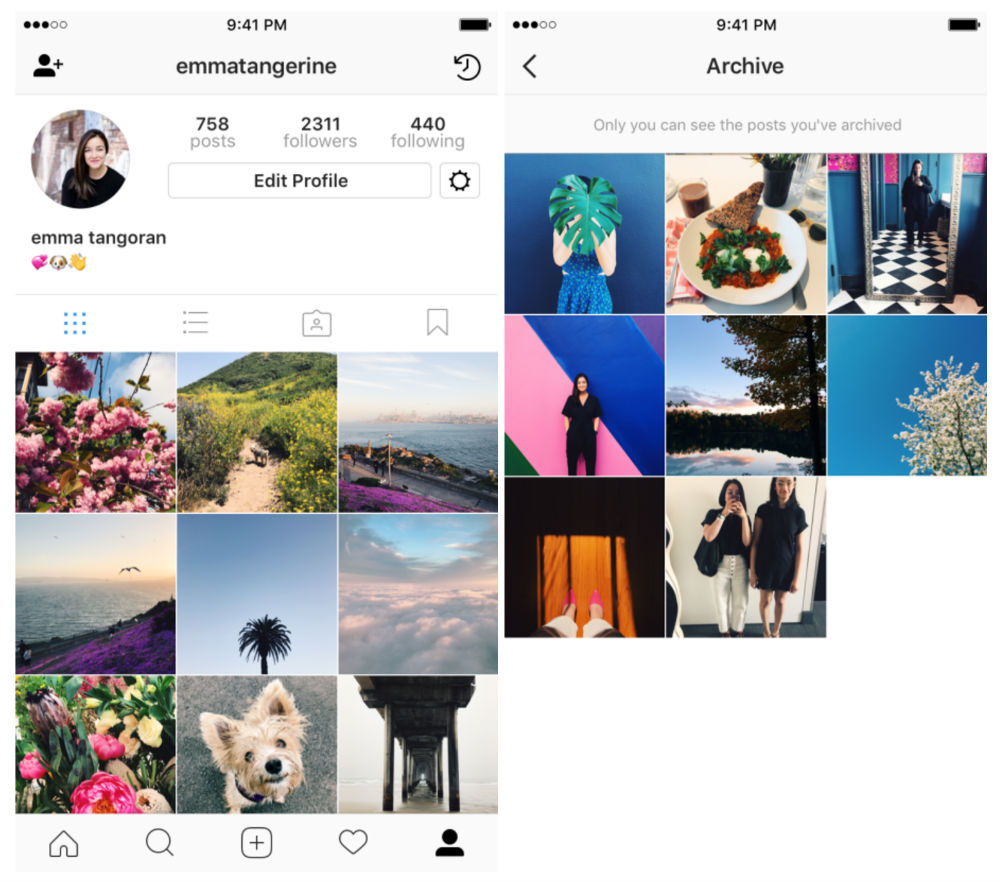 // Instagram