Hey, I've got Hangouts news for you! Will you like the news? That depends! Will you be 100% f*cking confused by it? That also depends! Let's talk about it! Exclamation point!
Today, at Google Cloud's Next conference, the company announced the future of Hangouts. As you all know, Hangouts has basically been put on the backburner as a consumer product with Allo in the wild now. During the day's keynote, they tried to clean-up what is to come and that's Hangouts becoming two products: Meet and Chat.
Ready for this fun? 
Hangouts Meet
Hangouts Meet is Google's new collaborative video chatting or video meeting service. It went live a couple of weeks ago and confused a bunch of us, but now that we know Google's plan, it makes more sense. You can access Meet right here on the web or via Google Play.
Meet is supposed to be an ultra-fast, ultra-light, and ultra-easy video chatting service that takes little work to get into. In a way, it might be like Duo for business folks, only it supports at least 30 people at a time and can be put on your Calendar.
Google explains it as:
With Meet, native, full-screen presenting makes it easy to showcase your team's projects. And as Meet integrates directly with G Suite, information you need about each meeting is automatically pulled from Calendar. For our G Suite Enterprise customers, each meeting comes with a dedicated dial-in phone number, so team members on the road can feel connected and productive in meetings despite wi-fi or data issues.
If you want to get all-up in some Hangouts Meet, jump over to Meet's dedicated page and have at it. Meet is available today to Google's enterprise folks.
Hangouts Chat
As for Hangouts Chat, well, this is where Google turns Hangouts into Slack, the collaborative messaging tool that so many nerdy journalists and techies won't ever shut up about. In other words, Hangouts Chat is becoming more than just a messaging app and will soon allow you to fully manage projects, create groups or rooms, and include 3rd party services (like Asana, Box, Zendesk, Xero, and Zapier).
Here, take a look at it: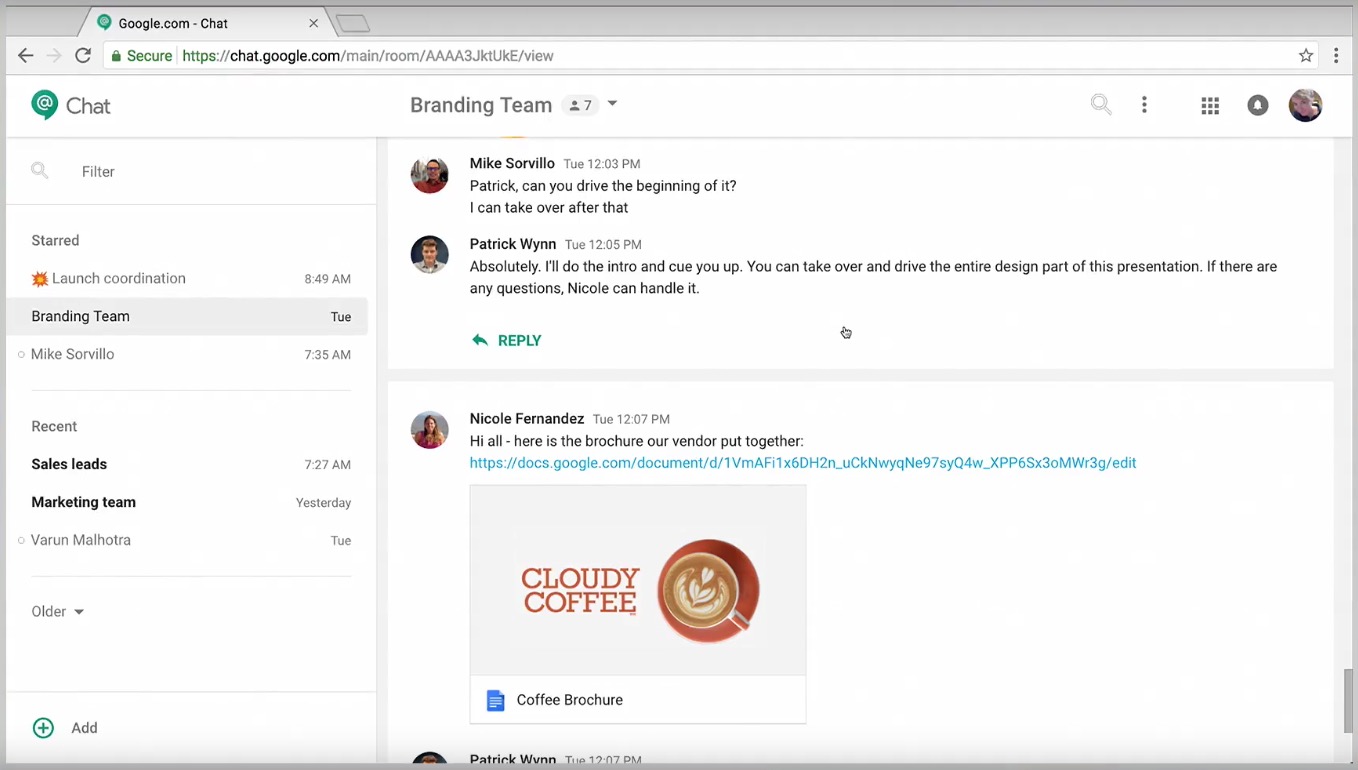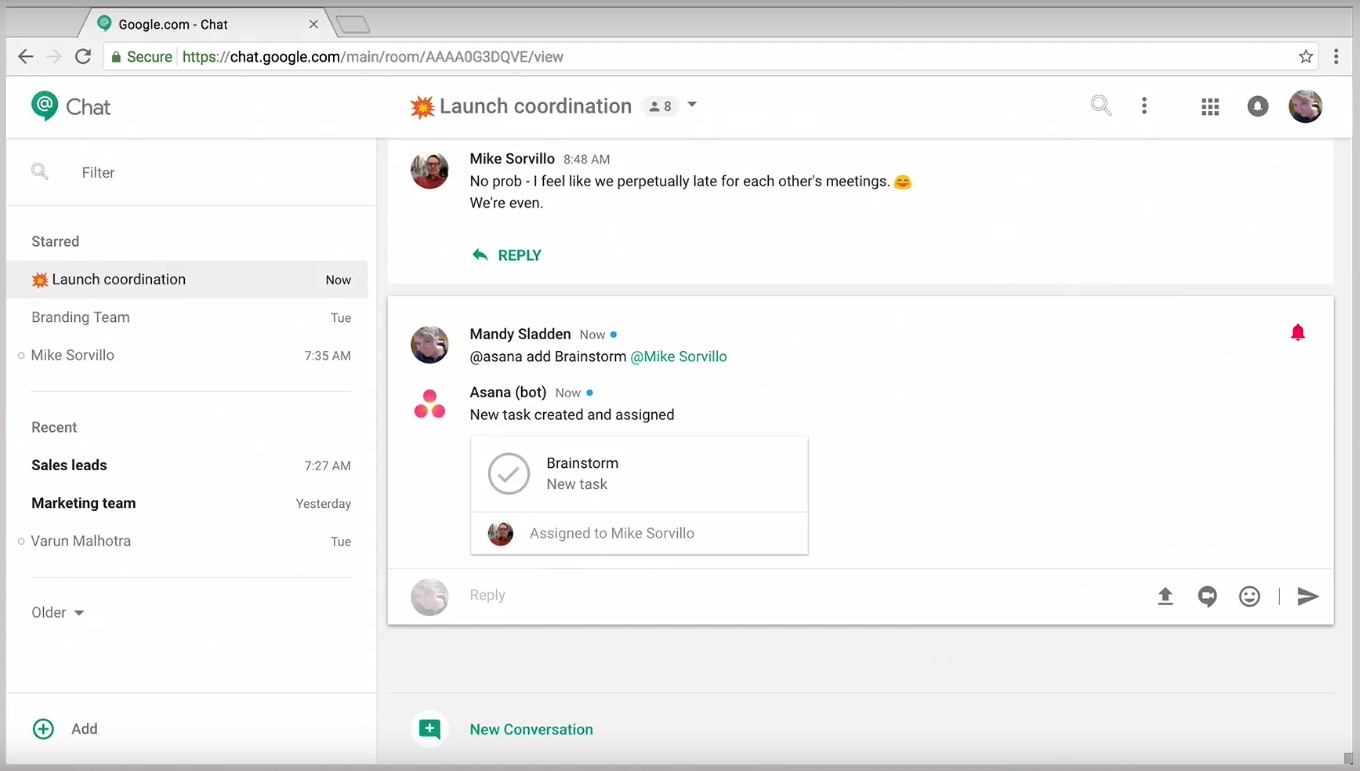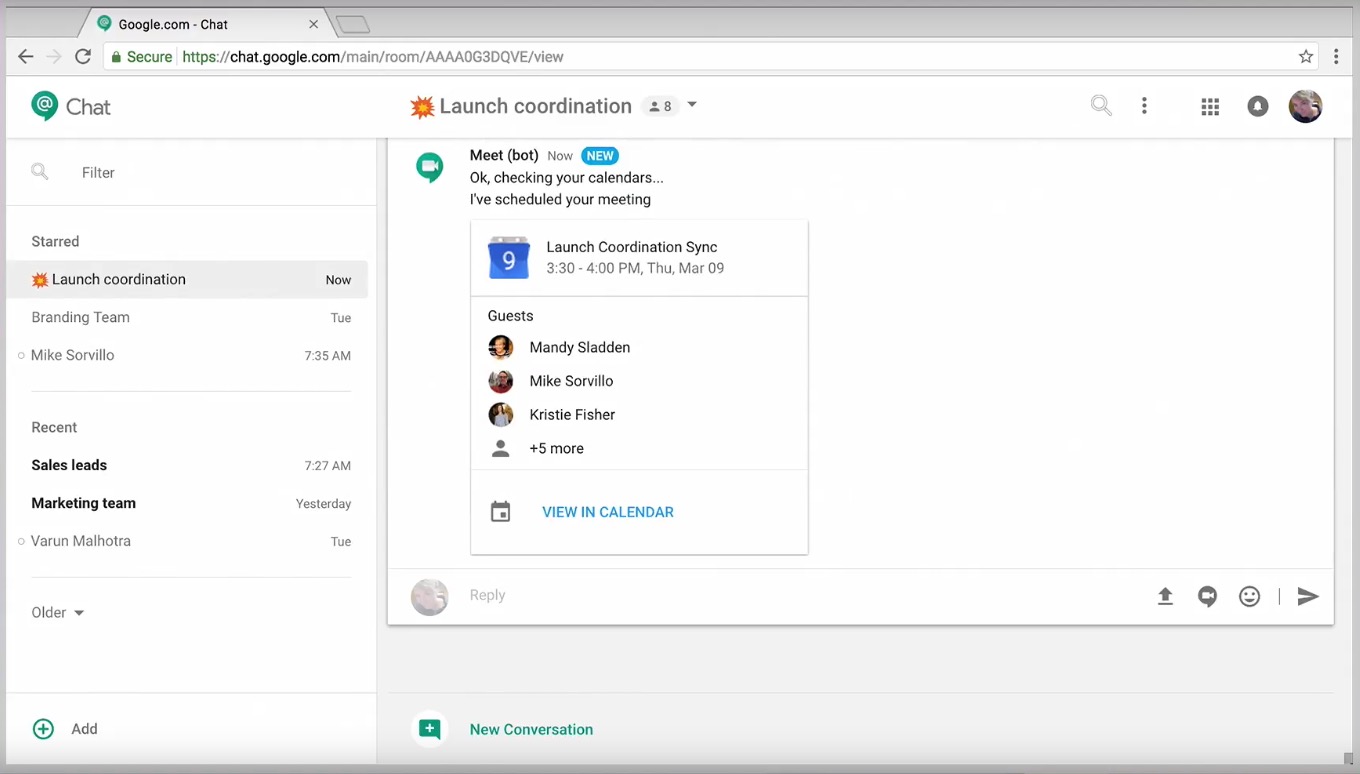 Google says that Hangouts Chat has a smart assistant built into it, though it's not called Assistant, it's called @Meet. But you'll be able to call up @Meet to figure out good times for meetings, plus you can also message at the other apps you want to use like Asana, by messaging @Asana. You can assign tasks or add participants, whatever you might want from a modern collaborative messaging platform.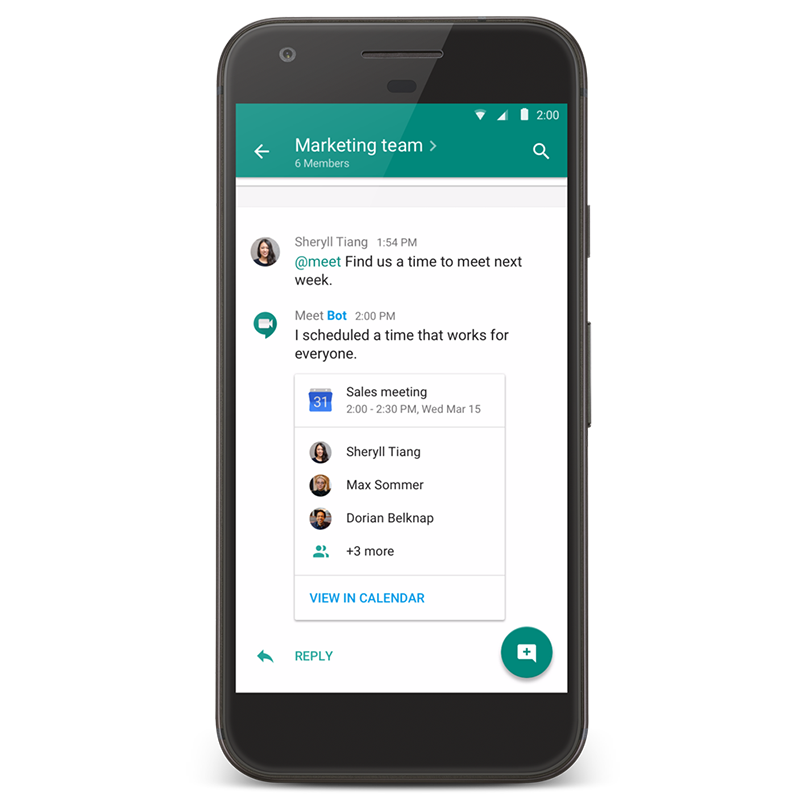 Hangouts Chat isn't quite ready for stardom just yet and is available for now only through Google's Early Adopter Program.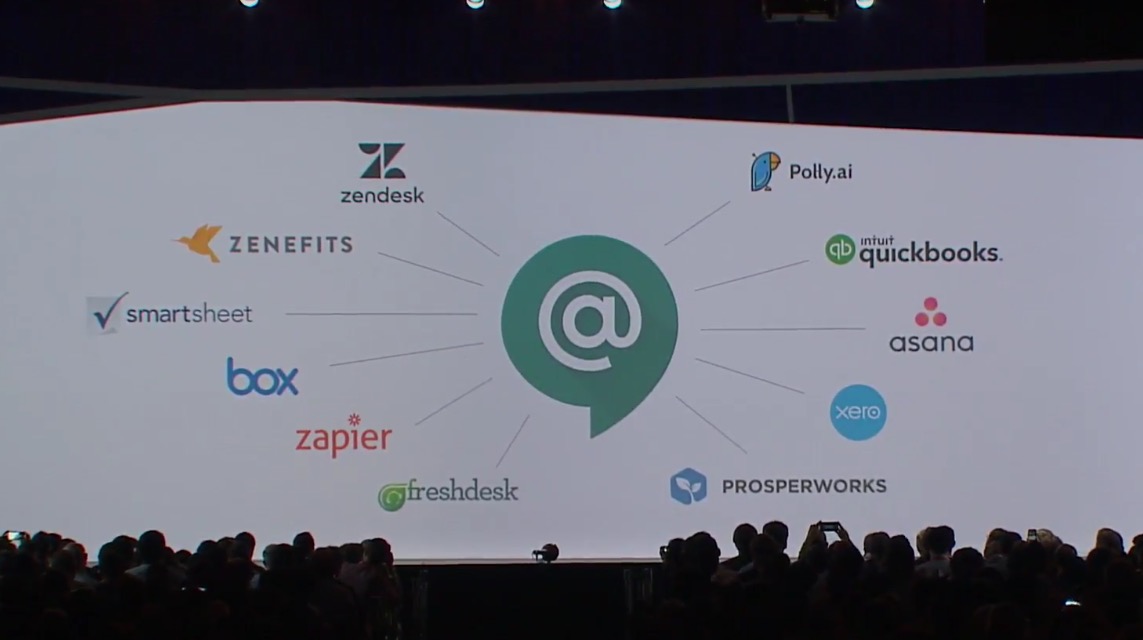 Wait, what?
I know, right!? So if Hangouts is now two apps, what about the Hangouts we all currently use for communication? I don't know! I'm assuming we still use it today like we have been, and as Hangouts Chat rolls out, we might have to find something else or continue using regular Hangouts. Google hasn't said. Maybe they will soon, because yeah, we're confused about the future of the consumer side of Hangouts that still exists today.