During this evening's CES opening keynote, NVIDIA tossed out a handful of major announcements surrounding Android TV, Google Assistant, and their SHIELD platform. Not only did NVIDIA tell us about their high-powered and feature-packed new SHIELD TV unit, they also introduced the NVIDIA Spot, a Google Assistant extender that brings you voice control over your home from room to room.
If that doesn't make much sense, let me try to explain. 
Think about Google Home and how you might want multiple units throughout your house, so that you could access Google Assistant's power from anywhere? That could be expensive, and maybe a bit much right – having Google Home everywhere? What if, instead, you could have little microphones throughout, that might be cheaper and more accessible that don't need a shelf to sit on? That's what NVIDIA Spot is.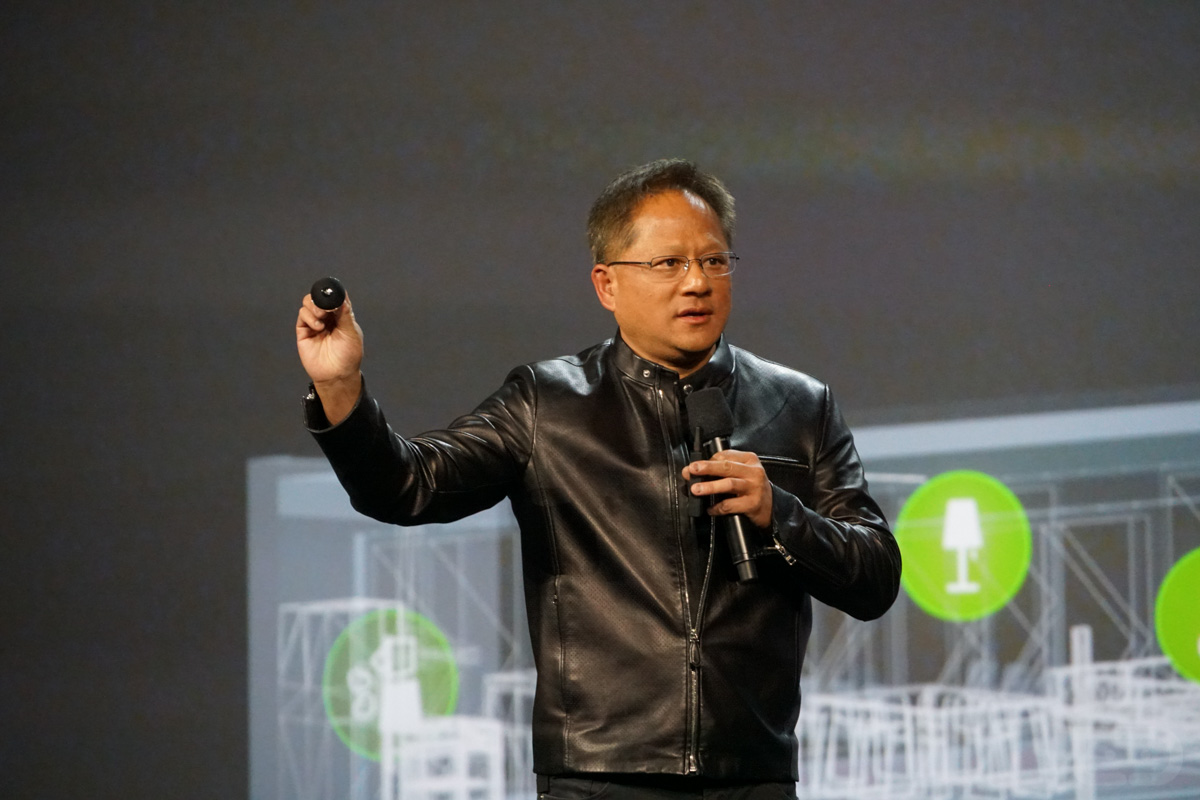 As you can see in the image directly above, NVIDIA CEO Jen-Hsun Huang is holding an NVIDIA Spot. The unit is small and plugs directly into an outlet. It then pairs with your new SHIELD TV unit to extend the Google Assistant to another room. Spot features a microphone and a speaker, so as you say, "OK, Google, turn on the lights" or "OK, Google adjust the temperature," you'll be able to do so through Spot and get audio feedback.
How cool is that?
At this point, we are waiting for more details, including pricing and availability.
UPDATE: Press releases are now out and NVIDIA Spot units will cost $49.99 a piece. That's not cheap, but it's also cheaper than buying a handful of Google Home units for each room.