Teased at Google I/O earlier this year, the Daydream VR headset from Google was made official this morning. With this launch, Google is deciding to get a bit more serious about VR, offering more than just a $5 piece of Cardboard for users to experience virtual reality. Not only is Google launching a headset, but a controller to help control your experience.
Upon launch, Google will have more than 50 partners providing VR content, on top of the existing experiences found on YouTube, Netflix, and applications found on Google Play.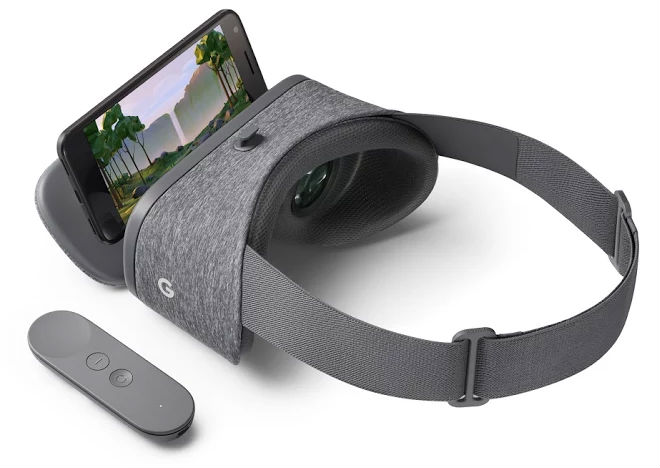 As you may notice, the Daydream headset appears to be quite different from something like HTC's Vive or Samsung's Gear VR. Instead of loads of plastic, Google coupled soft and elastic fabrics for the device, providing what should be a very comfortable and breathable experience.
With the paired controller, users are able to take complete command of how they interact with VR, too. The controller can be used as a baseball bat, laser cannon, or a simple pointer inside of apps. Featuring a 220mAh battery, the controller is listed at lasting up to 12 hours of usage.
The most important aspect, though, is which phones are compatible? Currently, the only "Daydream-ready" devices listed are the Pixel and Pixel XL. However, Google states that partners are working to make more. In reality, you can expect all upcoming flagship devices from top Android OEMs to be Daydream-ready. To go along with that, if you pre-order the Pixel or Pixel XL, Google will provide you with a coupon code to claim a free Daydream VR headset and controller.
Daydream VR launches in November for a price of $79.