We have been discussing the Moto Z lineup of devices quite heavily, given we just posted our reviews and pre-orders have gone up, but we wanted to take a bit of time to discuss the already-available OnePlus 3. If you're still on the fence for which phone to possibly pick up in 2016, we would like to offer you five reasons the OnePlus 3 is still worth your hard-earned money.
If you missed our complete review of the device, along with plenty of videos we have shot, we think the OnePlus 3 is a great smartphone. Bringing great specs and design all into an affordable package, this phone is an excellent choice for fans of the Nexus lineup. You'll get your stock Android experience with custom tweaks baked in, as well as a plain, yet sexy hardware package. For $399, what's not to like?
Here are 5 reasons the OnePlus 3 is worth buying.
---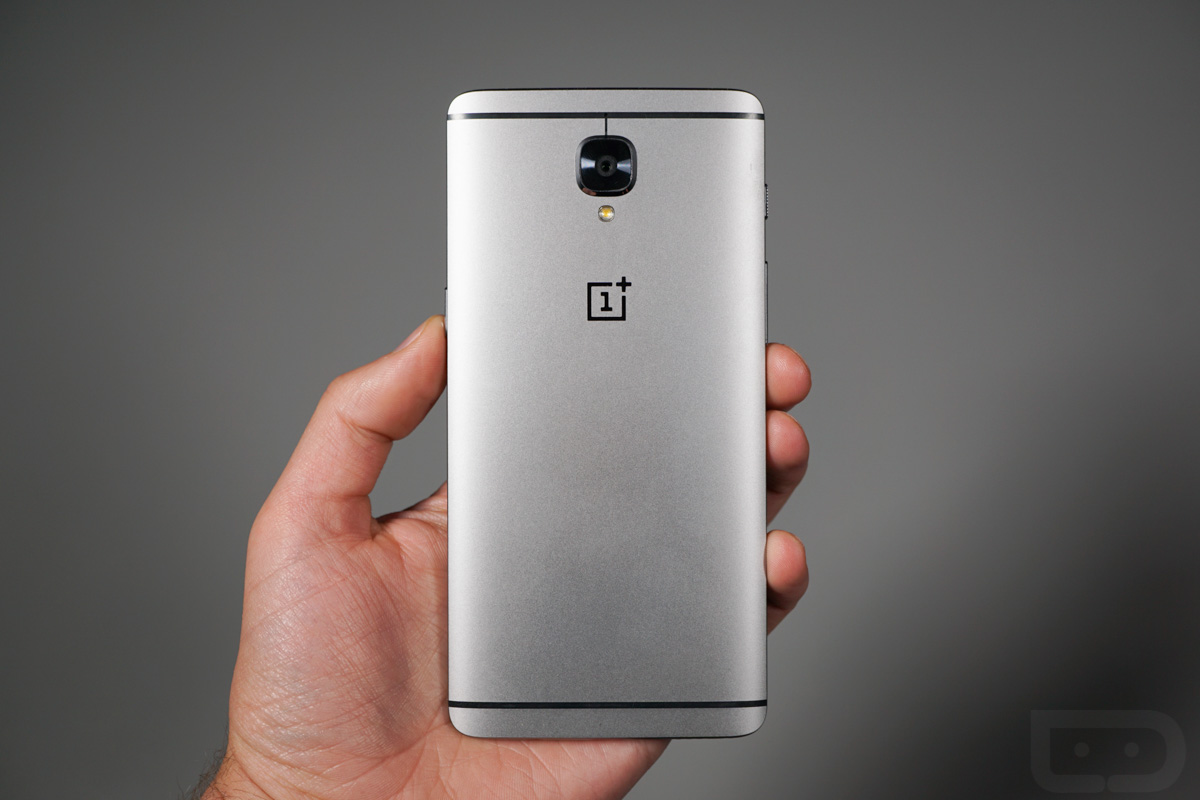 1. Great Specs for Low Price
The OnePlus 3, unlike previous OnePlus devices, isn't missing any important specs. I'm referring back to OnePlus' ridiculous notion that NFC wasn't important enough to be added onto the OnePlus 2 or OnePlus X. That was just crazy. However, the OnePlus 3 does have NFC, thank goodness. On top of that addition, it comes with a list of great specs, including a 5.5″ FHD AMOLED display, Snapdragon 820 processor, 6GB of RAM, 64GB UFS 2.0 storage (no MicroSD slot, either), 3,000mAh battery, 16-megapixel camera, 8-megapixel front-facing camera, and OxygenOS running atop the latest publicly available version of Android.
For all of this greatness, which should easily last you until you decide to upgrade devices again, the price is set at just $399. Yup, only $399 for all of that. Comparing that price to other phones like the HTC 10 or Galaxy S7, you will easily be saving up to a couple hundred dollars, depending on where you are buying from. In addition to the low price, the phone comes completely unlocked, allowing you to use the device on any GSM network, such as AT&T or T-Mobile. The only downside, at least in terms of supported networks, the device does not feature the necessary radios to work on Verizon. For many here, that will be a deal breaker.
An overall downside, if I had to come up with one, would be the lack of water resistance. Unlike the Galaxy S7, you won't want to shower with this device. If taking pictures in the pool isn't something you need, though, the OnePlus packs a mean specifications punch for just $399.
2. Software Customization
As previously stated, the OnePlus 3 comes with OxygenOS. It's by no means a stock version of the Android OS, but one filled with lots of tweaks and custom settings. The options include the ability to quickly add theme accents into your Settings menu, change between on-screen and capacitive buttons, and lots of lockscreen gesture commands you can enable. Keep in mind, though, at first glance OxygenOS UI looks just like vanilla Android, making it that much more appealing to us.
The custom software experience is one of my favorite aspects of the phone, and from my experience, it's pretty smooth. For example, when changing up themes or toggling different system settings to be shown in your pulldown notification window, there are no bugs or jank to be found. The one issue I have come across is a non responsive "back button" problem that will hopefully be resolved in an upcoming software update.
As for the gestures, we did a video on them for our complete review, so be sure to check that out. To give you a summed up version, OnePlus 3 owners can enable select gestures that can be performed while the phone is locked. To turn on your flashlight, draw a "V." To begin music playback or to pause playback, with two fingers, draw a "Pause" symbol. These are small additions, but make using the phone a lot of fun.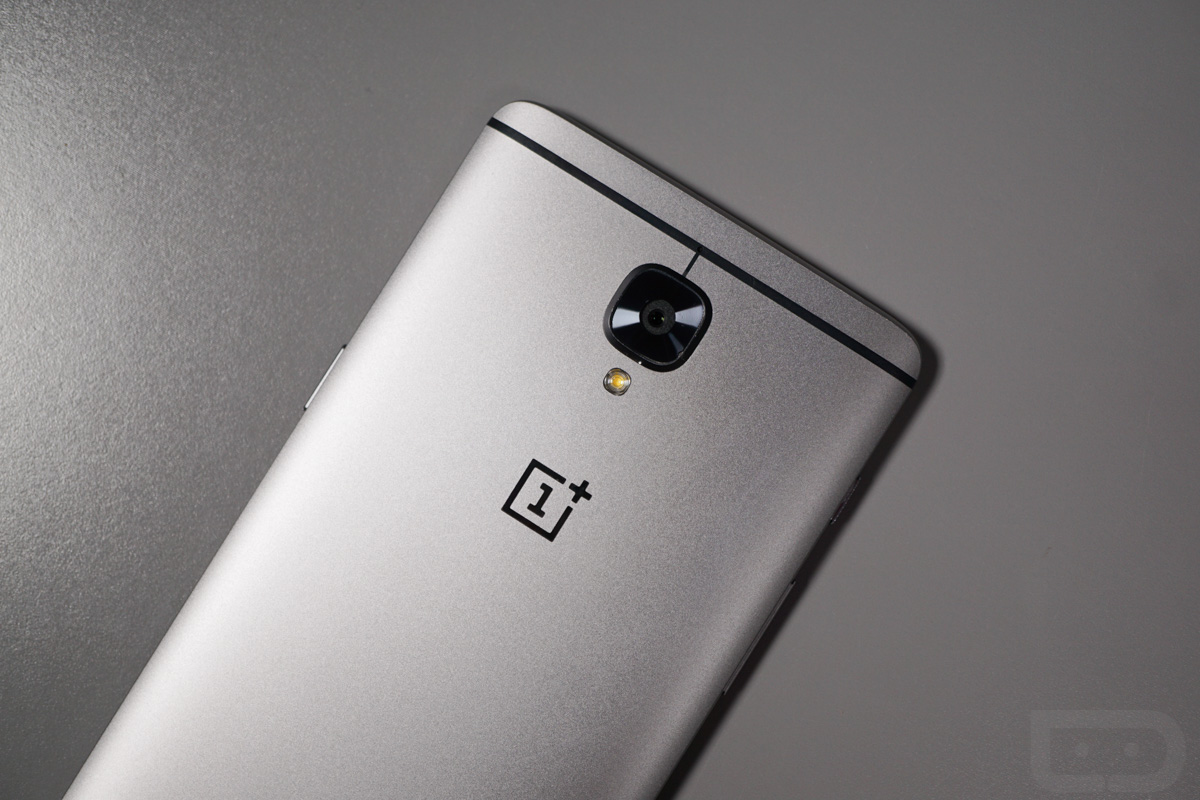 3. Great Design
In-hand, the OnePlus 3 feels really good. It's not too big and it's not too small. It's just right. Covered in an all-metal body, the curvature of the device offers a great grip, and importantly for us, the buttons are all in their right places. The power button sits on the right side, while the volume up and down rocker is placed on the left side, right below the Alert Slider. For a lot of people, this is the proper layout when it comes to hardware buttons.
In many ways, the OnePlus 3 is rather unsuspecting. There are no flamboyant markings or dressage on the device, just a single OnePlus logo on its backside. No carrier branding is always a plus, too. Along the bottom, you will find the USB Type-C port, external speaker, as well as the 3.5mm headphone jack. I suppose, if I was to design my ideal smartphone, it would end up looking a lot like the OnePlus 3.
My only beef, and the first thing I would change, is the placement of the fingerprint reader. On the OnePlus 3, it sits on the bottom chin, right where you would find it on the HTC 10, Galaxy S7, and iPhone. For my dream phone, it would be on the backside, where you would find it on the Nexus 6P. That's just a personal preference, though.
In my mind, the OnePlus 3 is easily one of the better designed devices on 2016. Sure, it might look a little boring, but most importantly, it works and feels good while in-hand.
4. Solid Camera
The rear-facing 16-megapixel camera on the backside of the OnePlus 3 is solid. It takes good pictures if provided a good setting, something I believe we proved in our complete review. However, like all other smartphone cameras, if you have poor lighting and moving subjects, it might be tough to capture that shot you are after. The camera is quick to focus, already making it a good contender, and the shutter is quite fast. The combination of these two aspects will at least allow for the potential of a few really good shots. A lot of phones don't even have that going for them.
While there is no way I would bet on the OnePlus 3 over the Galaxy S7 in a camera shootout, we have to remember that the OnePlus is priced at a substantially lower price than Samsung's flagship. For $400, you're still getting a very high quality sensor that is more than capable of snapping good shots.
For a more in-depth, detailed analysis of the OnePlus 3 camera's abilities, check out the camera section in our complete review.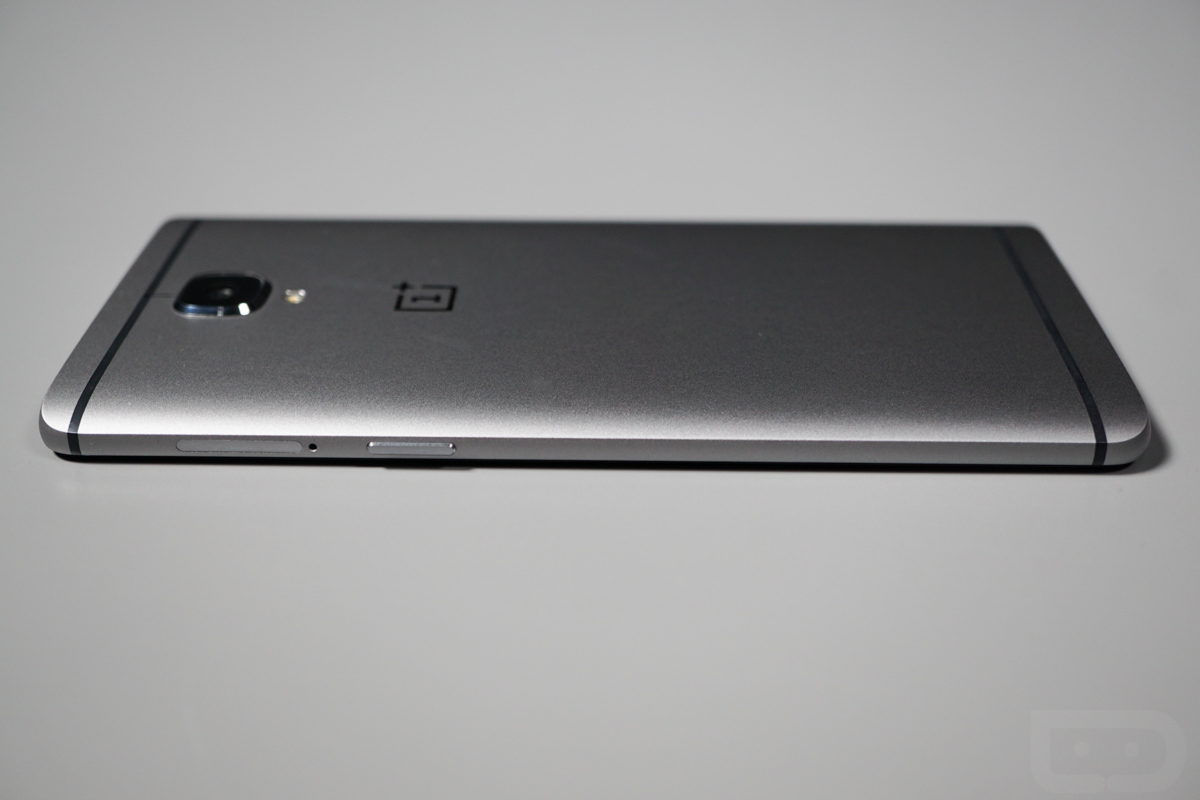 5. Fast "Dash" Charging
Last year on the OnePlus 2, OnePlus tossed in USB Type-C, allowing them to market the device as one of the first with the envelope-pushing feature. Unfortunately for consumers, they neglected to toss in any type of fast charging technology. That sucked. This year, though, the OnePlus 3 is outfitted with Dash Charging, a comparable experience to Motorola's Turbo Charging, Samsung's Fast Charging, and Google's Rapid Charging.
Dash Charging on the OnePlus 3 can technically grab a 63% charge in just 30 minutes time, according to OnePlus. What makes Dash Charging different from other fast charging solutions is OnePlus' design to put the power management and heat dispersion in the actual charging adapter that plugs into the wall. This means your phone isn't burning up, something you might experience typically when fast charging. So, while you're charging your phone Dashingly, you can still game, record 4K videos, or do whatever else and not cook an egg on the backside of the device simultaneously.
Keep in mind, though, to take full advantage of Dash Charging, you will need one of OnePlus' proprietary chargers. If you lose the original that comes with your OnePlus, you will need to buy a new one for about $34.
---
Considering another phone? Feel free to take a look back at 5 reasons to buy other phones, like the Galaxy S7, Nexus 6P, or LG V10 in previous installments of this ongoing series.