Moments after the long, 3-day weekend kicked off here (that's code for: we peaced out and never looked back), we welcomed in a first set of press images of the upcoming Samsung Galaxy Note 7. Because you (hopefully) did the same and are just now firing up a computer for the first time in days, let's take a late look at them!
Black. Ooooh. Silver. Ooooh. Blue. OOOOOOOOOOH.
OK, then. 
Oh, you need analysis too? Here goes nothin'. The black model is, black. The silver model is, silver. The blue model looks like the powder blue you see on Volkswagen Beetles that only 75 year old grandmothers swag out in.
We have front and back cameras, along with what appears to be an additional front camera (or two?). We have heard countless rumors suggesting that Samsung will include an iris scanner in the Note 7, so this could be a clean look at that setup. You'll also notice that Samsung is using S Pens on the screen to show a "7" and that the backs of all three phones most certainly say "Galaxy Note 7," not "Galaxy Note 6." And yes, that little nub on the bottom is the new S Pen.
One could suggest that this phone has a double-edged front display, but I don't know that that is 100% accurate. To me, this just looks like Samsung is using slightly-curved glass on both the front and back of the device. Curved glass is what the kids love these days, after all.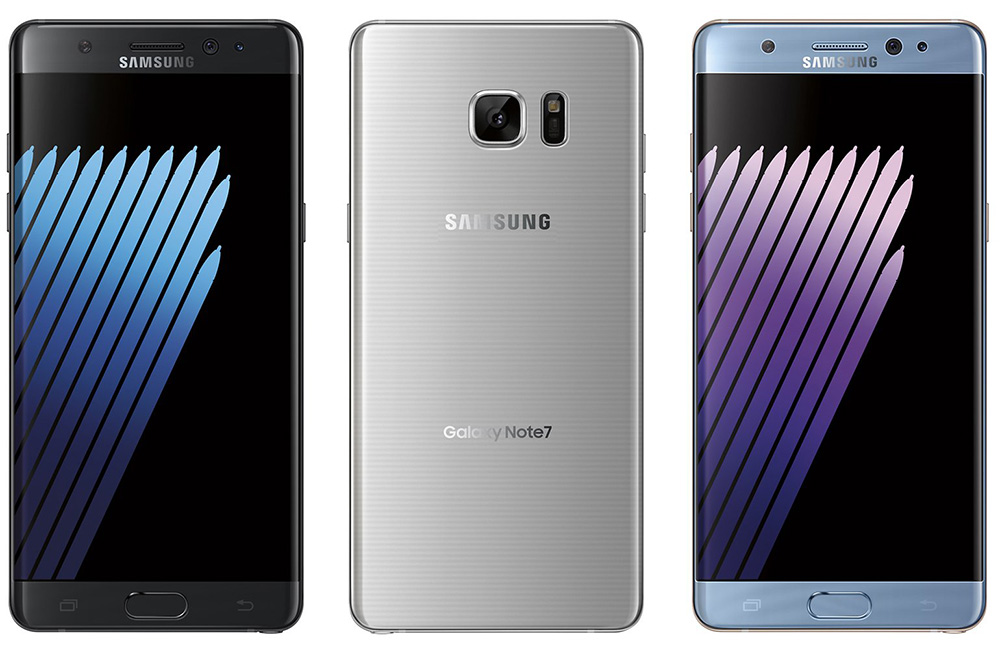 Looks good!