A current steal-of-a-dual-deal is running through Motorola's online shop that can land you a Moto X Pure Edition (our review) with 64GB storage and a white or orange Moto 360 Sport (our review) for $399. In case you haven't memorized the typical combined prices of those two devices yet, at $399, you are looking at a discount of $350. Another way to put it, is this deal hands you a Moto 360 Sport for free and may even slash another $50 off for good measure. 
In order to get the deal, you need to custom build a Moto X Pure Edition with 64GB of storage and add it to cart. Once in the cart, toss in promo code "CLASSOF2016." Then, head over to the Moto 360 Sport page and add either the white or orange models to cart. Once added, toss in another promo code for "JUNEMOTO360."
In cart, with both codes added, you should see a similar setup to what we have captured below, where the Moto X drops to $399 and the Moto 360 Sport is essentially zeroed out.
Motorola Links: Moto X Pure Edition | Moto 360 Sport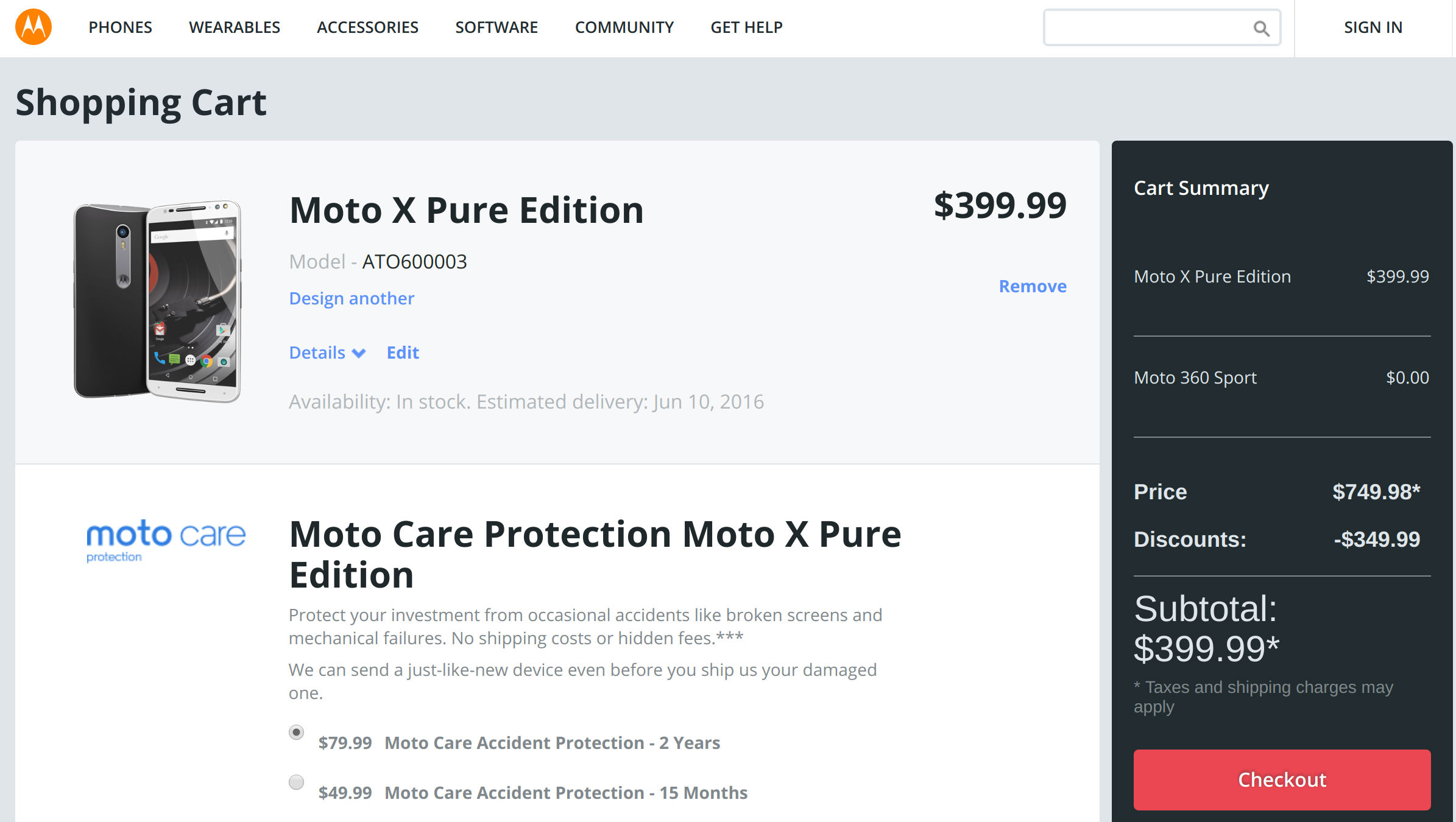 Cheers Danny and Scott!