The LG G5, even as a flagship device that might not make our top 3 smartphones of moment, is still a very good phone for 2016. It's not the best, no, but it does have some things going for it that make it a compelling option.
In our G5 review, we talked about it all. We talked about the camera setup, fingerprint reader, battery life, swappable battery situation, modules (or lack thereof), design, and performance. We talked about why the G5, overall, is a solid phone and pointed out areas that need improving. But if you want the straight-to-the-point reasons why this may still be a phone to consider, we have that for you below.
These are 5 reasons the LG G5 is still worth buying.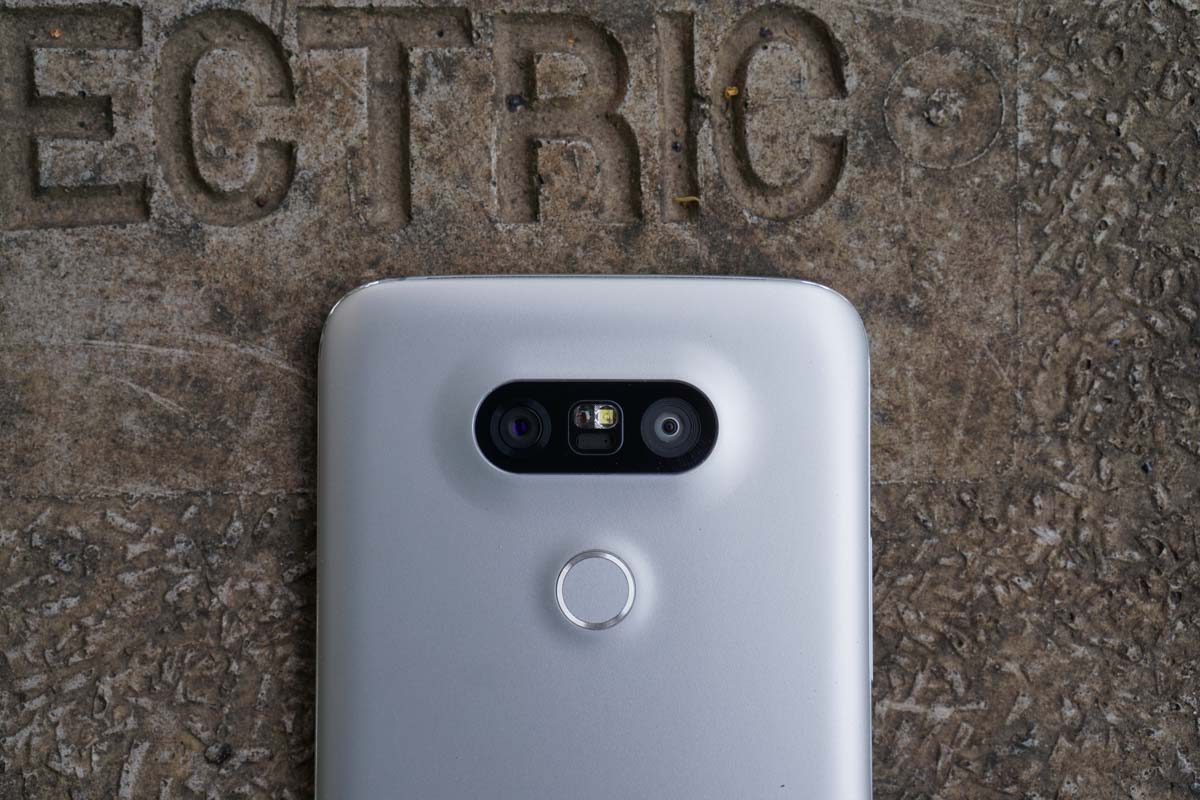 1. The wide-angle camera is pretty fun.
Play with the LG G5's wide angle camera for 5 minutes and tell me you don't want one in your next phone. It's pretty fun! Even just flipping between the standard 16MP shooter and 8MP wide-angle camera is a blast, because you can see how much more of a scene you can capture. In the camera section of our review, we tried to show you just that, so be sure to swing over there for a look.
Some may call a 135-degree camera in a smartphone a gimmick, but it's not. This camera is capable of capturing an entire view that your eyes can barely take in. It gives you an extra tool as a mobile photog that few others have. It gives you some artistic freedom even if you aren't an artist. And it may even let you snap the photo that all of your friends share, the photo the grabbed it all and then some.
Honestly, I hope other manufacturers start considering a second shooter that can capture the scene like LG's G5.
2. Hey, removable batteries are convenient.
I have never been a big, "I can't live without a removable battery!" guy, but having the option is incredibly convenient. With the G5, you get that convenience in one of the last phones to include swappable batteries. And actually, if you are the type that would say what I just said above, you can just stop reading now and go buy the G5. You don't have another choice in phones.
I found, during my review period, that I never had to plug the G5 into an outlet and enjoyed every damn second of it. Because I always had a spare battery charged and ready, whenever the battery on my G5 did get anywhere near find-an-outlet levels, I just swapped for a fresh one. Sure, I had to power off the phone to do so, but within a few seconds I was back up and running and free from cables and plugs and wasting time.
Removable batteries may not be a feature I list as one that I can't live without, but I get it, I get why some are still praising the heck out of LG for maintaining the idea.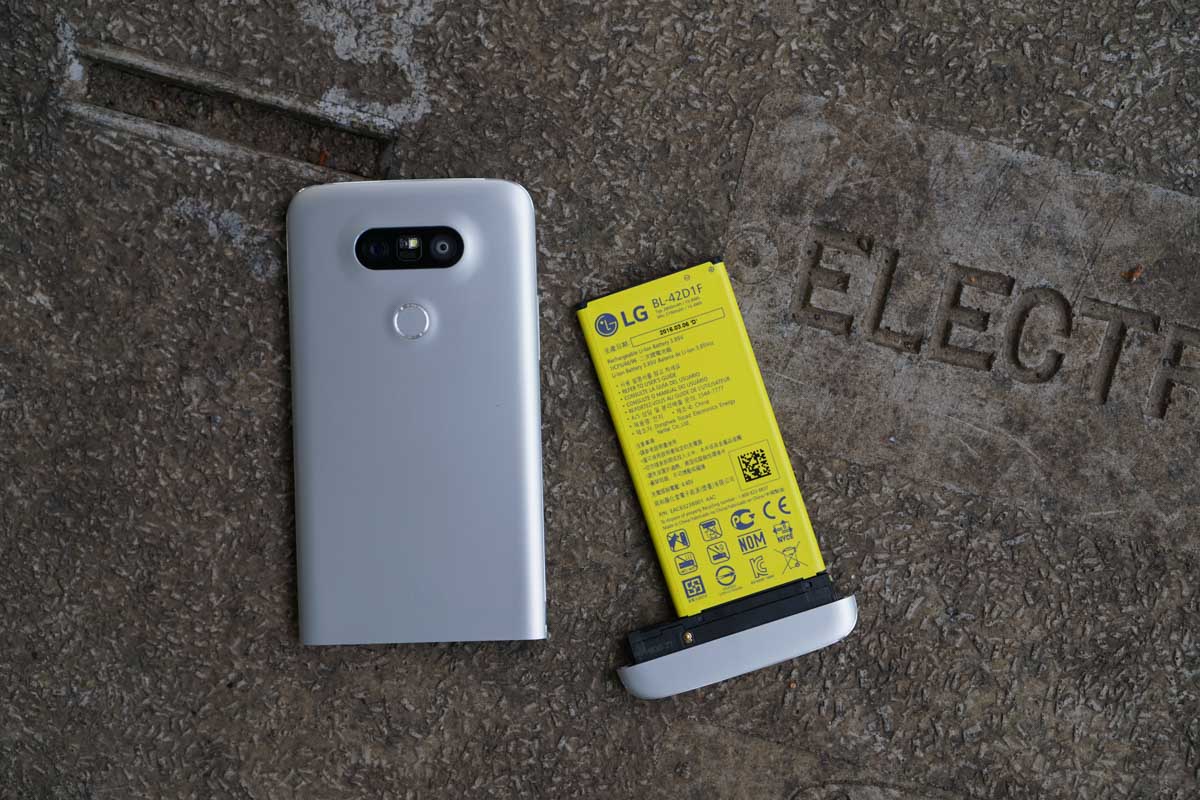 3. There are few smoother performing phones than this one.
When HTC announced the HTC 10, they bragged about the touch latency and performance of the phone, calling it the fastest version of Android. I hate to break it to them, but that title may still be with LG and the G5. LG first shocked me in the performance department with the V10 and managed to up that here.
I'm not sure I can even express how buttery smooth the G5 is. And that's kind of surprising, since LG blasts one of the most notoriously gross skins atop Android. Somehow, though, LG has managed to fine-tune this thing so well that after jumping back to the Galaxy S7 post-G5 review, I started to miss the butter.
The G5 is one of those phones that when your finger is on the screen and you are swiping, it also seems to swipe faster than you can keep up with. It's sensitive like an iPhone. Maybe even more sensitive. You touch and – Boom! – things open. It games with the best of them, thanks to the Snapdragon 820. The battery life is good enough. Apps open instantly. The app switcher does too. Transitions between this all shows no signs of jank. And even the fingerprint reader unlocks swiftly without the press of a button.
Yep, this as good as it gets in the performance department, folks.
4. SD card support is here.
LG has long-been a supporter of the microSD card and nothing changes here with the G5. LG says that the phone supports up to 2TB of space, so you should really consider taking advantage, especially since the phone only comes with 32GB out of the box. 32GB, is of course, not even what you get to use out of the box because all of the system apps and skin take up a good chunk. Just buy this 128GB card and never worry about storage again.
LG isn't the only one doing SD cards, but this is still a solid selling point. Companies like Google and Apple still hate the SD card.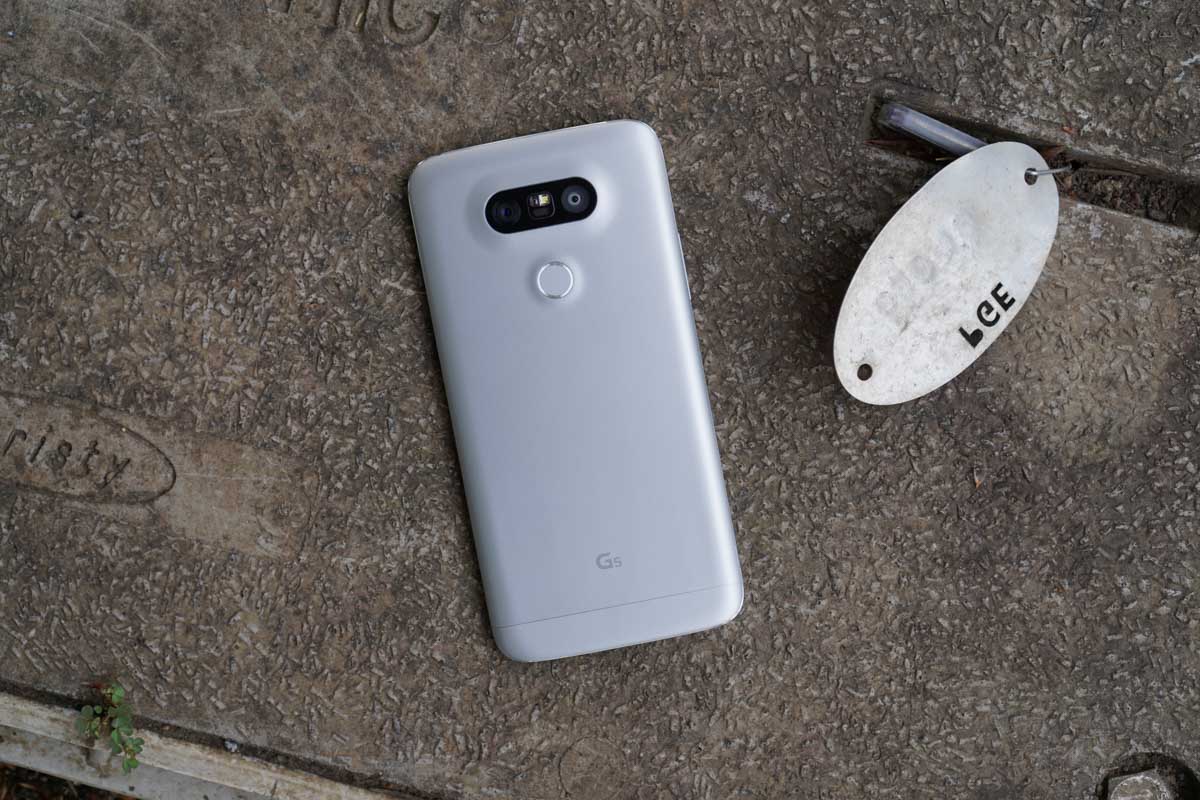 5. There may be a future filled with modules. Maybe.
This last reason is a bit of a tricky one. You see, LG is pushing the G5 as one of the first modular phones. That's cool! Right? Yeah, in a futuristic, this-may-be-super-cool one day, type of way. The G5, unfortunately, isn't quite the modular wonder we want, but if anything, it could help set us up for a future that's filled with modularity.
For now, the G5 (depending on your country) has two modules that can either aid in photography (a camera grip) or take your audio experience to the next level (a DAC). Those two choices don't strike me as mass-market or mass-appeal options and may not be for any of you. So the thought here is that there is a chance that more modules will arrive down the road to make your G5 even more awesome. If they don't, well, hopefully that means the G6 will get a flood of them.
See, what I mean about this being a tricky one?
---
Considering another phone? Feel free to take a look back at 5 reasons to buy other phones, like the Galaxy S7, Nexus 6P, or LG V10 in previous installments of this ongoing series.