Every so often, we try to take you into the personal setup of a smartphone that we have chosen as our go-to, through a feature we call "This is my Android." You see, as we review phones, we do so in a setup that the manufacturer has handed us, because we want to experience the phone the way they think it should be used. That means by using their launcher and skin, a number of their apps, and without any sort of special setup, other than by placing the apps we use the most in places they had other apps we wouldn't bother sniffing on a normal day.
With the "This is my Android" series, we want to show you what happens when that review period is over, which launcher we switch to, the icon pack of choice for that day, which apps we use the most, if we have folders or gestures or anything special customized, and if a theme has been applied, depending on the phone, of course.
We haven't done one of these since June of last year, so let's get into another and see what has changed in the way we use smartphones. This is my Android for March 2016. 
[responsive_vid]
The Phone
---
At this point, I'm using the Galaxy S7 and that should come as no surprise. I had very few negative comments to make during my review because Samsung has done a brilliant job with this phone. I did switch over from a US carrier variant to an international Exynos-powered unit, though, and man, I am so glad I did.
With this model in particular, I am seeing some of the best day-to-day battery efficiency of my life. I'm typically a 1-2 hours of screen on time guy, but with this phone, I can hit 4 hours by the end of the day and still have 10-15% battery left. For me, that's record-breaking stuff and I tend to believe it's the Exynos processor inside to thank. The Snapdragon 820 model I used never came close to usage like that.
But I'm also using this phone because of the camera, the incredible size, the fit and finish, the headphone jack placement, water resistance, and at least so far, the performance.
While I'm tempted to jump back to the Nexus 6P for that stock Android goodness, I haven't needed to. The Galaxy S7 is running Android 6.0.1, so until the 6P gets a big update, like to Android N this summer, I'm current and that's good enough for me.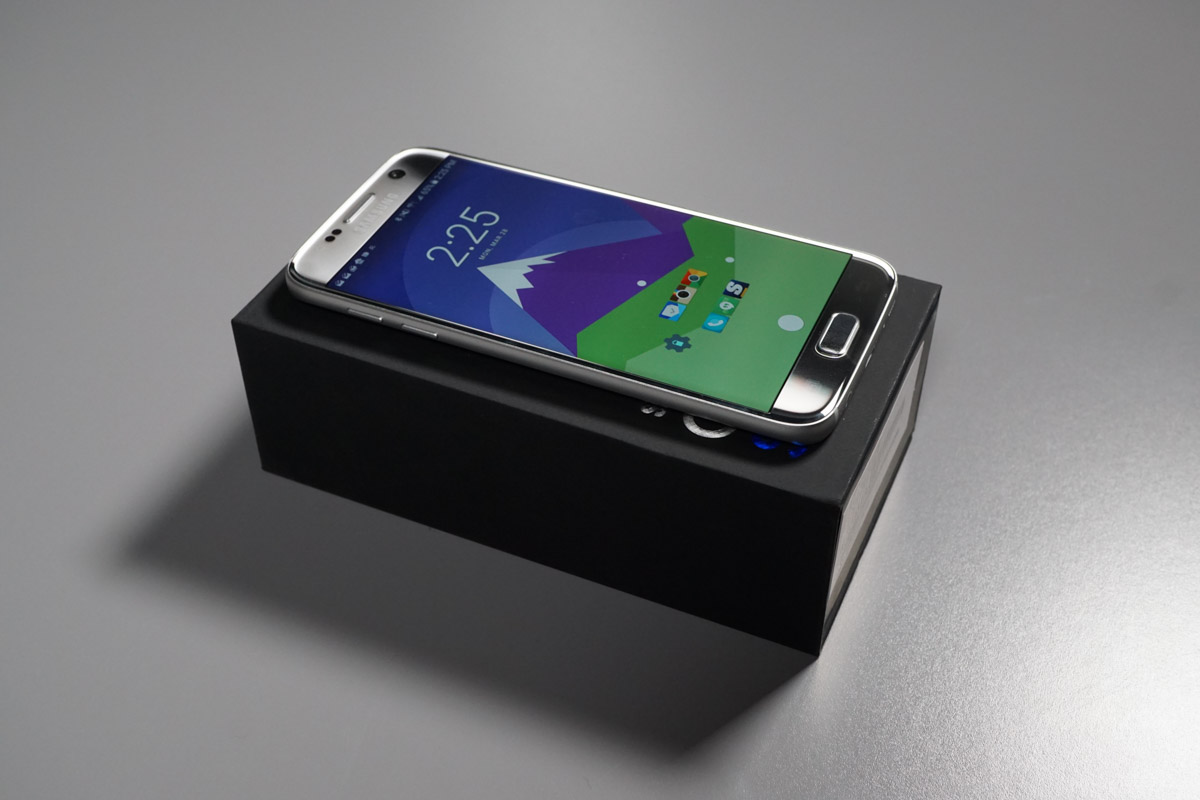 The Launcher
---
I use Nova Launcher and have for years. Until another launcher comes around and does something unique enough for me to switch, I'll still be here. This launcher offers more features than almost anyone and gets me close to the Google Now Launcher experience if I need it to, but is also so familiar at this point that I can set it up with backups or by memory in a matter of minutes on a new phone.
If you aren't using Nova, it's an app I will always recommend. The developer is constantly adding new features that take advantage of new features Google has introduced, has a beta version for those into experimenting, discounts the pro version regularly, and is showing no signs of slowing support.
Play Links: Nova Launcher (Prime)
The Setup
---
The basics for my setup haven't changed much within the past year, but it has certainly evolved to make my smartphone experience more efficient than ever. I still keep my most used apps readily available in an app cluster, but I've taken away the extra dock panels I used to use and have replaced them with page 1 folders that are represented by these fun little dot icons. I've also added a shortcut to my battery stats, since I seem to be obsessing over them in recent months. Oh, and I do have one other dock page that is setup just for when I go out running, since it has Runkeeper and Google Play Music on it.
As for home screens, I keep two still to this day. This is my main page, which sits next to page with calendar and Google Search bar. That's it. I can swipe either direction to get between them. I also keep a swipe down gesture for notifications, along with a swipe up for Google Now. I've also turned off Now on Tap, because since it was released last year, I have yet to use it in a real world setting for whatever reason.
Again, I like to consider my setup compact, yet efficient.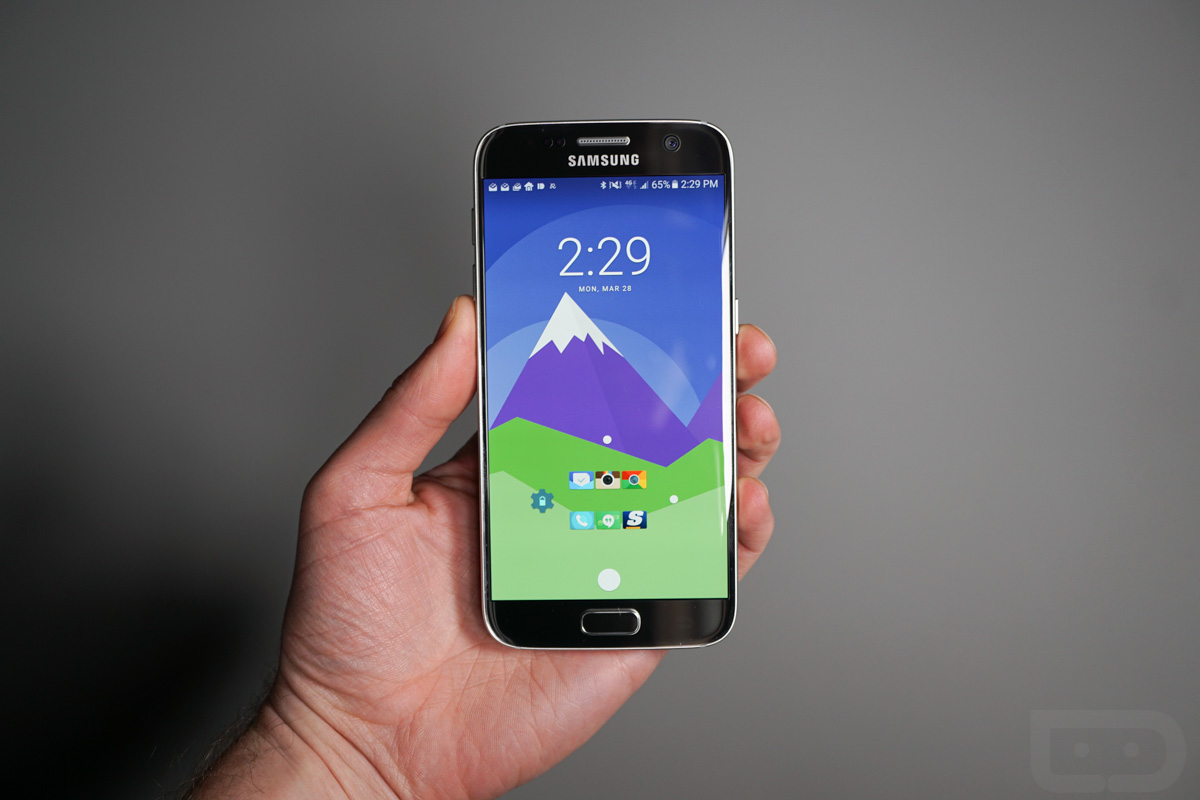 Icons, Wallpapers, and Themes
---
I'm currently using Material Cards for my icon pack, the Material Black theme for the Galaxy S7 to darken things up, and am jumping between wallpapers from Materialistik and Plastexo. This wallpaper here is from Plastexo. My setup in recent months tends to reflect Google's Material Design, but through the vision of some truly great icon and wallpaper designers. I keep it simple and clean at all times.
Play Links:  Material Cards | Plastexo | Materialistik