Samsung Galaxy device owners in the US, you must be getting awfully tired of not running the latest version of the Android OS. On the bright side, we might getting very close to a North American release, as Samsung is not only beginning to highlight what changes you will see once your device has received the update to Marshmallow, but also started shipping the update out to unlocked international models earlier this week. While none of it appears to be groundbreaking, Samsung continues to add "value" as it sees fit in the form of in-house software.
Here is what you can expect to see on your device after you have installed Marshmallow. 
Included with the update to Marshmallow is Internet 4.0 and Cross App. Internet 4.0 will bolster the mobile web browsing experience for those who use Samsung's own web browser. New features for the Internet app include a Secret Mode (exactly like Chrome's Incognito mode), allowing users to browse the web anonymously, without leaving behind a trail of information. Secret Mode is governed by fingerprint authentication, meaning only the true device owner can view sensitive material, even when in protected mode. Any new bookmarks or saved pages can be stored while in Secret Mode, but will be saved in a separate area from the unprotected pages, all secured by your fingerprint.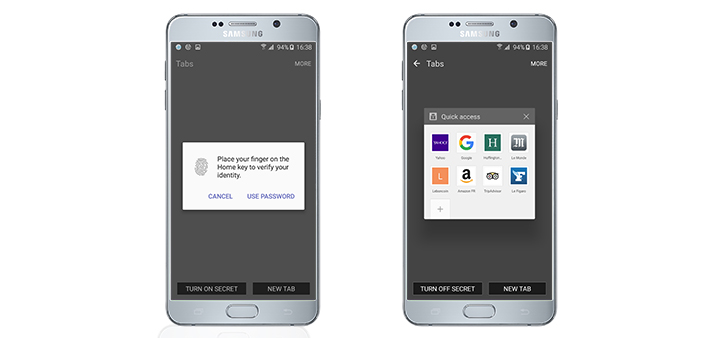 Cross App will boost productivity while you are inside one of Samsung's proprietary apps, such as Messaging. For example, if you are in a chat window and need to send a photo, you will now have the ability to quickly access your gallery of photos from straight within the Messaging application. If you need to shoot a new photo, you can do that as well, all without leaving your original app.
Essentially, Cross App should bring users a more fluid experience, allowing the usability of different apps from within just one app. As another example, if you need to browse a URL a friend sent through Messaging, you can use a built-in browser, or even view multimedia that they have sent. This all means that you will no longer need to open a specific app to complete a certain task.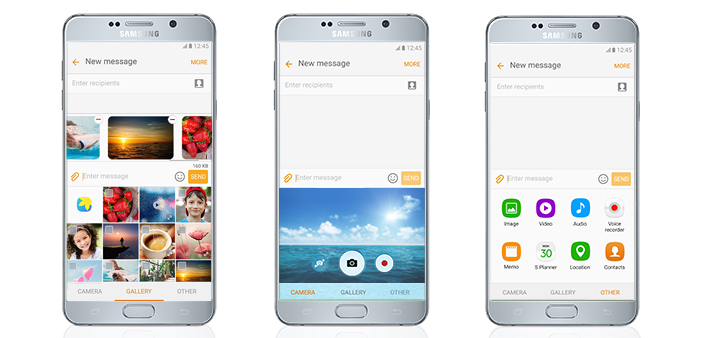 As noted earlier, no Samsung device on a US carrier has received an update to Marshmallow. However, with Samsung doing these highlights and shipping it out to unlocked models, we must be close. At least, I hope we are.