To finish off last week, @evleaks gave us the first press images of the Samsung Galaxy S7 and Galaxy S7 Edge. The images showed the front designs of each phone. Then, over the weekend, Samsung announced that they would take the stage at MWC in Barcelona on February 21 to announce "The Next Galaxy," which we are expecting to be the two devices leaked on Friday. Today, we're getting a look at the backsides. 
Thanks again to @evleaks, we are seeing devices that look quite similar to last year's Galaxy S6 and S6 Edge+. I'd also argue that they have taken some design cues from the Galaxy Note 5, which had a curved backside that really helped the phone sit comfortably in your hand.
Other than the potentially curved back, the camera housing appears to be flusher to the back than it was last year, though that's really tough to tell from a render like this. To the right of the camera housing, we have a flash and heart rate sensor, followed by "SAMSUNG" and "Galaxy S7" or "Galaxy S7 edge" branding below.
The corners of each device seem to be slightly rounder than last year, but really, the phones aren't going to be very different in overall design. That tends to happen a year after we see a major redesign like we did in 2015. Apple does the same thing with its regular and "S" lines.
https://twitter.com/evleaks/status/694182148505468928/photo/1
Here is a quick comparison of the new Galaxy S7 and S7 Edge to last year's Galaxy S6 and S6 Edge+.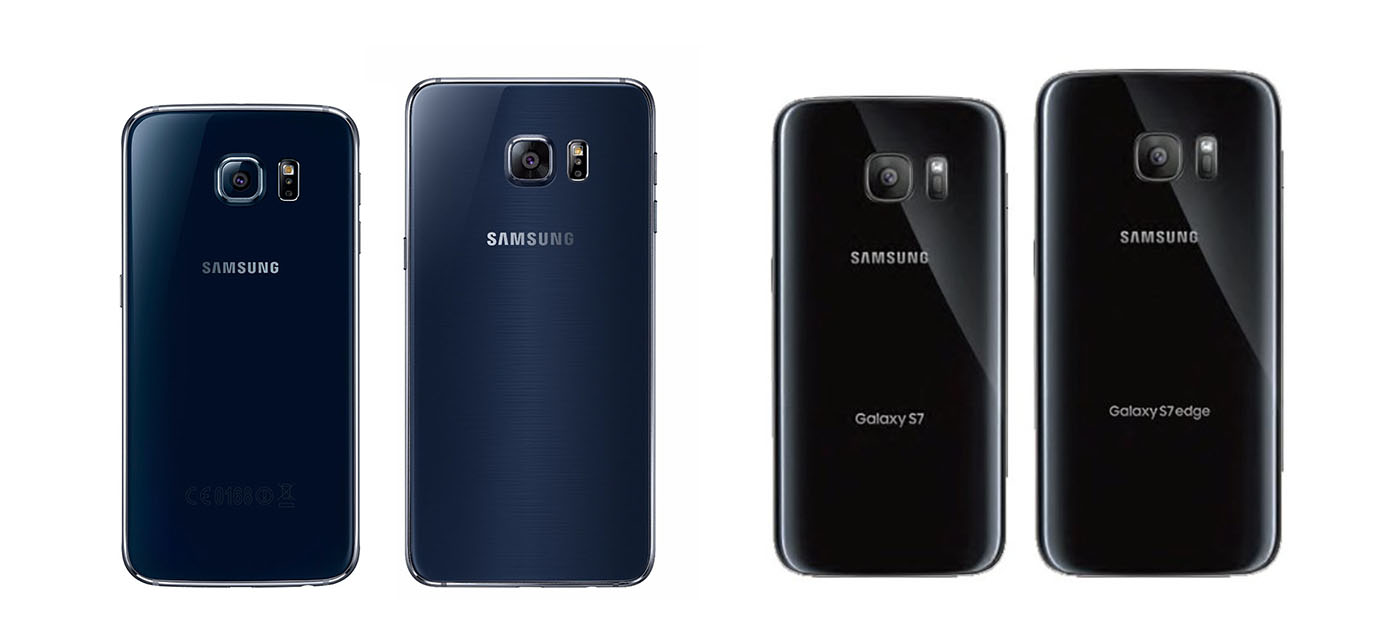 Galaxy S6/S6 Edge+ vs Galaxy S7/S7 Edge
Thoughts?