On March 1, customers participating in T-Mobile's JUMP! upgrade program that currently costs $10 per month will either see a $2 dollar increase per month or a $1 reduction. According to letters being sent to JUMP! participants, T-Mobile is making the adjustments after they "evaluated" their Premium Handset Protection that is included in the JUMP! monthly fee. 
Going forward, T-Mobile will rank phones on a 1-5 tier level. That tier level will determine how much your monthly JUMP! price will be. For example, if you own a tier 1, 2, or 3 phone, your JUMP! price will be $9 per month. If you own a tier 4 or 5 phone, your JUMP! price will be $12 per month.
T-Mobile is determining tier level based on the device value and how much the deductible for it would be. Tier 1 phones have deductibles in the $20 range, whereas tier 5 phones are at $175. Phones like the Galaxy Note 5 and iPhone 6s are tier 5.
You can see a copy of the letter below.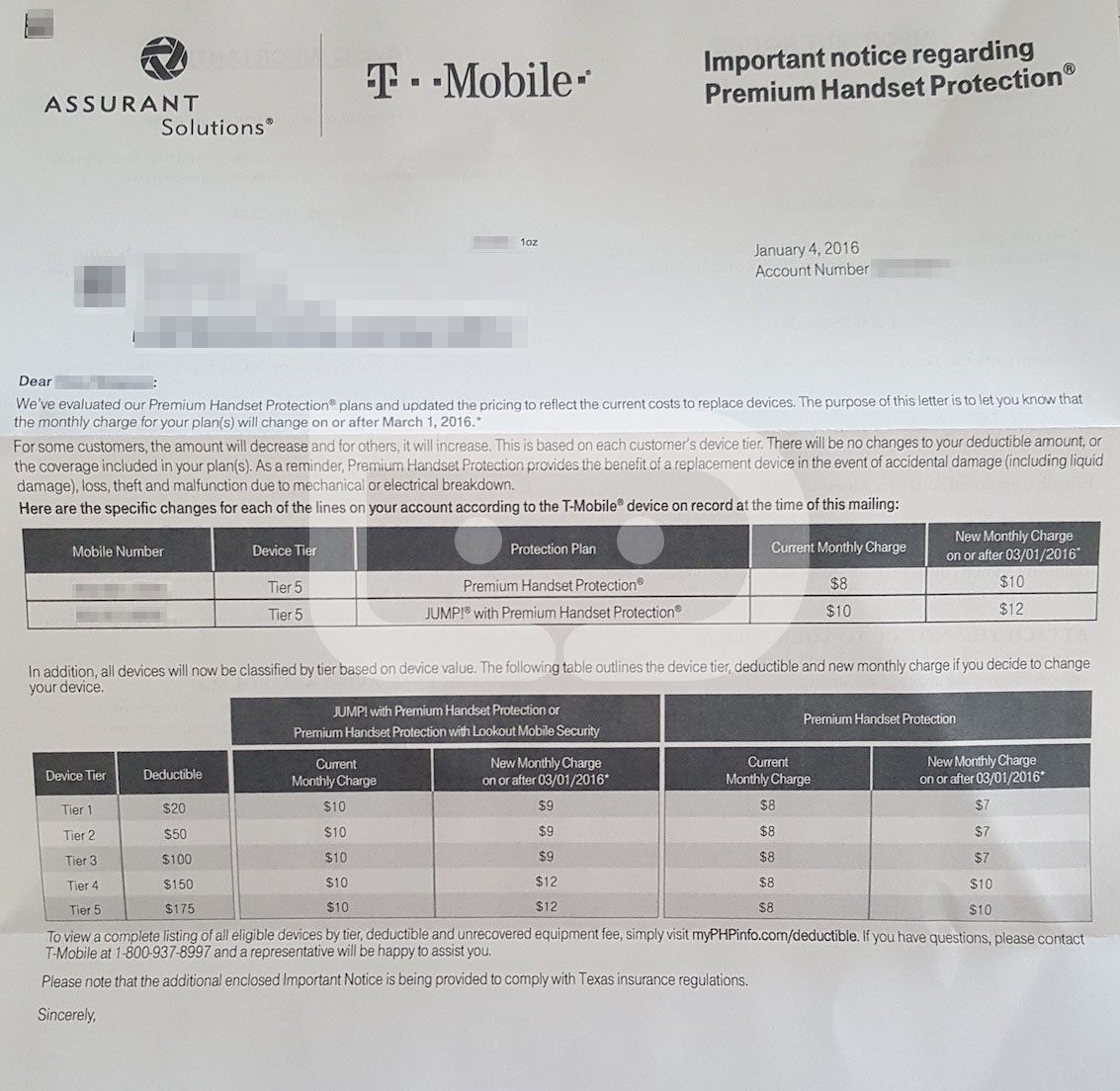 Along with the changes to JUMP! pricing, Premium Handset Protection (PHP) will change similarly. Currently, PHP runs $8 for everyone, but the price of it will change to $7 per month for tier 1-3 phones and jump to $10 per month for tier 4 and 5 phones.
Again, this all goes live on March 1.
Cheers Cory!