After cruising around the Huawei booth and spending time with the company's new tablet, we also snapped a few pics of their new Huawei Watch models, the Elegant and Jewel.
Created with a feminine flair "for ladies," the Jewel and Elegant feature slimmer bands, sparklier curved cases with rose gold, and new watch faces, along with the premium specs of the original Huawei Watch. Nothing else is all that different from the original, so really, just think of these as slimmer and trimmer alternatives to the more masculine model. Well, and don't forget that the Jewel has actual Swarovski crystals in it. Boom. 
Both watches are set to launch during Q1 of 2016, with the Elegant priced at $499 and the Jewel priced at $599.
Elegant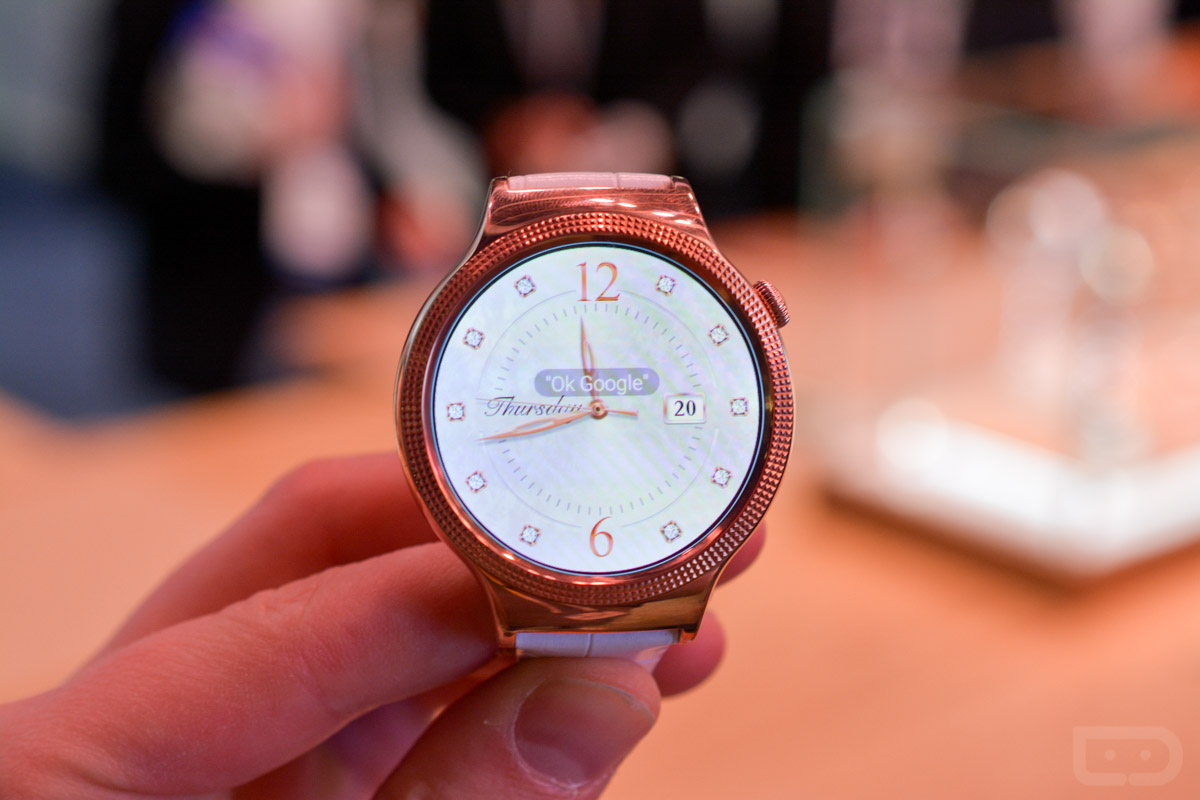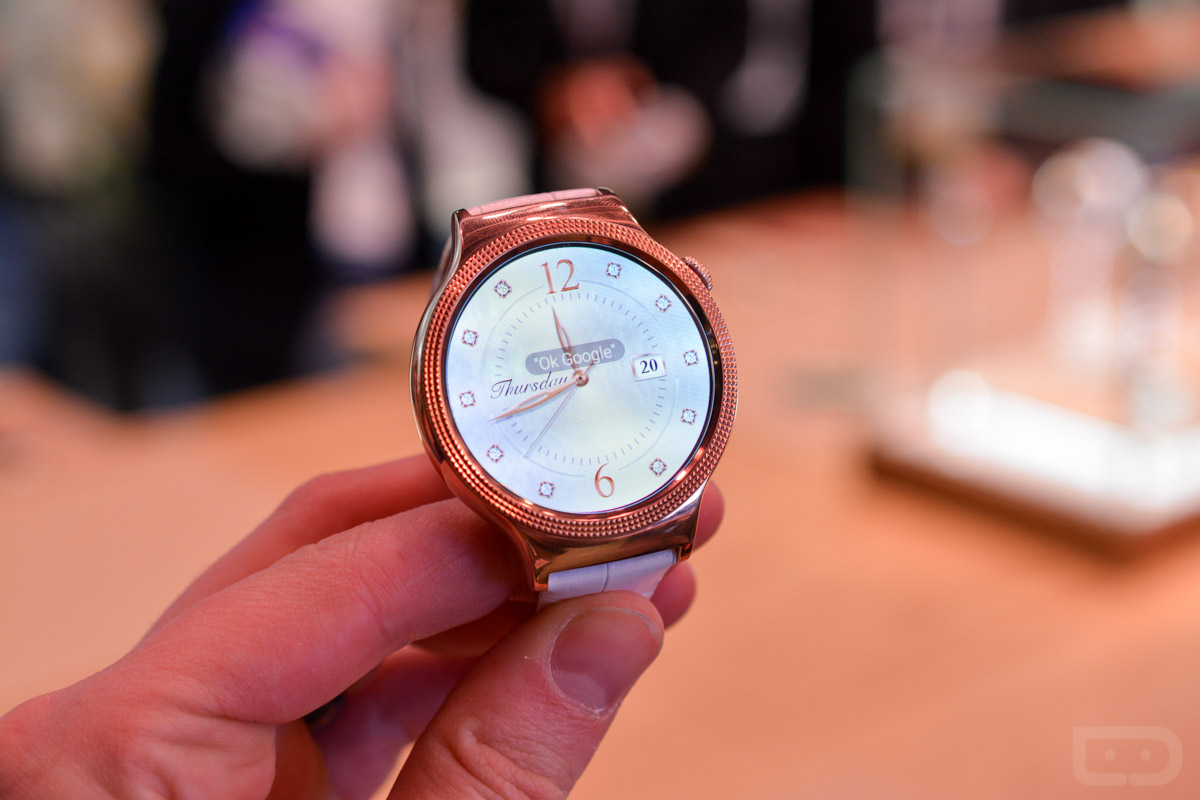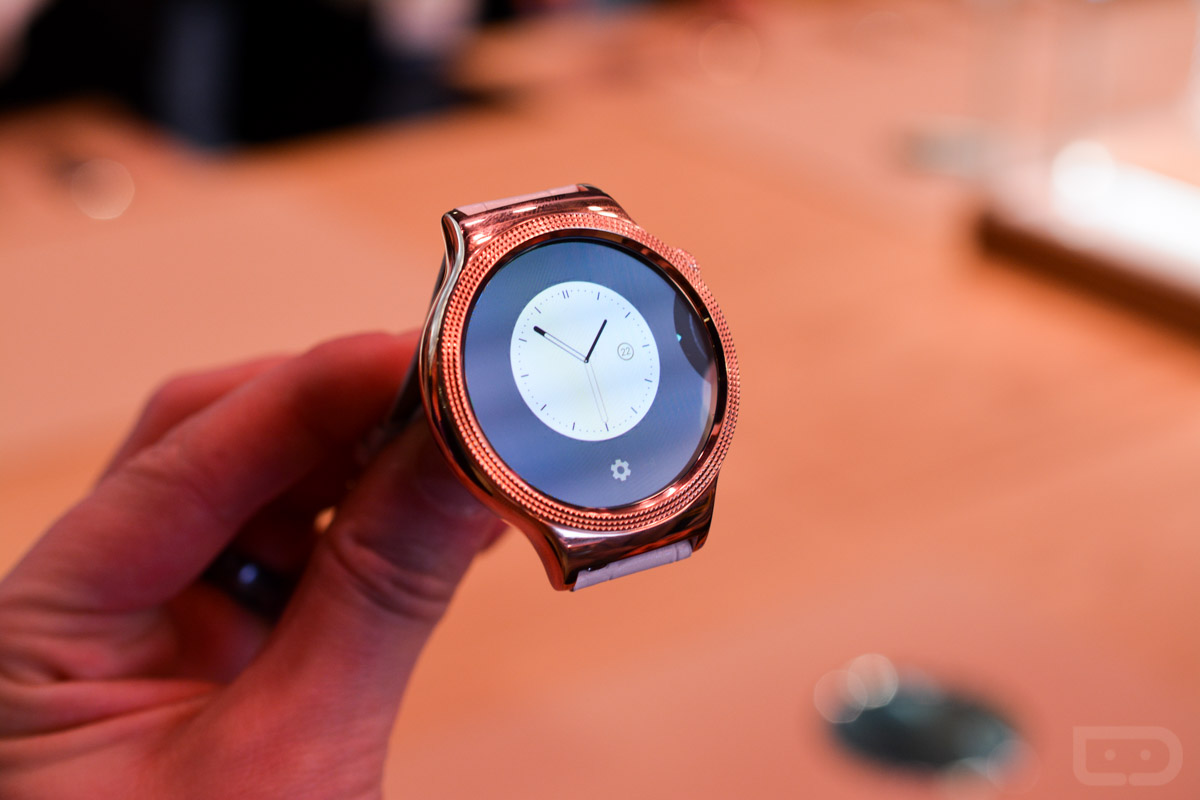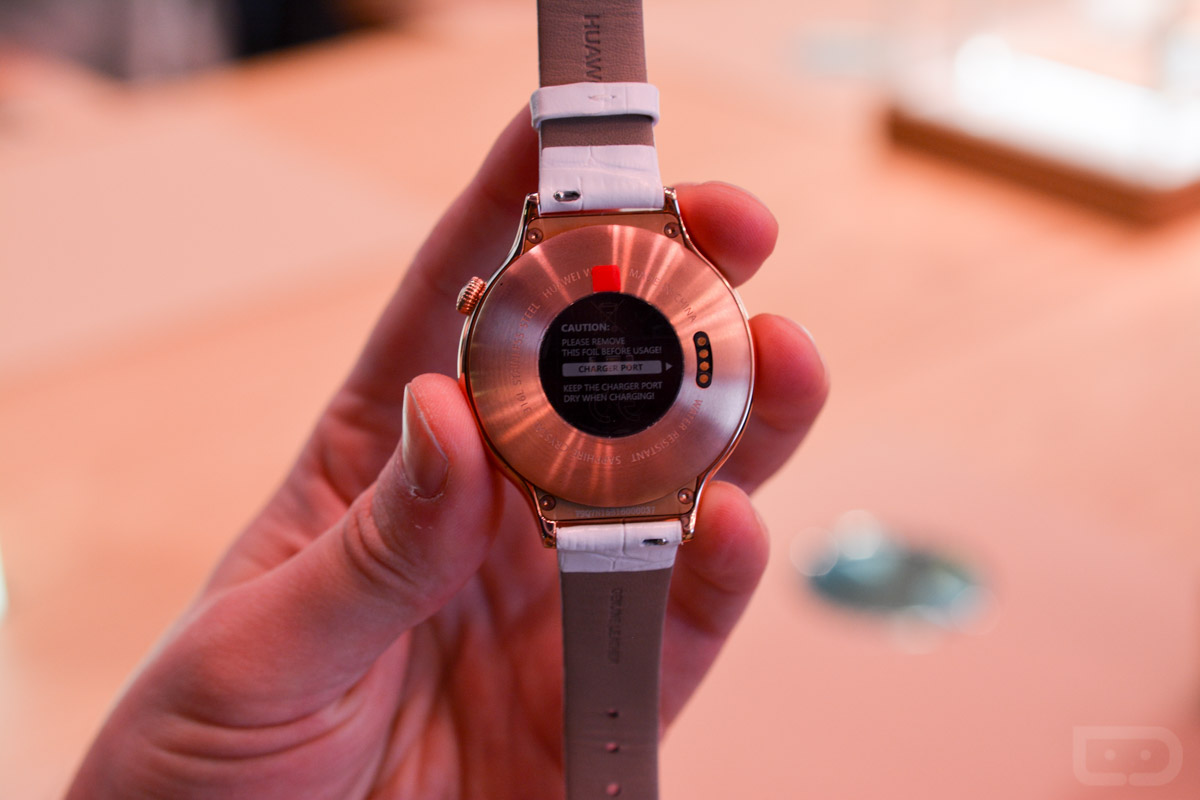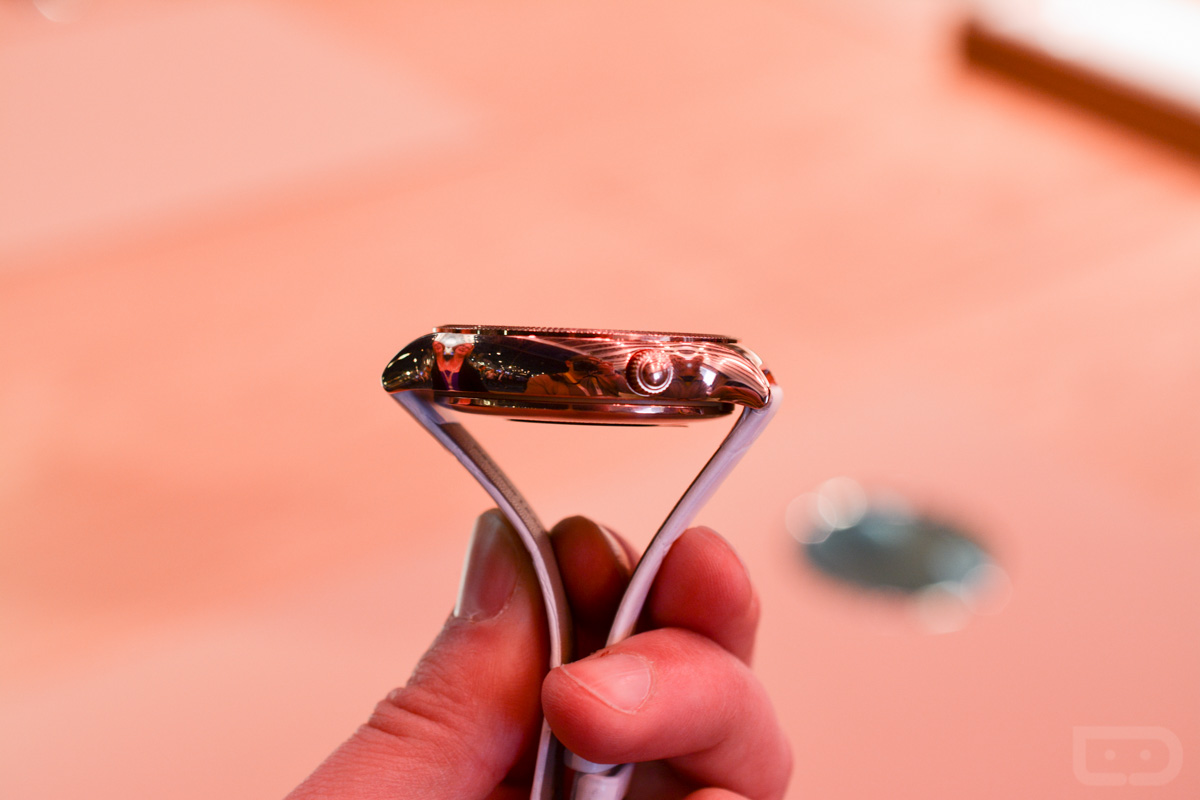 Jewel