Here are the answers for Volume 33 of the DL Q&A Sessions. Posted up on Monday, there was a ton of questions to go through. Although there didn't appear to be a general theme for the questions, many folks were curious about Motorola (as a company) and the direction their headed, as well as possible nominees for Phone of the Year.
We go over the mainstream validity of smartwatches, if we are buying the BlackBerry Priv, and why smaller smartphones are always getting loaded with less-than-stellar specs.
Read on to see our answers to your questions. 
Reminder: K is Kellen, T is Tim, and R is Ron.
---
Are you buying the BlackBerry Priv?
K:  Haha, um, no. I'm glad that former keyboard lovers are excited about having a Blackberry again, and a usable physical keyboard, but I just don't care. On-screen keyboards are so good these days, that I just don't see myself ever needing a slider ever again. With that said, I am at least slightly interested in giving it some run just because it's Blackberry, a physical keyboard, and mostly stock Android.
T:  Absolutely not, but hey, congrats to those that do! It's been a while since got a real slider Android device. Personally, I don't need to use a super cramped physical keyboard in my life. Even when I rocked the "OG" DROID, I hardly ever used the physical keyboard. It's just not something I find myself needing.
R:  No, but I do hope it's an amazing phone so I can recommend it to people. I love seeing another phone with a portrait keyboard and I think Blackberry has always had solid hardware with an ancient operating system. This could be a great combination.
What is your "Phone of the Year" so far?
K:  Without having reviewed the new Nexus phones yet, I'm still leaning towards the Galaxy S6, even with its abysmal battery life. I'd switch it to Note 5, but the feel of the regular S6 in hand is unmatched I think. It's the perfect size for a modern smartphone. Now, I wouldn't be shocked if the Nexus 6P quickly replaces it as the best of the year. I think Google might have something special with the 6P.
T:  Right now, without having touched the Nexus 5X or Nexus 6P, I am going with the Galaxy Note 5. The display is amazing, camera is incredible, and battery life is fine. It easily encompasses everything I look for in an Android experience.
R:  We're still waiting on some phones to actually be released, so discounting the upcoming Priv and Nexus devices and HTC and whatever else I'd say the clear phone of the year is the Galaxy Note 5, not because it's just the best in every category but because it's the closest overall to what I'm looking for in an Android phone. There are problems with it, but if I had to buy an Android phone today I'd get that.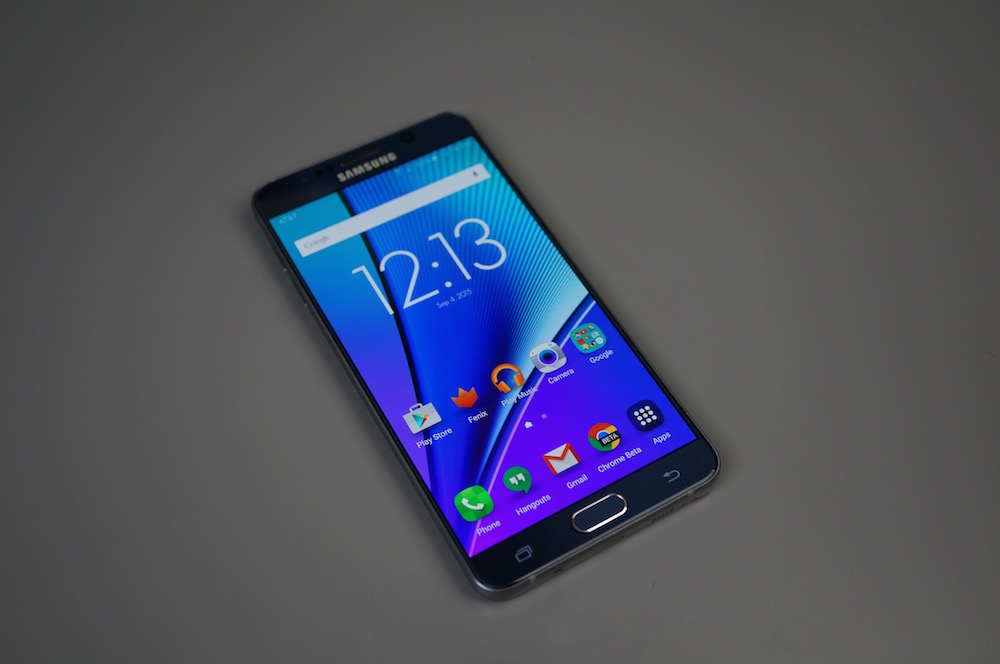 What possible features in 2016 are you excited about?
K:  The smartphone ecosystem is quite mature at this point, so I think we'll see manufacturers really fine-tune everything. Cameras, I get the feeling, are going to be insanely good next year (and they were good this year). I think we may also see battery breakthroughs. I don't know why I think that, but that's one of the last obstacles to tackle.
T:  I am excited for mobile payments! I'm really hoping Samsung Pay and my bank can start working together, that way I can MST all of my purchases. Even Android Pay is becoming more mainstream, and that excites me. I hate pulling out my wallet, so if I can start using my phone for everything, I will be a happy camper.
R:  I'd love to see Bluetooth get a lot better. I just bought some Bluetooth headphones and they reminded me of how painful Bluetooth is to set up and configure. It's a mess. It should be as good as WiFi in terms of connectivity and it should take a lot less battery than it does. Maybe that means OEMs using better chips or maybe that means improving the standard as a whole, but I'd love to see that.
How long will it take for smartwatches to become truly mainstream?
K:  I just don't know that they ever will be. I recently shared my opinions on their current state and just don't see it changing any time soon. There isn't much value or need with current smartwatches. They aren't smart enough, and maybe they shouldn't be. They are more of a barrier or layer than anything, one that I'm not sure the world really needs.
T:  With how much they are costing, sometimes more than a nice mid-range phone, I don't know how "mainstream" they can become. You can buy a OnePlus 2 for the same price as a Moto 360 (2nd Gen), and to me, that seems a little ridiculous. Smartwatches need to somehow maintain a premium feel, but the price needs to be $200 and under. I know it seems impossible, but I'm sure it can be done. Imagine if the Huawei Watch cost $200. That thing would sell like hotcakes. Again, materials cost money, so who knows if that will ever happen.
R:  I don't think smartwatches will ever become mainstream. Most people don't see the appeal of a watch never mind something else to charge and turn to silent when you go into the theater. Maybe if we ever get substantially better battery life and they actually get smart, but I don't see that happening for another 20 years and even then they probably won't be mainstream.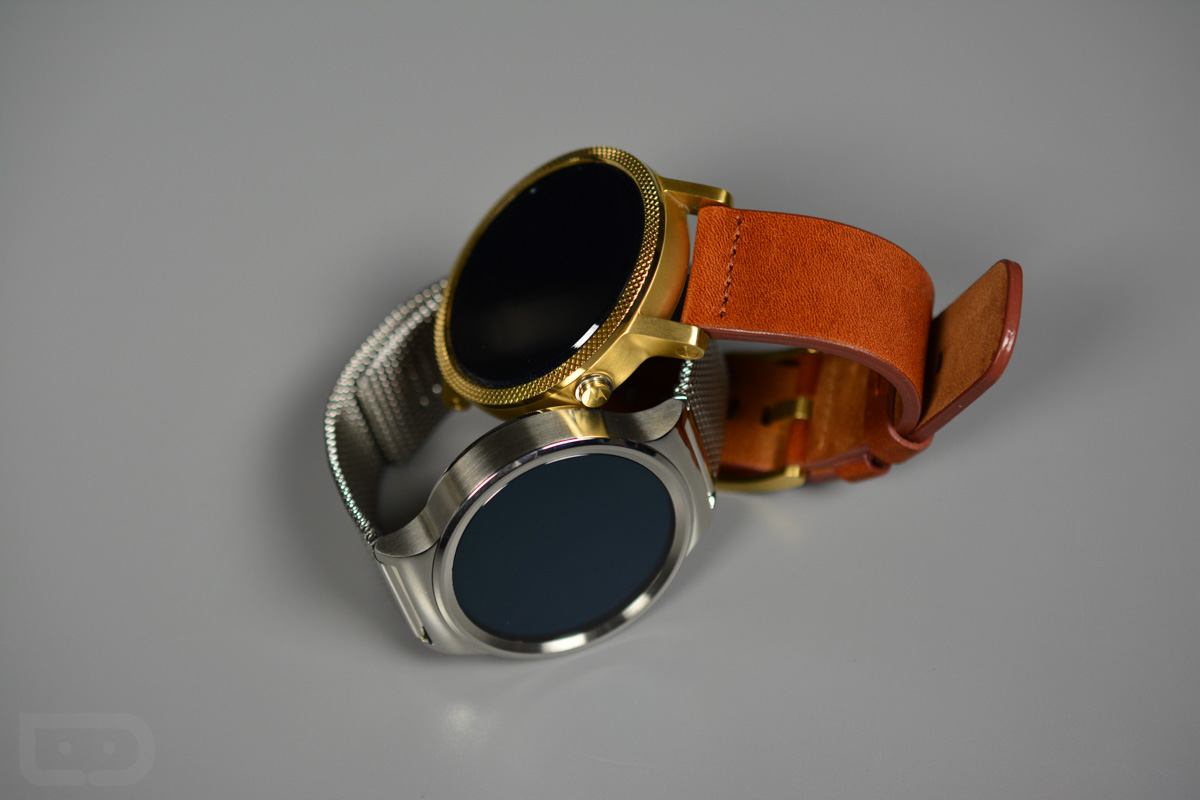 Why are "small" phones always given low to mid-range specs?
K:  Because companies don't think people want them, so they use the size as an excuse to make cheap phones that are giving people "options." Big, splashy phones also can pack in more specs, like high-res displays, while smaller phones are easy to skimp on.
T:  That is a good question. I think small phones get the weaker specs because it seems clear OEMs see the bigger dollars with the larger devices. Sony, on the other hand, delivers premium specs in their smaller devices, but for us here in the US, we don't really have easy access to those devices. OEMs may only want to focus marketing on a "flagship" device, and if they release devices in multiple sizes, all featuring high-end specs, they may not see enough return to make it worth the effort. 5
R:  I think it's because unlike every other technology product, with phones bigger has almost always meant better (sorry Dell Streak). Sony is fighting that assumption while also fighting making an actual entrance into the United States, but outside of them everyone is too busy making jumbo phones. Is there a large market for a small phone? Probably not (looking at you Veer), but if someone found a way to make a small flagship that was actually better than the large model I think that might help change our assumptions about what a phone should be. I'd love to see more experimentation there, but unfortunately the mobile landscape crumbled into a duopoly far sooner than the specs were able to catch up.
If you could pick one device since the inception of smartphones/tablets to be upgraded and released in 2016, what would it be and how would you upgrade it?
K:  For some reason, I'm tempted to say the original DROID Incredible or the HTC One X. Both had such great designs and top tier specs for their time, but just didn't get enough love due to timing. Thankfully, the Nexus 5X is basically a newer version of the One X, so we get to relive that fun again.
T:  I would have to go with the HTC One X in White. What a sexy device that was. Give it a Full HD display, legit camera, maybe make it a big larger, and that would be the ultimate. Oh, and get rid of Sense. There, not it's perfect.
R:  I'd love to see what the Pre 3 would be like today. Higher resolution screen, portrait keyboard, 4G LTE, webOS 6.0, etc. There are still tons of ideas in webOS that could be applied to our modern smartphones (having the stuff you need to reach all the time closer to where your hands are, for instance). The Pre had wireless charging, fantastic search, great multitasking, great notifications, sessions that could be transferred between devices, unified timeline for communication, etc. It was ahead of its time and behind on the specs because it lacked support from Verizon. Because of that Android succeeded and Matias still has a job, but I can't help but think that mobile would be better if that competition had been decided by the market instead of by the carriers.
In your mind, what is the current state of "rooting" on Android?
K:  I'm so far removed from it, that I don't even know. I actually couldn't even tell you the last time I wrote a story that involved rooting a phone. It's obviously still a thing, but we see references to it less and less in our inbox. Tinkerers will always exist, but phones are just too good now that you don't really need to mess with them on that level.
T:  It sure isn't like how it was back in the good ol' days. Frankly, I think it's dead in terms of it being a necessity. We don't need to overclock CPUs and apply themes. Sure, there will always be a crowd for it, but it just isn't necessary. Blame CyanogenMod.
R:  Completely useless. I can't think of any reason why I'd want to root an Android phone (or jailbreak an iPhone). These things can do so much now without root.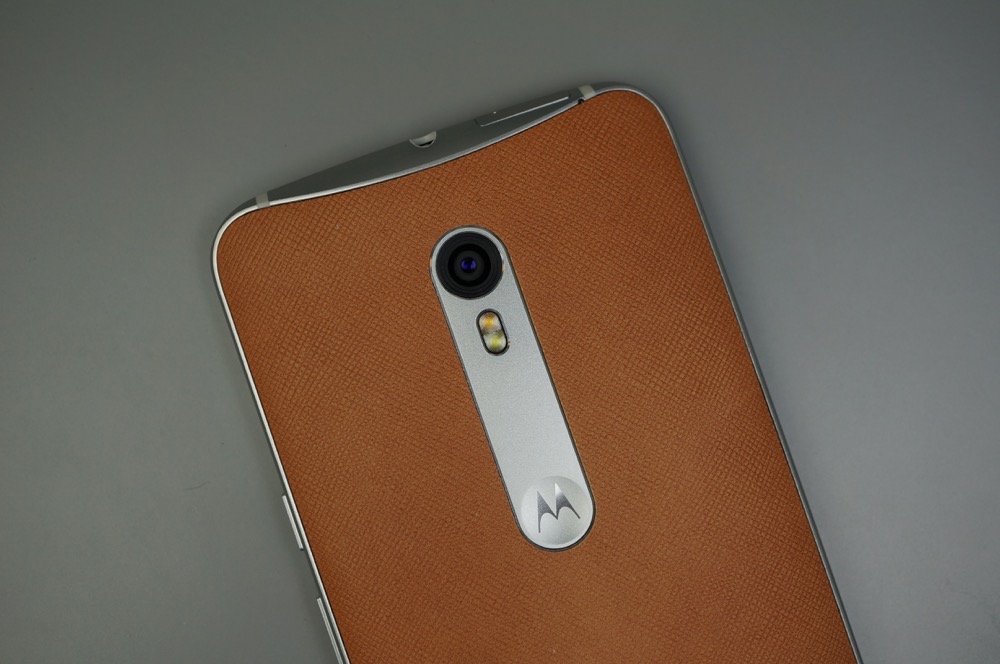 What do you think will happen in the future for Motorola as a company?
K:  I don't think they are going anywhere because Lenovo just bought them and probably needs their phone expertise to try and do big things. But man, they need to get their shit together in a hurry. I get the feeling that their software update drama will be a thing of the past within the next year, once all those pre-Lenovo phones with carrier-ties are phased out. So eventually, they'll have this line of really good unlocked phones that they will have complete control over. It just might be really rocky for a while and they may piss off a lot of people until we get there.
T:  With Motorola apparently killing off important updates for a year old phone, this is a bad sign. Their new Lenovo overlords better learn quick that US consumers need updates, and if they don't get them, they will find a new company to root for very quickly. I believe in the management over there, but I hope they start listening to consumers quickly. Maybe after a few years, Motorola will stick to strictly unlocked devices, which will cure any update woes, with no need to go through carriers. That would be great.
R:  I think Motorola will continue to fight for market share, but I think their ultimate relevance will be in the emerging markets.
Are any of you, foodies? If so, what has been your favorite stops during your travels?
K:  I definitely enjoy fine foods when I travel, which either means finding the best burger or steak. In NYC, I've recently been frequenting the Striphouse Next Door, a semi-secret underground bar next to Striphouse near Union Square. It's super casual, with a speakeasy vibe. Good steaks, good cocktails, good staff. I've been dying to get back to Distilled as well, for their burger. Can't go wrong with Bareburger either, when in NYC. In SF, Tim and I almost always go to Alexander's. It's probably my favorite restaurant on the planet. In Vegas, we've done Gordon Ramsey Steak a few times (it's awesome), as is Mastro's, and SushiSamba.  Damn, now I'm hungry.
T:  I love food! Everywhere I go, I need burgers, steaks, beer, and desserts. In SF, it's all about Alexander's Steakhouse. Best food in the world. Here in Portland, I highly recommend the Yakuza Burger for all burger lovers. And in Vegas, we always find ourselves at the Ramsay place in Paris. Delicious food, but my favorite part is the coffee served after your meal. So good!