Verizon's DROID MAXX 2, aka the version of Motorola's Moto X Play that appears to be the only X Play coming to the US, is starting to leak left and right these days. The phone is not official by any means, but it just can't seem to stay out of sight until Motorola and Verizon have a chance to do that.
Thanks to new images, we now know just about everything, outside of a price and launch date. Here's what we have. 
First, the phone looks identical to the Moto X Play, which is Motorola's mid-tier Moto X device for the next 12 months. All those previous leaks were spot on in that this phone really would just be re-branded as a DROID when it arrived here. As far specs, it features a 5.5-inch 1080p display with on-screen navigation buttons (no capacitive!), 1.65GHz Snapdragon 615 processor, 2GB RAM, 21MP camera, 3630mAh battery, and Android 5.1.1.
The screenshots below suggest that the phone has 8GB of storage, but the Moto X Play starts at 16GB. My guess is that CPU-Z is just reporting it oddly and that there is 16GB of storage. We haven't seen a base of 8GB in a phone in a long time, unless it's a low-tier phone like the Moto E or Moto G. Also, there is more than likely a micro SD card slot in the SIM tray. Motorola is using their SIM trays for that purpose these days – at least they are in the Pure Edition.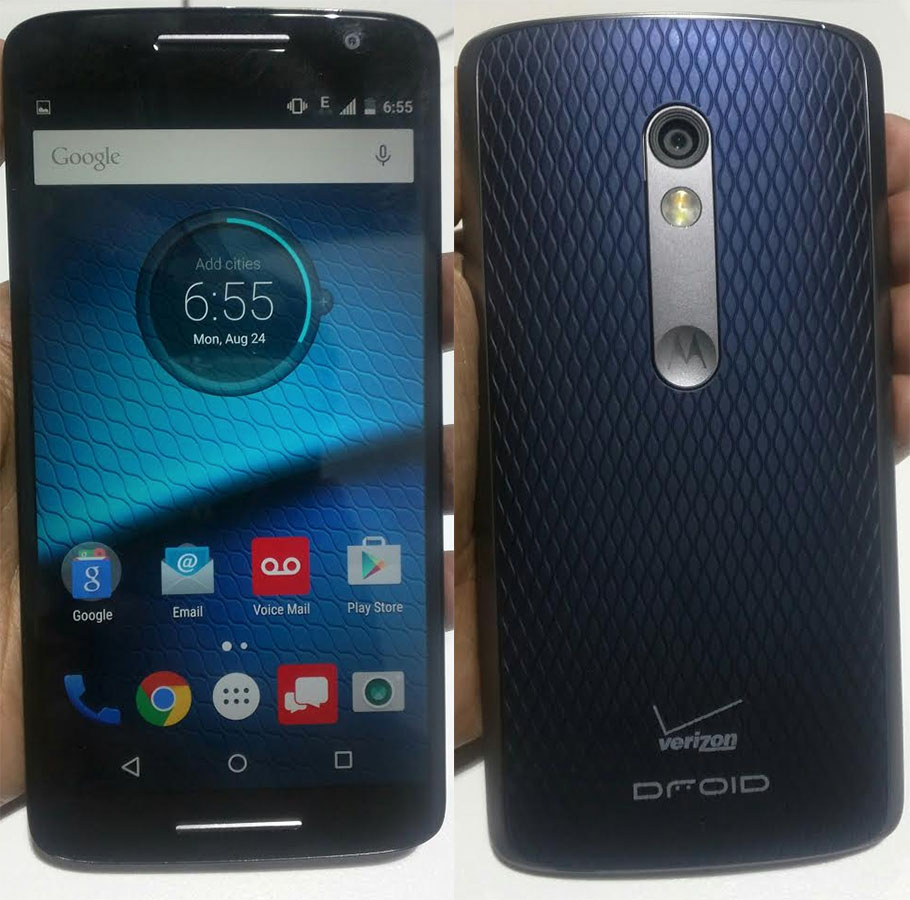 The phone is sneaking around under the name "lux" and model number XT1565. The Moto X Play carries model numbers of XT1562 and XT1563, in case that all sounds familiar.
And that, is your DROID MAXX 2.
Edited:  Tweaked info on storage.