That right there, is the new Samsung Gear S2, the Korean company's next round smartwatch that will be unveiled on September 3 in Berlin at the IFA conference. Samsung showed a quick teaser video of the watch today, during its Galaxy Note 5 and S6 Edge+ event. I don't want to say that it stole the show, but it sure has people talking. 
The video was quick, but it showed a new UI (probably Tizen-based) that looks more Apple Watch-ish than Android Wear. It's heavily black, with round icons that sure mimic that terrible app launcher screen from the Apple Watch. Samsung did show that the apps can be accessed via rotating bezel, which could be a play on Apple's rotating digital crown. The video also showed the watch taking a heartbeat, timing a workout, motivational prompts to move, weather, world clocks, and a handful of watch faces.
As for the body, we don't exactly know if this is what the watch will look like. My guess is that it will closely resemble the round metallic watch seen here or Samsung wouldn't have even bothered to include one at all. The watch appears to be made of metal, doesn't have much bezel, and is 100% round. It looks tightly put together, unlike LG's Watch Urbane, which is a disgusting monster of a timepiece, and might look quite clean on wrist.
Here are a bunch of screenshots from the clip: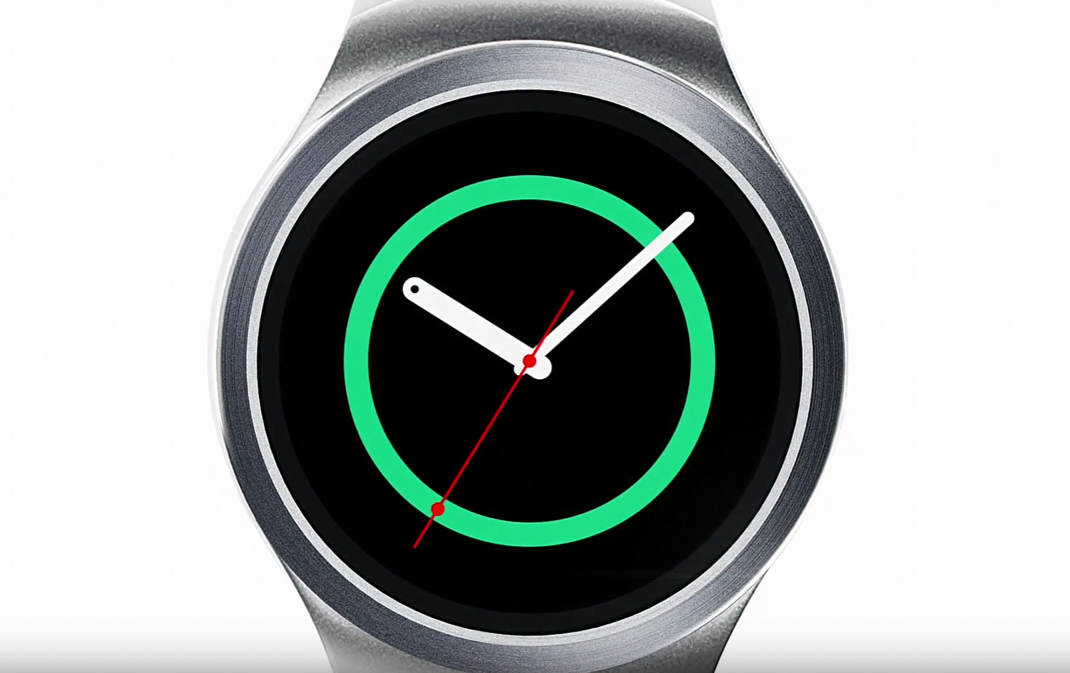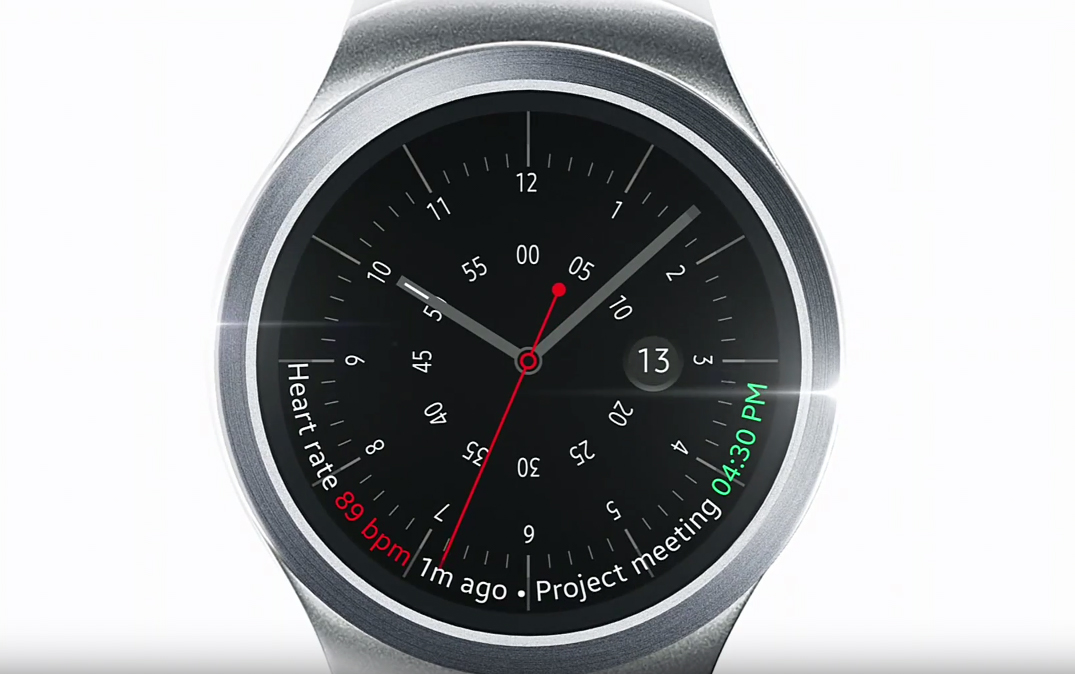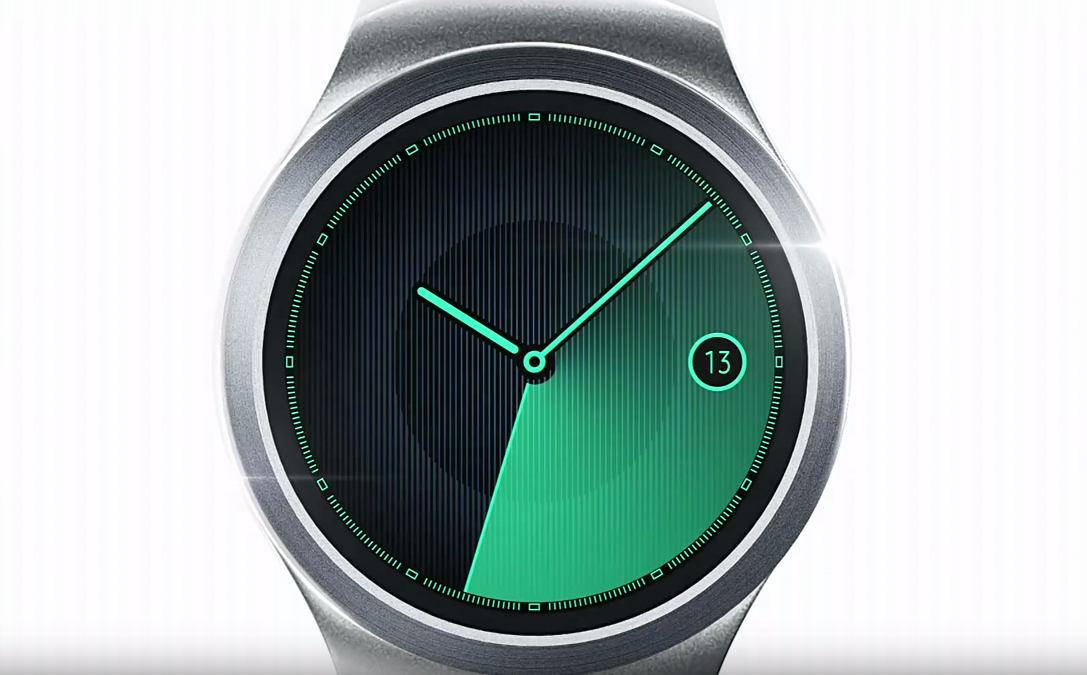 If you would like to watch it yourself, head to the 1:13:29 mark in the video below.
https://www.youtube.com/watch?v=4k8jxRQa98s
Well, what do you think?