Samsung will show us the brand new Galaxy Note 5 at a press event in New York City, next week. As we inch closer to that unveiling, we continue to see the phone via leak here or there, and even in what we are assuming are official press renders. Thanks to sources of ours, here's another to add to the list. 
What you are seeing here is the Galaxy Note 5 in the flesh, in hand. It looks a lot like a bigger Galaxy S6 with its metal frame and glass panels, but it differs in that the back has an Edge-like curve to it, likely to make it easier to hold. We are seeing the S Pen slot on the bottom (which we are told is spring loaded), regular USB port (not USB Type-C), single bottom speaker and headphone jack, and some crazy thin bezels surrounding the display.
In terms of specs, we are being told that the phone has 4GB RAM, no SD slot, 32/64/128GB storage options, and a 3000mAh non-removable battery.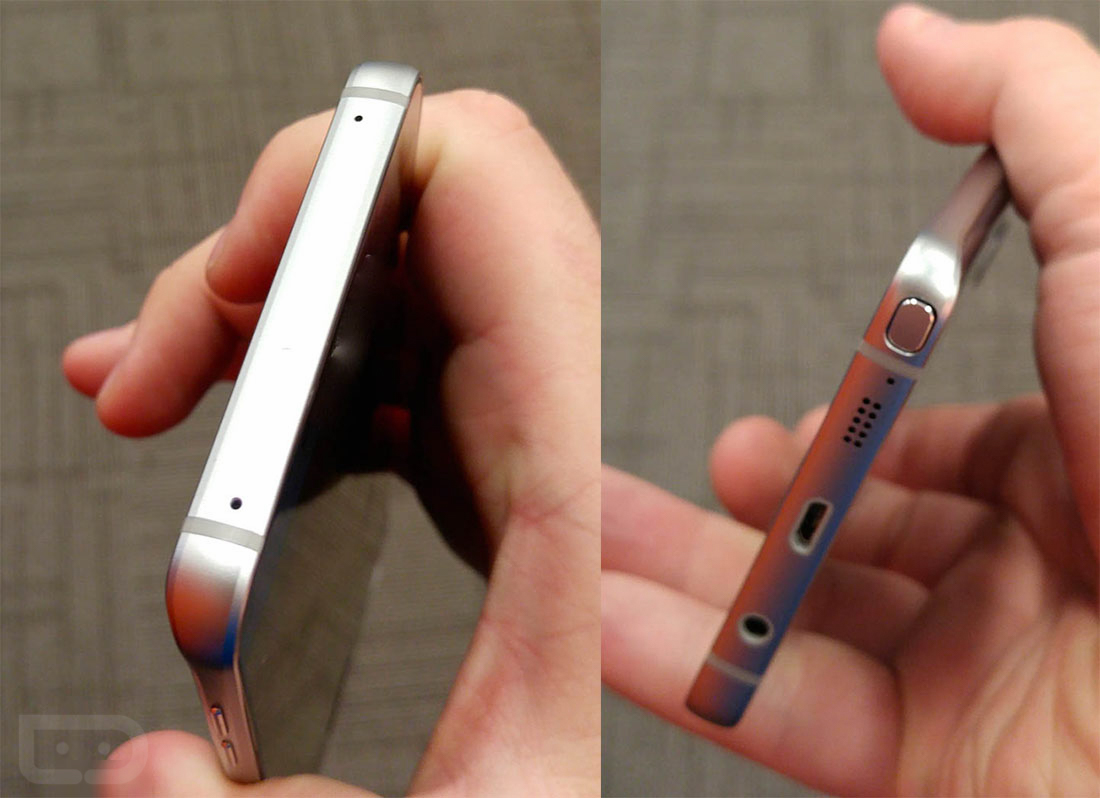 Finally, in the top image, we are seeing a new menu for Air Command that includes options for Action memo, Smart select, Screen write, S Note, Settings, and Instagram. That Instagram icon is interesting in that this could be Samsung allowing you to customize an Air Command shortcut or maybe it's simply showing a previously used app (Edit:  It is customizable). Either way, we're all for Air Command growing its feature list.
What do you think? Is this your next phone?