Last night, the European Union formally accused Google of violating antitrust laws by allegedly giving its shopping services preferential treatment over competitors. Google can now respond within the next 10 weeks, which it will. The whole case is likely going to take more time to resolve than you and I care to invest, but it could end in substantial fines for Google. There is no telling if it will at all alter anything Google does in the US, but I would doubt it.
On a related note, the EU also announced that it is opening another antitrust investigation into Android, which makes this all relevant to what we do here every day.
Google, of course, responded with two blog posts this morning. 
As for the shopping-antitrust charges, Google laid out a handful of charts that show competitors of theirs doing quite well in both shopping and travel in Germany, France and the UK. They talked about there being numerous ways for people to find things through other search engines (Bing, Yahoo, Quora, etc.) and also through specialized shopping outlets (Amazon, Le Guide, Expedia, etc.). They even mentioned the fact that people are using Facebook, Pinterest, and Twitter more regularly to find recommendations on where to eat, which movies to watch, and "how to decorate their homes." They touched on mobile searches growing too.
After that, they jumped into all of the profits that their competitors have boasted about recently, like Yelp's 350% revenue growth in the last four years, TripAdvisor's doubled revenues, and Expedia growing by more than 67%.
In the end, Google "respectfully but strongly disagrees" with everything and looks forward to making their case over the weeks ahead.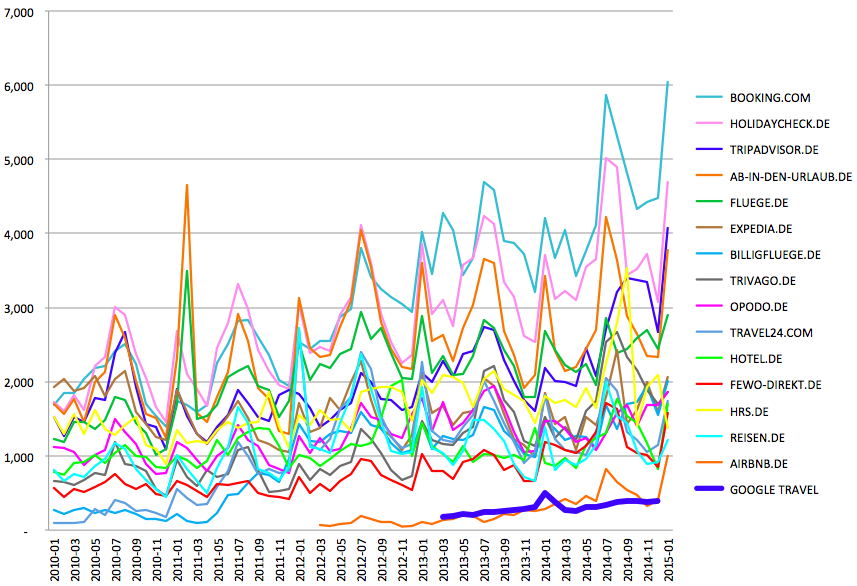 As for the Android-related stuff, no formal charges have been brought, but the EU did announce that they are launching an antitrust investigation. Google had a response to this news ready this morning, penned by Android's VP of engineering, Hiroshi Lockheimer.
Lockheimer mentioned the fact smartphones barely existed ten years ago, yet they are an integral part of our lives these days, and Android has been a key player in spurring innovation. They have helped drop the average smartphone price by 23% in the last two years, the app ecosystem explode, and give customers more choice than ever.
While all of that's great, the EU wants to talk about their partner agreements. As Google points out, these agreements are "voluntary," but does say that these agreements provide "real benefits to Android users." In other words, they give us all access to Google's services. But they also help reduce fragmentation, give better experiences to users out of the box, and allow companies to compete with Apple and Microsoft's experiences. Lockheimer also noted that Apple pre-installs far more Apple apps than Google does Google apps. Well then.
Like with the shopping antitrust stuff, Google looks forward to working with the EU on addressing these Android-related concerns.