Here it comes! Verizon's Samsung Galaxy S5 is now one of the first US variants to receive an official update to Android 5.0 "Lollipop." The update is being pushed now to all from what we can tell.
The update drops in as build VRU1BNLC and is of course, a big one. After updating, users will find Material Design hints throughout, bolder color and more fluid animations, updated on/off toggles, notifications on the lock screen, a brighter TouchWiz, floating action buttons, and a whole bunch of other Android 5.0 goodies. 
According to at least one reader who received the update, you should actually receive two separate updates to get you onto Android 5.0.
To check for the update, head into Settings>System updates.
Update:  Here is video of it in action!
[responsive_vid]
All of the rest of the details can be found below.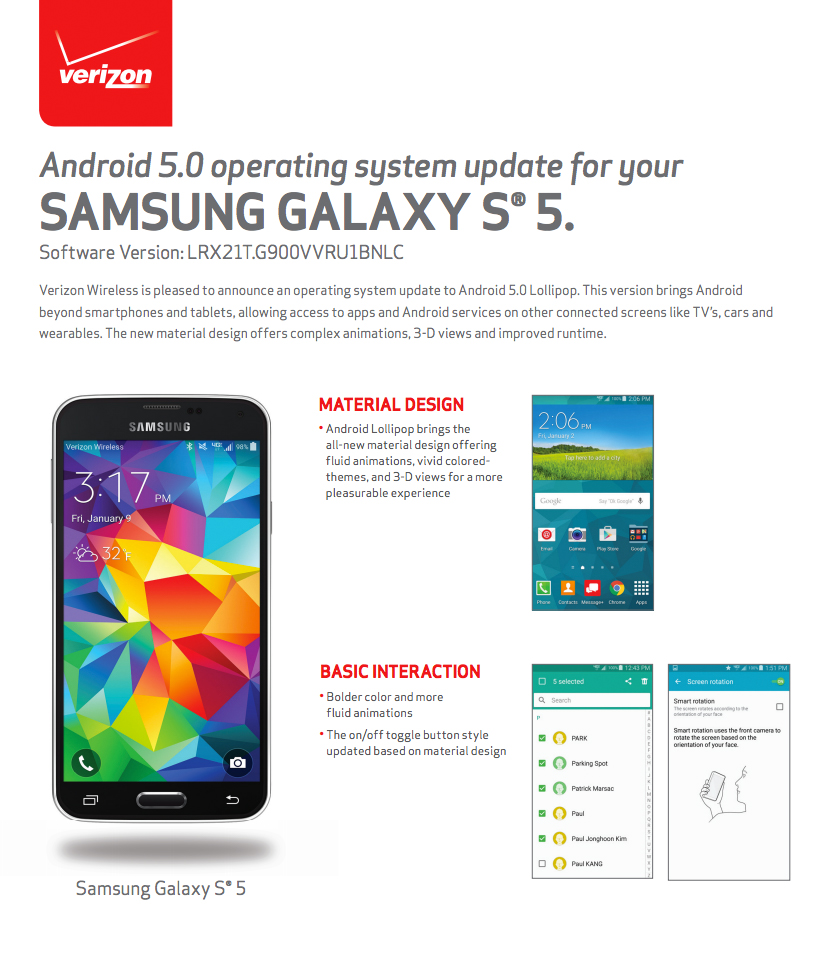 Cheers Erik!