The Sony Xperia Z2…errr…Z3v (our review) on Verizon is receiving its first update today to software version 23.0.E.1.44. The update isn't major, nor does it include VoLTE, which Verizon calls Advanced Calling 1.0. From the looks of the changelog, we are greeted with a bloatware updater, bug squasher, and minor UX tweaker.
Things like a reduction in mobile data notifications during calls, a simplified access to email notification settings, and improved NFC performance are all listed below. Bloatware like the Lifelog app is seeing some improvements as well. 
The update is showing on devices already, so if you own the Xperia Z3v, be sure to grab it.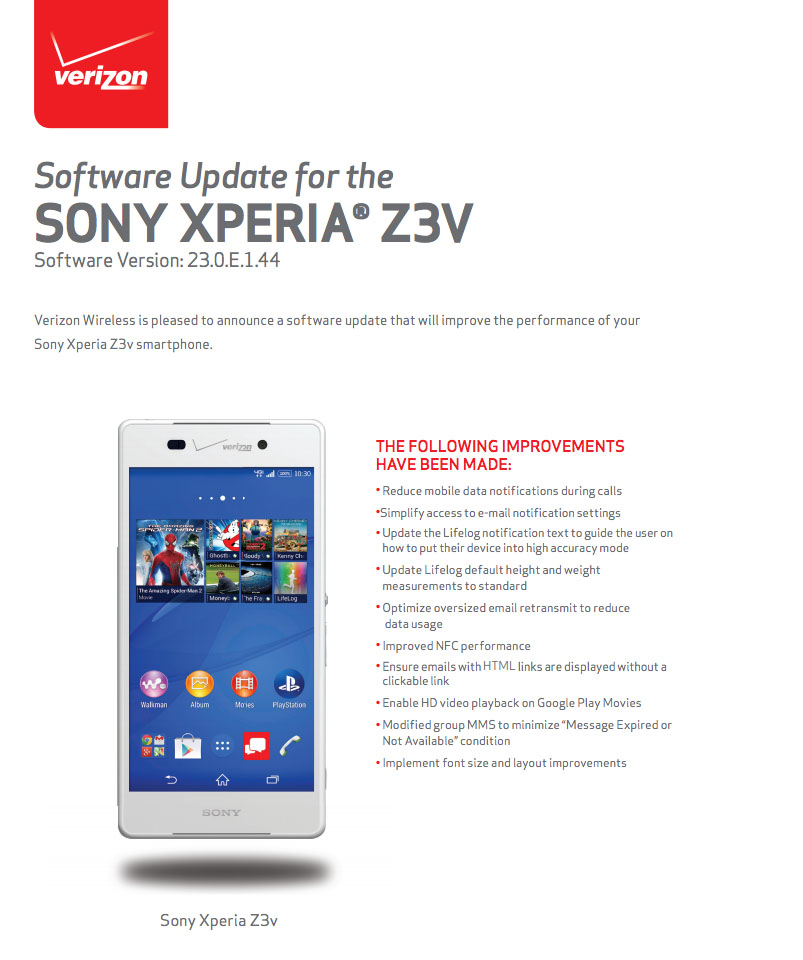 Cheers @DeeManMusic!