As we mentioned the day of LG's CES 2015 press event, we planned to take a day and let the hype calm down before going hands-on with the newly announced G Flex 2 to hopefully form a decent opinion on the curved beauty. Well, that day has come and we spent some time with it. In short, this phone is really cool. 
As a recap, we are looking at a curved 5.5-inch FHD P-OLED display, Snapdragon 810 64-bit processor, 2GB or 3GB RAM (depending on the model), 13MP camera with OIS+ and Laser Auto Focus, a self-healing back, and Android 5.0.1.
In terms of in-hand feel, that curve is glorious. Even though the phone has a big 5.5-inch display, it certainly doesn't feel big or out-of-reach, thanks to the curve. The back panel is a bit of a fingerprint, sticky mess, but it also has a really nice texture. It just feels very usable, which is saying something for a phone that – at least on paper – comes off as being large.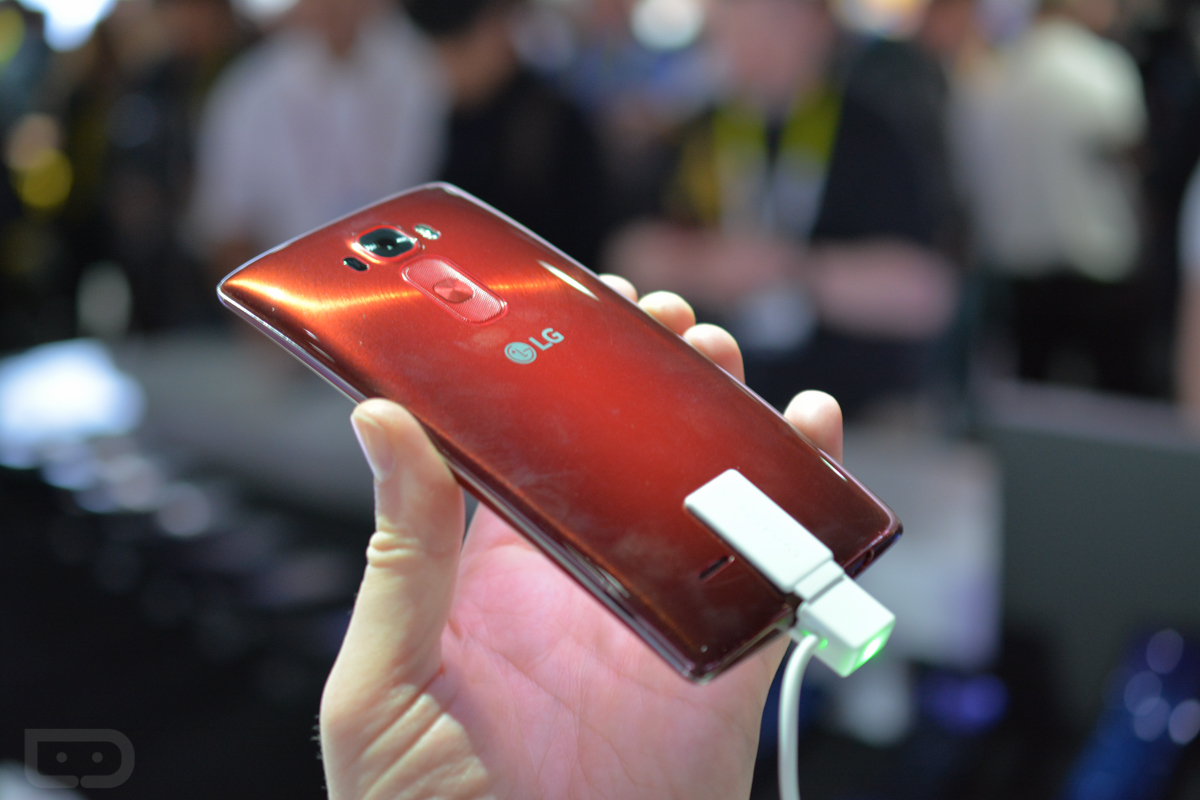 The software is a different animal. The units we used (all of them) were quite buggy. It was painfully obvious that LG hasn't finished off their skin with Android 5.0.1, which is fine. The phone isn't due out until some time later this quarter, so they have time to get the performance fine tuned and the bugs squashed.
The skin is still very LG-like, though. You do get Lollipop, but you definitely know that the G Flex 2 is made by LG. As rough as the software may be, this is Android, so you can customize most of it.
Overall, in the time we spent with the G Flex 2, I can tell you that both Tim and I are very impressed and can't wait for final software to arrive with review units. This is currently the best new phone of 2015. Of course, it doesn't have any competition yet, but even if it did, I think it would hold up nicely.
[responsive_vid]