An updated version of the Pebble smartwatch application has hit Google Play, which brings a major feature update for all users. That feature, of course, is full notification support. Much like we saw on previous renditions of Samsung's watches, only select application notifications were able to be pushed to the device on your wrist. Now, finally, any app can have their notification be pushed, all decided by the wearer and not the manufacturer. 
Not only did the Android app receive an update, but new firmware was also pushed out, bringing comprehensive language support. Firmware 2.8, as stated by Pebble, "adds full character support for the broadest set of languages to date. For Pebblers who receive notifications in the newly supported languages, special characters like 'ß' and 'Ż' will appear correctly, as opposed to showing up as 'unknown character' boxes."
As for the full notification support, Pebble wrote the following in its long blog post.
When considering the best way to improve Pebblers' Android experience, we decided to go big: revamping the app from the ground-up to be snappier, more reliable, and enjoyable. With a new foundation to introduce awesome features more easily, version 2.1.0 of the Pebble Android app is here, starting with three magic words: Full. Notification. Support.
The app update and firmware should be live for all Pebble owners. Go update and have some fun.
Play Link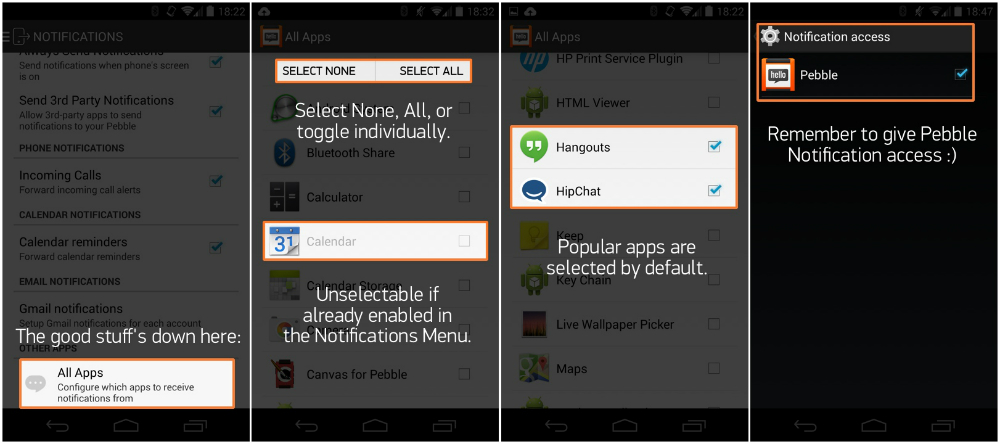 Via: Pebble