Regardless of which Android phone you currently run, unless its the Nexus 6, you undoubtedly want the Lollipop update as soon as possible. From what we can tell with the latest leaks, the developer preview build Google released a few months ago for Android 5.0 has been paying dividends, as it appears two of the top OEMs might almost be ready to start pushing out updates to their flagship devices.
The newest leaks come from LG for the G3 and Motorola for the Moto X. Each leak consists of only a few screenshots, but for those who are waiting for the update, this is better than nothing. 
For the Moto X, if this leak is to be believed, an updated Motorola camera app appears to be on board, complete with a different color scheme. But much in Motorola's recent fashion, the OS look appears to be pretty vanilla, which is exactly what we expected and hoped for.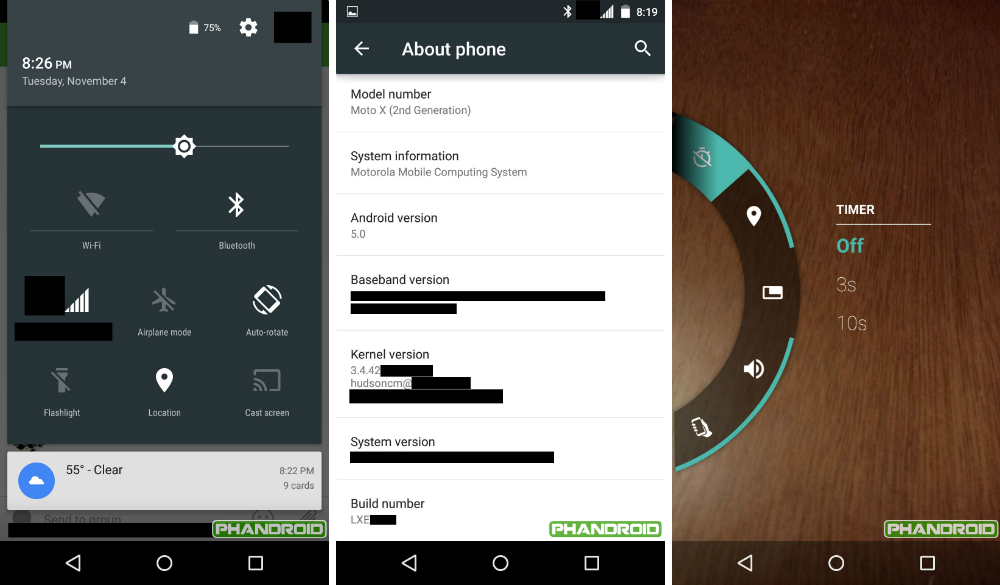 As for the G3, it still features the same color scheme and basic look that we saw on Kit Kat, minus the addition of a few Lollipop tweaks. The notification bar looks reworked, and the same goes for the volume slider and user profiles in the top right of the notification shade. Once a more extensive build is previewed, it will be easier to determine how we actually feel about it.
Tell us your thoughts below in the comments. Would you rather have a stock Lollipop experience or a 3rd party skin running on top?
Via: Phandroid | Life's Good Blog