I love Sony's current approach to smartphones. They start with a flagship phone that has top tier specs to compete with anyone. But then to compliment that phone and appease those of us who don't like oversized phones, they release a smaller, "compact" version that doesn't lack in any department. These "compact" phones are flagship-level devices, unlike the "mini" phones that LG and Samsung tend to release each year as alternatives to their own flagships.
As you all know, I can't stand the trend of smartphones these days, which is to constantly make everything as big as possible. (No, folks, bigger is not always better.) Sony gets that. And this year, they are proving that by releasing the Xperia Z3 Compact, a smaller, but equally impressive version of the Xperia Z3.
The Compact line from Sony is not new to me, as I tested the Z1 Compact earlier this year for a month or so. All I can say after using both it and the Z3 Compact is that I wish more manufacturers would do similar things with smaller phones. They feel amazing in hand, can be used with one hand, and are a fantastic option. Let's talk about this particular model in more detail.
This is our Sony Xperia Z3 Compact review.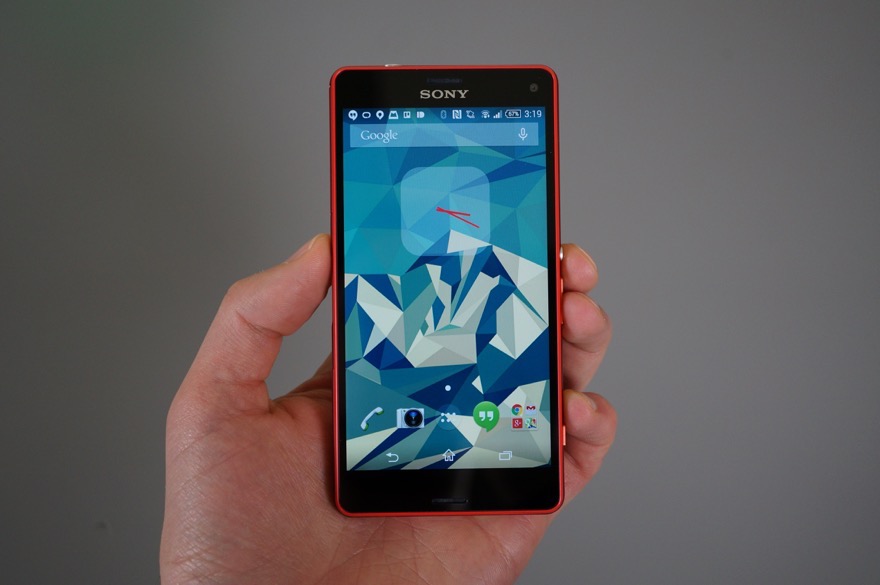 The Good
---
Hardware, Specs, and Design
As I mentioned in the intro, Sony is doing things with smaller phones that I can really appreciate and get behind. With their Compact series – Z3 Compact included – they are using high-end flagship-level specs in phones that aren't oversized and are instead packed into bodies that are made for one-handed use. With the Xperia Z3 Compact, you are looking at a 4.6-inch HD TRILUMINOS display (1280×720), 2.5GHz Snapdragon 801 processor, Adreno 330 GPU, 2GB RAM, 16GB internal storage, micro SD support up to 128GB, 20.7MP Sony camera, water and dust resistance (IP65 and IP68), and a 2,600mAh battery packed into a body that is just 129g and measures 127×64.9×8.6mm. It's small, yet powerful.
The materials used are premium, buttons are placed perfectly, and you almost never need a second hand to operate it. The power button is easily differentiated from the volume rocker by touch, as is the dedicated camera button. Sony even surrounded the device with a soft, gel-like padding that adds cushion to the device where it needs it the most. I'm not saying that the Xperia Z3 Compact is going to withstand a pocket drop to a corner, but it might. There is protection there.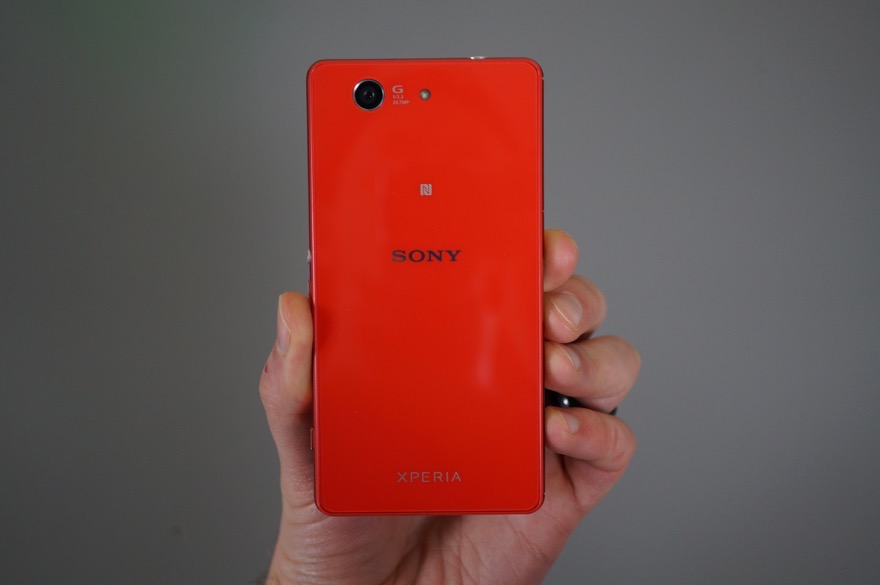 In terms of in-hand feel, the Xperia Z3 Compact is a joy to hold. It really is the perfect size for one-handed use. Also, previous Sony phones bothered me because they had sharp edges between panels, but those seem to be gone with this phone. The Z3 Compact is smooth, yet grippy, and almost has a soft feel to its edges and backside.
As you can see, I went with the red/orange version to spice things up a bit and am glad I did so. There are black, white, and tealish green versions as well, in case you also want to pick this phone up and ditch the world of bland. The red/orange model I have is extremely bright, really pops that color, but is also classy at the same time. I can't say that anyone has complimented my phone in public, but no one has laughed at it either.
Overall, the Xperia Z3 Compact is built the way all phones in 2014 should be built – with premium materials, a shape that fits your hand, and water and dust resistance.
Battery Life
Before we picked up the Xperia Z3 Compact, all we were hearing was that this was the battery champion of the year for Android phones. As you can imagine, after coming from the new Moto X and its average battery life to this phone, I was really excited to see how long I could push it before needing juice. I think it's safe to say that you are never going to need a charger throughout a day with this phone. On most days, I found the phone with 20-30% remaining after 17 hours of use and over 2 hours of screen-on time. On at least one day, I had around 4 hours of screen-on time, forgot to plug the phone in at night, and still had 20% left the next morning. I may not be seeing a full 2-day battery life like some are claiming to have seen, but I bet I could come close.
There are some ways you could easily get there, though. Sony, to me, is the champ of battery extension and power management. What I mean is that they include so many different types of power management settings that you can completely customize the way your phone sips power. You can let everything run or you can choose from at least three different types of battery modes. For most of my testing, I left the stamina modes off, but once I started utilizing them, the battery on this phone just wouldn't die. Thankfully, you can tweak each so well that you really won't lose much in terms of performance or connectivity either. Sony will even tell you if unused apps are harming your battery life or if frequently used apps need to be dealt with. Again, Sony is the king of power management, I just wish other manufacturers would follow their lead.
Display
At 4.6-inches and a 720p resolution, you wouldn't expect to like the Xperia Z3 Compact's display, especially after coming from devices like the Galaxy S5, LG G3 and new Moto X. But you know what? I actually really like this display, maybe even more than the Moto X and LG G3's. Colors are super clean and clear, accurate, and much more pleasing to the eye with their cooler tone that some of the others. Take a look at the photos below with those four devices maxed out on brightness. You could argue that when looking directly at all four, the Xperia Z3 Compact might be the best of the bunch, which is saying a lot with the Galaxy S5 sitting there. Now, viewing angles aren't great, which is something Sony has struggled with for years.
But outside of that, I'm a fan. Brightness levels go from extremely high for outdoor viewing to incredibly low for those night time email checks. Also, the Xperia Z3 Compact utilizes an Adaptive brightness adjustment, rather than Auto, which is a fancy way of saying that it is a much more customized brightness experience, set by you initially, and then adjusted for automatically from there.
This is a really nice 720p panel, for the most part.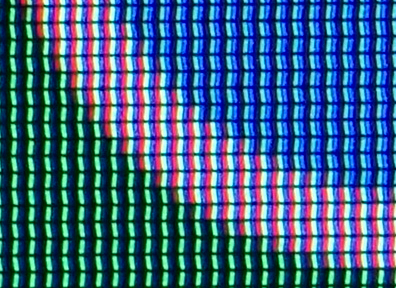 Macros for fun.
Somewhere-in-the-Middle
---
Camera
I have a love-hate relationship with the camera on the Xperia Z3 Compact. On one hand, you have a camera that is capable of taking some of the best mobile photographs I have seen a mobile phone take. It can be awesome, just wait until you see the samples below. But on the other, you have an insanely slow shooter that might miss the perfect shot more often than it captures it as it takes time to load, focus, and eventually, snap the shot. Also, don't even consider shooting video with this thing, unless you are prepared to wait and wait and wait for it to switch itself over to video mode.
From a software standpoint, Sony is doing a lot. Out of the box, the Z3 Compact comes with 18 different shooting modes or apps (another 20 or so that can be downloaded), some of which are quite good, others that you can probably skip over. The camera can broadcast live video to YouTube, capture slow motion video, 4K video too, use the front and rear cameras to snap dual shots, do a bunch of weird augmented reality effects, and even defocus the background of shots to bring home the bokeh. It even has a full manual shooting mode for the photogs in the building, but I typically just shot everything in Superior Auto mode.
The controls are simple and in the places you would expect them to be, with shortcuts for the gallery (top right corner) and settings menu easily available. Overall, the software experience is solid, but nothing new, which isn't exactly a bad thing.
So what about samples? Well, let's take a look at some.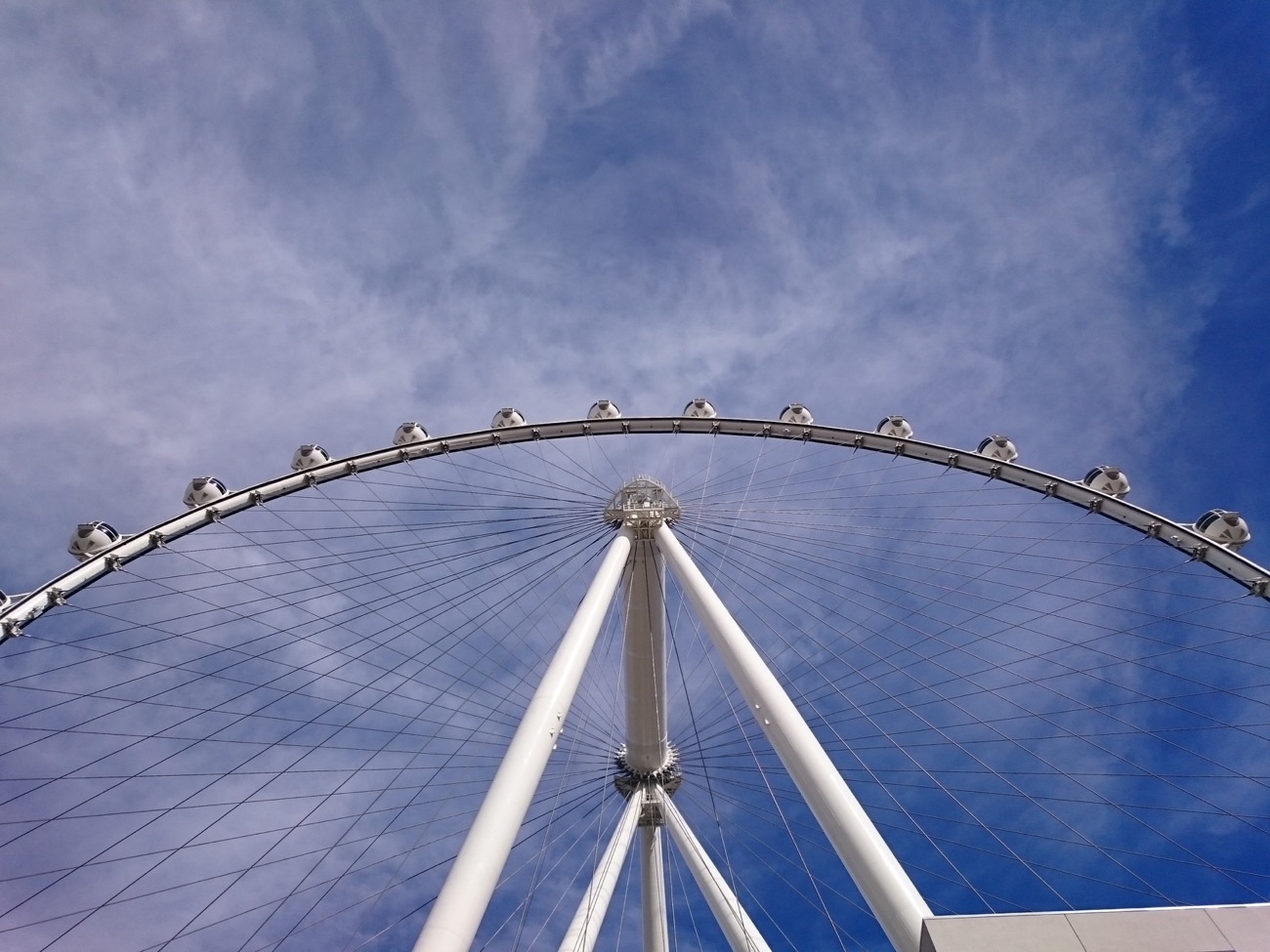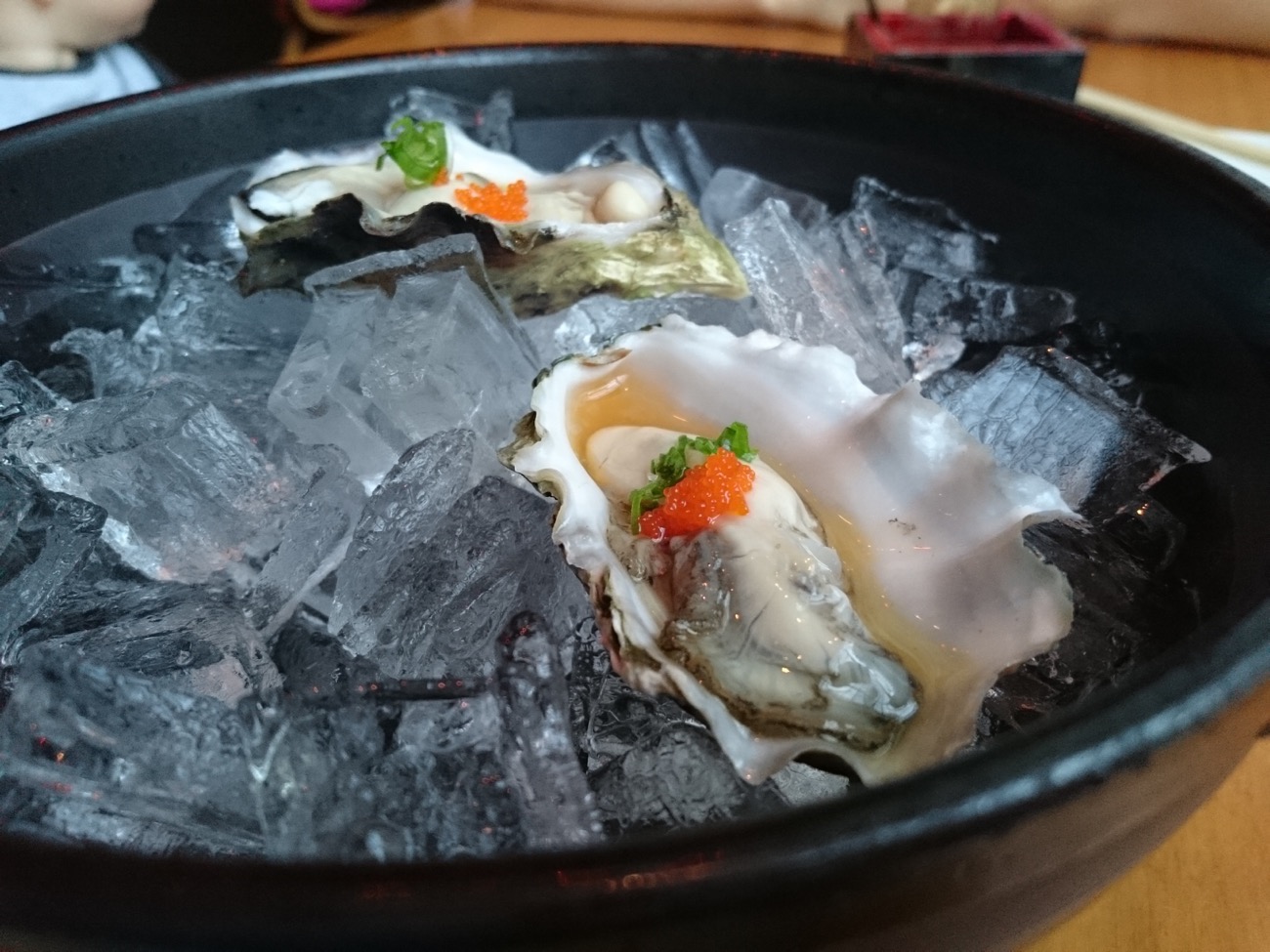 See, pretty solid photos. The Xperia Z3 Compact really captures macros and landscapes well, two types of photos that I tend shoot more often than any other. If that oyster picture doesn't look refreshing and make you crave seafood, then I can't help you. 🙂 But from the depth captured in that simple coffee picture to the brilliant sunset in Vegas to that bright red, almost pinkish water faucet (it really is that color), the Z3C camera just comes off so versatile. Low light shots also come out acceptable for a smartphone camera, even though I don't have any great examples to show you, since most are of my 11 month own son.
One picture type missing would be action shots. The Z3C camera can capture some movement, but as I mentioned above, can be so slow at times that you just never know what you might end up with.
Overall, the quality of the photos that this phone takes have won me over and I eventually just came to terms with its slowness. I think you could do the same if your photos came out looking like these.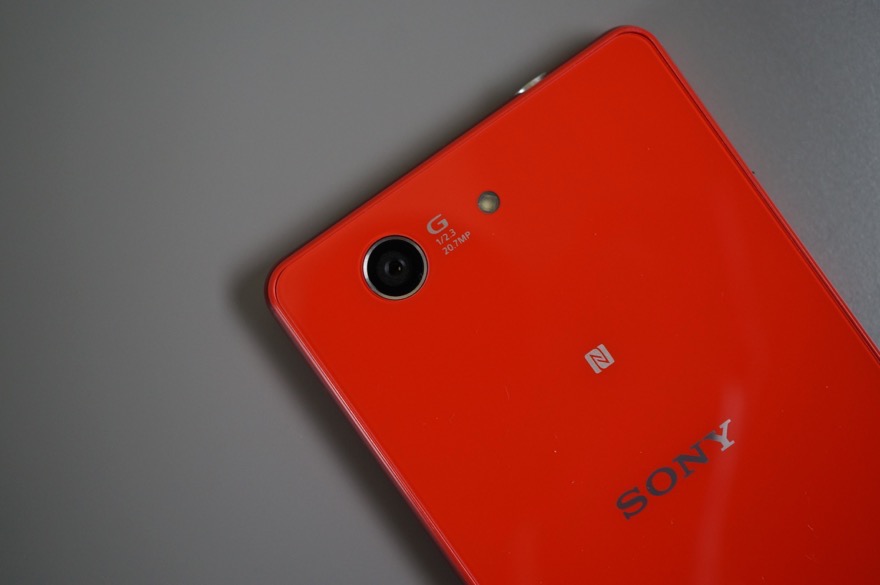 Software and Performance
We talk a lot of trash about Samsung's TouchWiz, but I would be lying if I told you that Sony's skin was any better. In fact, because I have experience with a couple of other Sony phones, I knew better than to ever use the Xperia Z3 Compact with Sony's launcher or keyboard. From the minute I added my Google accounts, Nova Launcher was one of the first things I installed, as was the Google Keyboard. Unfortunately, those didn't exactly improve the full software experience or eliminate all of the performance issues, but it certainly helped.
Sony's skin just looks dated, for the most part. It's not minimal or flat, nor is it bright or refreshing. The skin is filled with greys and subtle color accents in most places, but then randomly blacked out in others. There are often times too many settings for simple things like personalization or in the camera. Sony even put this non-removable and completely obnoxious shortcut to a "What's New" app next to the Google Search shortcut that is accessed with a swipe up on the home button. I don't even know what this app is for, but I want it gone forever.
Sony also tries to follow the multi-tasking trend by including a set of floating apps that hover over current tasks in mini-app boxes. There are apps for a calculator or timer or mini-browser, but I rarely found a need for them. Plus, apps like that are great on bigger screens with high resolutions, not so much on a smallish 4.6-inch display with a 720p resolution.
And the lag…my lord, the lag. As a reminder, the Xperia Z3 Compact is powered by 2GB RAM and a Snapdragon 801 processor – there shouldn't be lag. But a simple task like swiping up from home into Google Now isn't smooth. If you want to take a picture in a timely manner, good luck, as the camera is beyond slow to load. And don't even try to record a video or stopping one without waiting through a 5 second loading period on each end. Even interacting with notifications is slow. If an email comes in and I tap the "Delete" button in the notification shade, there is a solid second some times before that notification goes away.
Now, I don't know that I would say, "Don't buy this phone because of the lag!" but it has certainly been something that I have noticed from day one. Look, this phone performs well enough 90% of the time, it's just that when you compare it to a phone like the new Moto X that stutters, well, never, you can see how one would be put off by the performance.
It's not all bad, though. As I mentioned earlier, the battery and power management settings are awesome and should be utilized by anyone with this phone. Sony is also doing really nice things with audio (ClearAudio+), media sharing (DLNA, screen mirroring, DUALSHOCK support, etc.), and they even included a double-tap-to-wake when the phone is asleep.
Overall, the Xperia Z3 Compact is bloated with too many of Sony's apps that most will never use and is hampered by a stuttering and dated skin. Sony, like Samsung, is in need of an Android skin intervention.
The Not-so-Good
---
Availability and Price
As much as I may like the Sony Xperia Z3 Compact, in the end, it all means very little because most of the world will either not know it exists or ignore it because there aren't many ways to buy it. At this time, the only way US customers can buy the Xperia Z3 Compact is through Sony's online store at a full retail price of $529. Before that, you had to import the device from the UK and pay even more. No US carrier has announced plans to carry this phone, so you likely won't ever be able to buy it at a discounted rate or with a payment plan. That's unfortunate, as this device would probably be an awesome fit for many of you.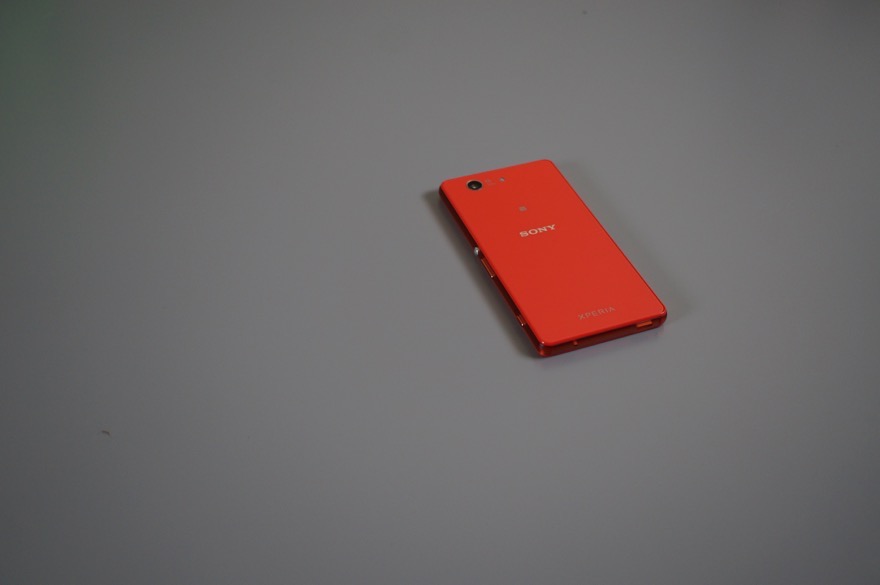 Video
---
Unboxing
[responsive_vid vid_url="hQXB_4bYAoM"]
vs. iPhone 6, Galaxy Alpha and Moto X
[responsive_vid vid_url="jFEr7ERI3Dw"]
Gallery
---
The Verdict
---
I really like the Sony Xperia Z3 Compact. It probably isn't my favorite phone of 2014, but it has been (mostly) a pleasure to use, thanks to its perfect size, awesome battery life, and impressive display. Its camera is capable of taking some really nice photos too, the performance issues I mentioned above aren't deal breakers, and features like water and dust resistance help place it up there with the other flagships of 2014. By all means, the Sony Xperia Z3 Compact is a winner that Sony should be proud of and fans of small phones should consider.
In the end, if you want to spend $529 on this phone through Sony's store, you won't regret it. Just don't wait around for it show up cheaper at a carrier near you.