Along with the new Kindle Fire HD, Amazon also announced the new Kindle Fire HDX 8.9 tonight, which is clearly the flagship amongst the group.
As a flagship tablet, the Kindle Fire HDX 8.9 sports an 8.9-inch (2560×1600, 339ppi) display with "30% more pixels than the iPad Air," 2.5GHz Snapdragon 805 quad-core processor, 2GB RAM, Adreno 420 GPU, 8MP rear camera, HD front camera, Dolby Atmos audio (a first for tablets), 802.11ac MIMO WiFi (4G LTE optional), and runs Amazon's Fire OS "Sangria," the newest fork of Android, which has all sorts of new software add-ons. Amazon claims that this new HDX 8.9 is 20% lighter than the iPad Air.
Amazon is also making a new Fire Keyboard available for purchase, a keyboard that weighs just 7oz and is 4.8mm thin. It runs $59.99.
The device starts at $379 for the WiFi model with 16GB and is available for pre-order today, with shipping expected to start in October. The LTE version with 32GB of storage starts at $529.
Amazon Links:  Fire HDX 8.9 – 16GB WiFi ($379) | Fire HDX 8.9 – 32GB LTE ($529) | Fire Keyboard ($59.99)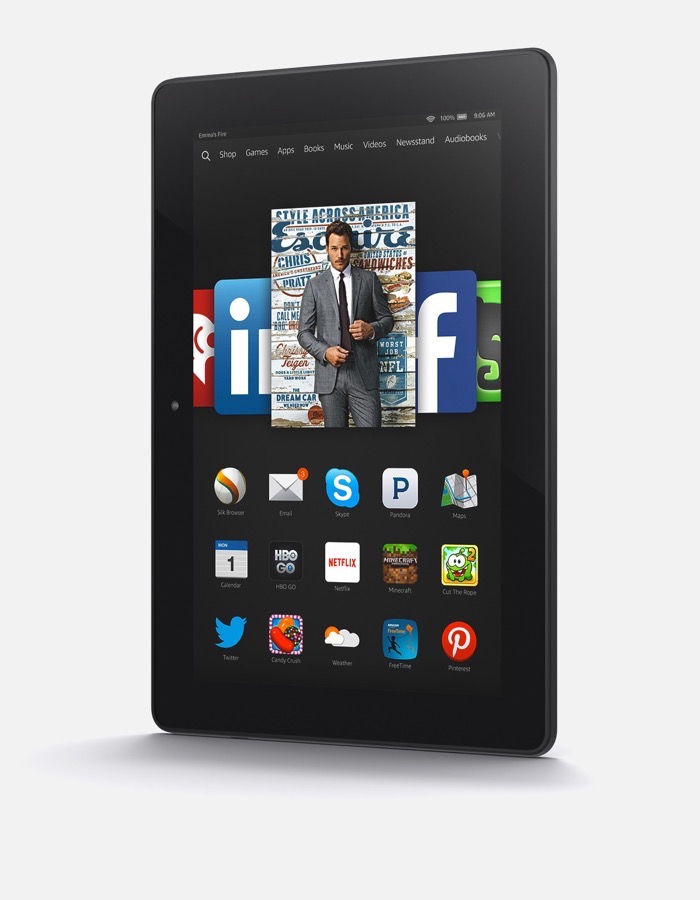 Via:  Amazon